Google has become a significant component of how consumers discover products and services in their location. People depend on it to get answers to their most urgent needs. So, the benefits of Google My business is significant.
Suppose someone from your locality is looking for services just like yours. They searched on Google and found you. Surely, they will visit you. So, it's essential to have your business included in the online listing. 
Besides, there are other benefits of Google My Business. Let's go through Google My Business features and Google My Business SEO benefits for your small business.
Our seo expert in kolkata have covered the following topics in this resource:
Definition of Google My Business listing? Why is it significant for small businesses?
What is Google My Business's aim?
What are the benefits of using Google My Business?
Before diving into the topic "benefits of Google My Business", let's know the basics:
Definition of Google My Business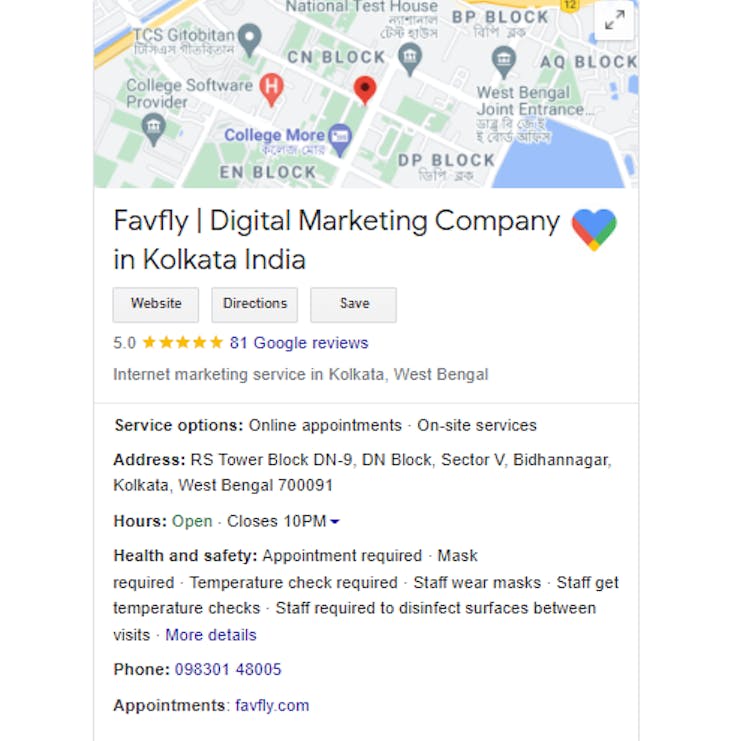 Google My Business functions as a virtual contact list. This makes it simpler to discover your business on Google and gain potential consumers.
When someone searches for your business name or a similar phrase, Google My Business will show a listing of you and other connected local companies. So, potential consumers can see your contact number, website, location, review ratings, hours, and more.
There are various benefits of the Google My Business page to improve small businesses' digital exposure.
What are the benefits of using Google My Business listing?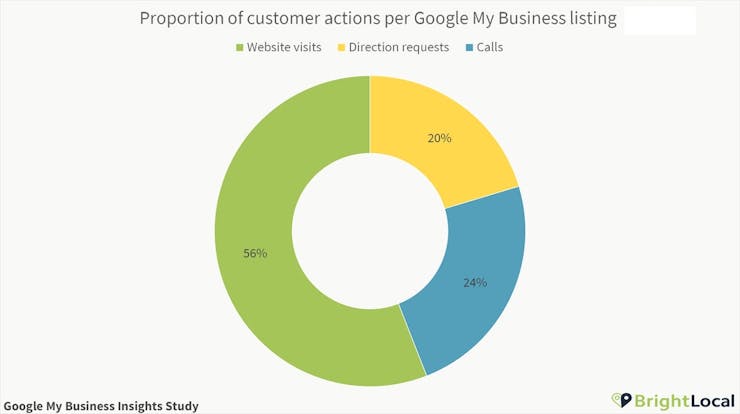 50% of consumers who conduct local searches on their phones end up visiting a store. Can you imagine the potential sales you might receive just from organic traffic in Google My Business?
You can more understand the benefits of Google My Business from the following statistics:
According to Google, local searches are 46% of all queries.
Website visits account for 56% of activities on Google My Business listings. 
Calls to the company account for 24% of all activities. 
64% of consumers used Google My Business to get contact information for a local business.
Only Google My Business generates over 100 calls per month for 16% of the business.
20% of search queries ask for direction from the listings
Google My Business is definitely good for your business. It is among the best methods to improve your local visibility and SEO efforts.
Must Read: 9 Best Reasons Why You Need A Professional Website for Your Business in 2021
Benefits of Google My Business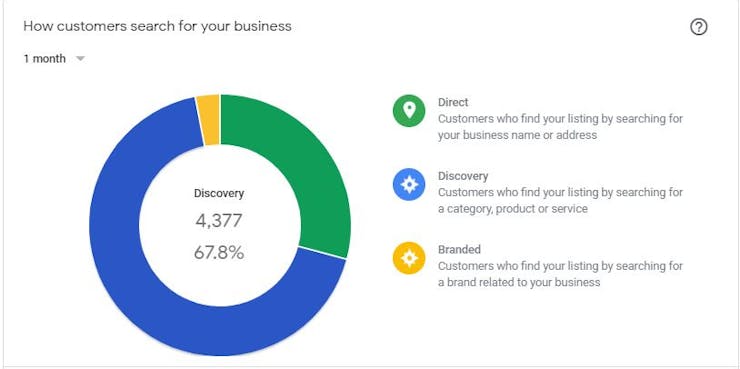 Despite those impressive stats, many businesses are still overlooking the benefits of using Google My Business. So, let's inspect how Google My Business features may help your small business.
1) Free and simple to use
GMB, as previously said, is a free business listing on Google. It places your business in front of many potential consumers.
Potential customers may get your working hours, contact information, website, and directions. It includes information about your busiest hours and also reviews ratings. These are all at no investment to you. Customers may get an overview of your business.
If you're just getting started or have a tight budget, this useful resource for free can let you focus your efforts elsewhere.
2) Appear in Google Maps searches to increase sales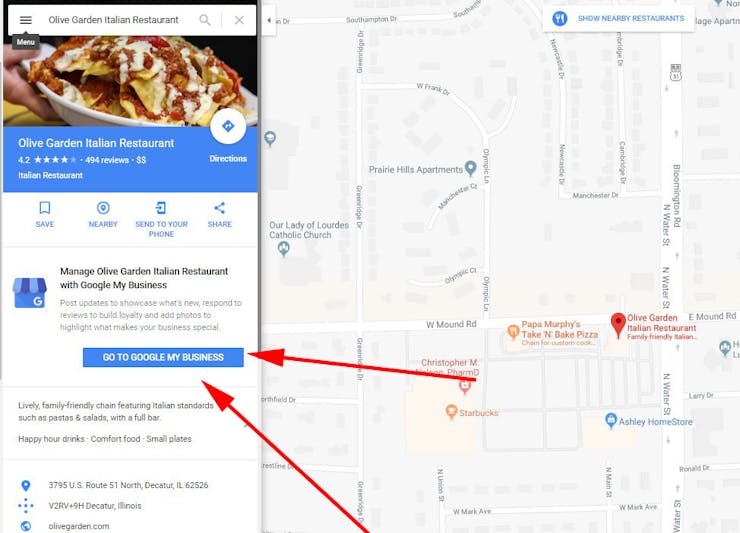 86% of respondents prefer to use Google Maps to find local businesses. Customers are more inclined to visit you if you're nearby. Therefore, you're more likely to boost your sales.
Buyers who locate a brand through its Google My Business page are up to 50% more inclined to buy. Your store location will appear for local searches in maps when you create a Google My Business listing.
3) Join Google's three-pack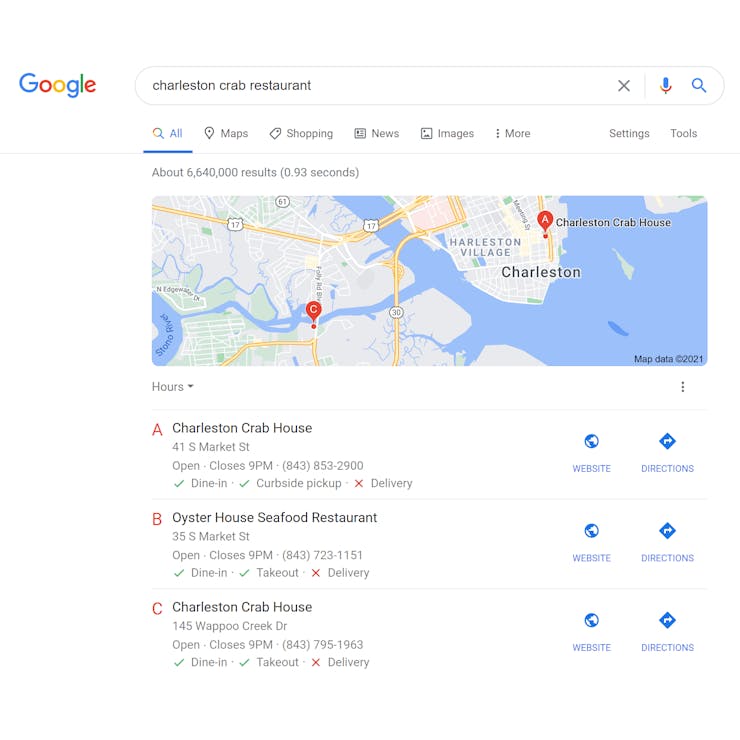 You've probably seen local listings appear above organic results. It comes in a 3-pack style in the first-page preview. 
Most businesses are unaware that just having a free Google My Business listing is not enough. Update the GMB profile regularly. It may improve the local rankings and increase the chances of appearing in Google's local 3-pack.
Local 3-pack listings show consumers where your business is on Google Maps. As they appear high on the search results page, it boosts your impression significantly. 
Businesses who appear in Google's local 3-pack receive a 700% increase in clicks compared to those that don't. So, put efforts to show up in the 3-pack listing.
Google My Business posts make it simple. There are many benefits to Google My Business posts.
Benefits of Google My Business posts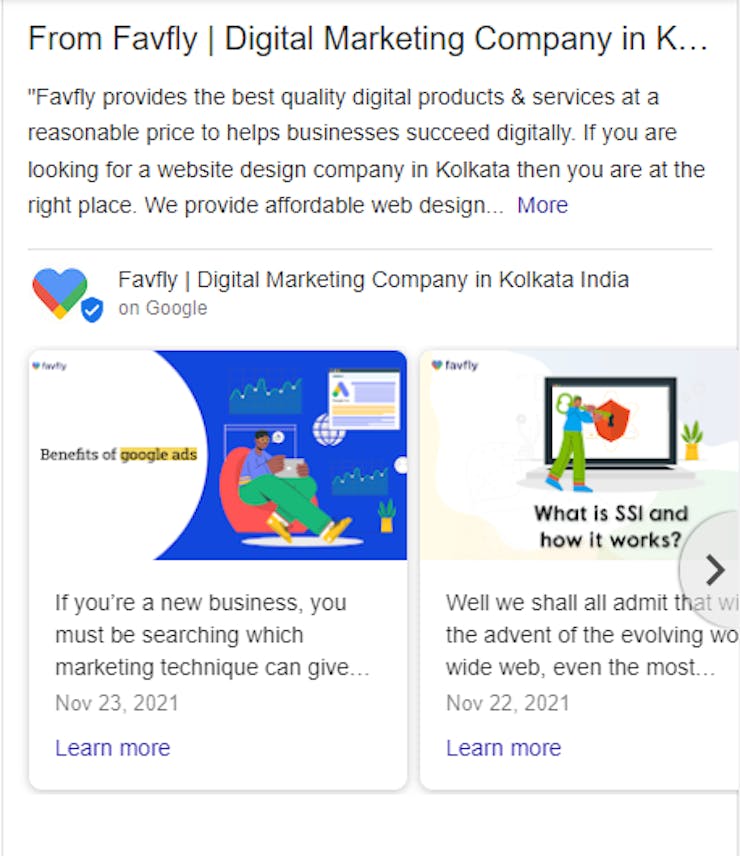 Google My Business posts are a wonderful method to enhance your organic traffic. It also increases your local presence. Posting daily keeps your GMB profile active. When people like your post, it informs Google that you have relevant content. This method, combined with good SEO techniques, can help you climb the Google ranks. 
You can post the following on your GMB listing:
Offers and specials: Make your Google My Business page appealing to visitors. Consider "Weekly Specials," "Seasonal Offerings," kind of posts.
Informative content to educate visitors about your business 
Add images of your work or highlight your items. Google My Business listings with more than 100 pictures receive more hits.
Make a listing with a lot of media: Collaborate with a Google-certified 360 virtual tour specialist to add videos to your verified listing. Or make your own video to promote yourself and your company.
Answer the questions about your business from potential consumers and respond to them in a blog. Then post on your listing.
4. Google My Business assists you in gaining consumer trust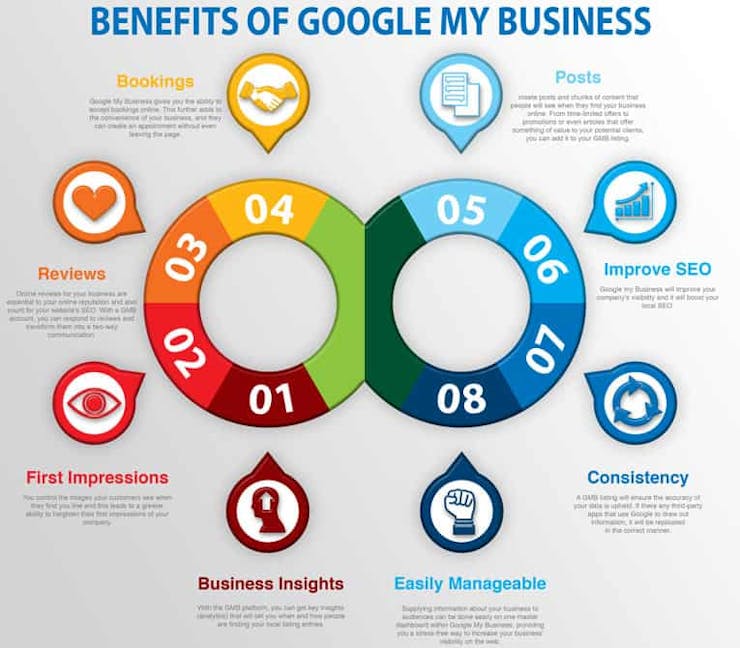 One of the toughest challenges for today's consumers is gaining enough faith in a company. Thus, they successfully make a purchase. So, establish the reliability and project yourself as an industry expert. You can assist them by adding your location to Google My Business.
Consumers are 3 times more likely to perceive companies that appear on Google to be credible.
This is primarily owing to the Google My Business verification process's well-known validity. Because companies must follow particular measures to appear in a local search.
5. People can leave reviews for your business on GMB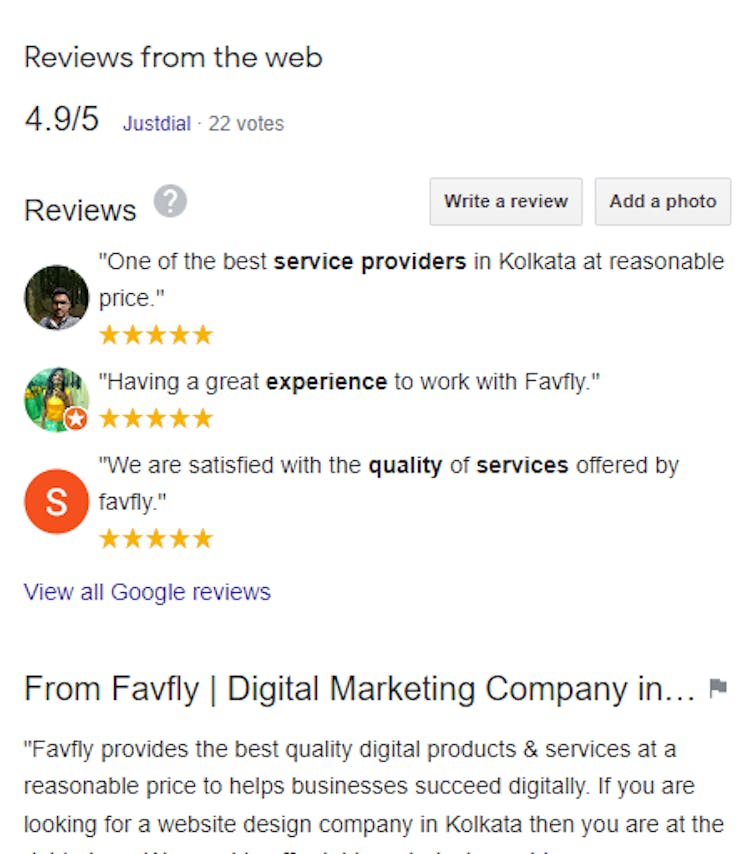 Customers' reviews have a lot of weight, especially in search engine results. We estimate online reviews to account for 10% of how search engines rank results.
GMB makes it easy for your consumers to provide good comments about your business. There is a few more importance of reviews:
Local SEO benefits from reviews 
Customers' Opinions on your business are displayed in reviews.
Before making a purchase, 90% of consumers check reviews. So, it's very essential for your business to use this Google My Business feature. 
6. Insights- beneficial Google My Business feature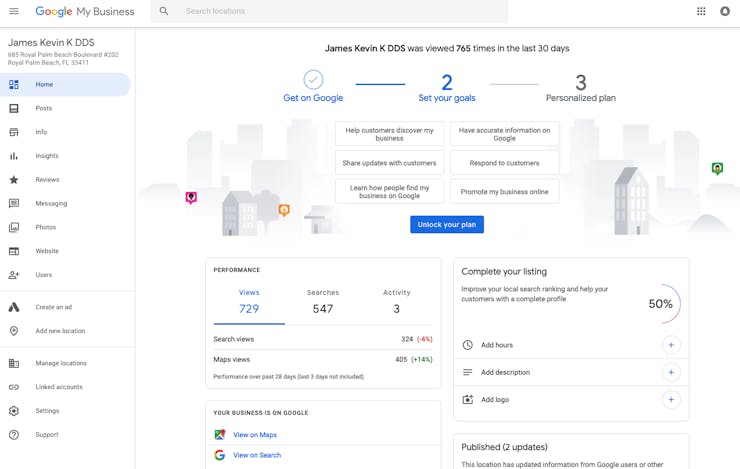 GMB is a beneficial tool for your company. This not only promotes your product or service but also helps with market analysis.
Google My Business tools may help you create plans and decide. It provides insights into key areas. You can also figure out your target audience and competitors. 
GMB can notify you of the number of people who have seen your business's profile, photos, and posts. This is especially crucial for determining the efficacy of your promotion campaigns. Check whether they are effective or ineffective in promoting your business.
GMB offers a report that shows you how customers locate your company. It shows how people are looking for your listing, including the terms they use. Knowing to relate which keywords to your online presence may help you increase traffic.
GMB can show you how people are responding to your content. It lets you see what content people like and what comments they leave. You'll understand what sorts of materials are appropriate for your company this way.
GMB includes a part where you can see an overview of who is following you and their profiles. You'll be able to see their age ranges, genders, and even home countries. These are all beneficial while creating a buyer persona and marketing campaign.
Clicks on the website link
GMB may also show you how many times something has clicked your website link.
Knowing these figures can assist you in developing good plans. Take some time to look at the data if you want to increase audience engagement, website traffic, and company revenue.
Google My Business SEO benefits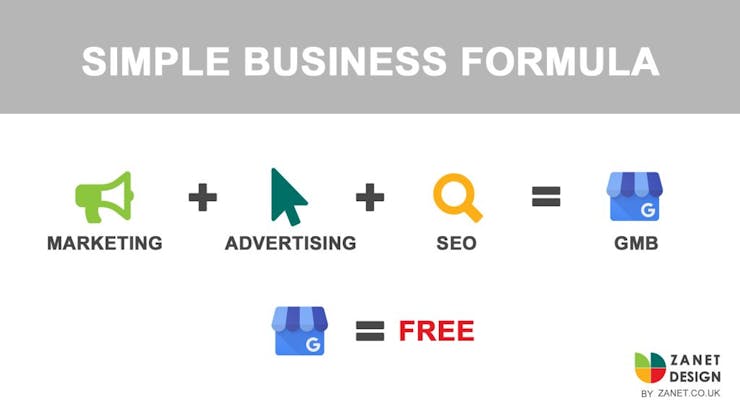 A verified and optimized Google My Business page increases your chances of appearing in the local 3-pack. It brings your business to the top of search results. Also, help your website rank indirectly.
It sends Google social signals, increases traffic to your site, and provides social evidence as reviews.
According to Google, Local search results are based on:
i) Relevance: How well a listing fits the searcher's purpose.
ii) Distance: Google matches searches with verified companies in their area.
iii) Prominence: how well-known your company is.
Start using Google My Business right away!
Knowing the benefits of Google My Business, you may understand it's a must-have component of your marketing strategy.
Setting up a Google My Business account is simple. Once it's up and running, it takes little management. You can also hire a marketing partner like Favfly to assist you with Google My Business.