As a small business owner, you are surely thinking about how to grow your business online with a limited budget. Maybe you own a website for your business. But the outcomes from that are not meeting your expectations.
Wondering how to be prominent in this tough marketplace? Google ranking can help you in this matter. The top-ranking pages receive around 49% of the search traffic.
So, you definitely want to rank on the first page of google search results. To reach the top position your website should be SEO friendly, and also your website speed is important for SEO. Also, include digital marketing approaches in your business strategy. 
Now you have multiple questions like what is SEO and how it works? How does SEO work in digital marketing? Why is SEO important for small businesses?
In this resource, you will know what SEO is and how it works.
Start developing a basic SEO approach. Soon it will convert into a dynamic business strategy. So, it will produce long-term results for your small business.
You can hire a digital marketing company to do this for you. We are the top-notch seo company in kolkata that offers SEO services and all-over online marketing personalized for you 
Let's get to the main topic: what is SEO and how it works? We will start from the basics to advance.
What is SEO and how does it work?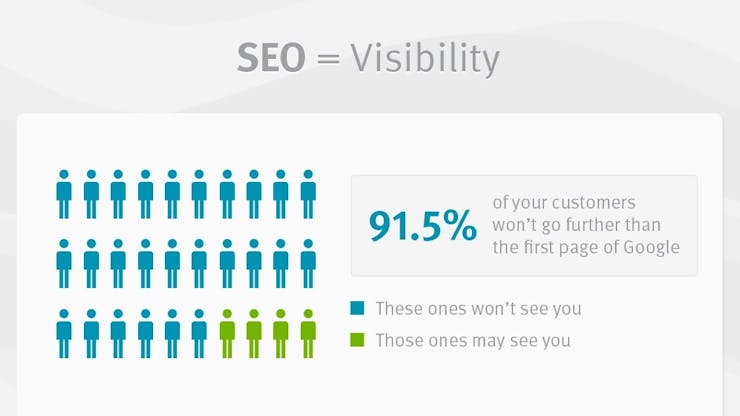 Search engine optimization is known as SEO. 
People search for different queries on Google, Bing, Yahoo, etc. These all are search engines. The queries are called keywords. Search engines show relevant results against particular keywords.   
But how do search engines find the perfect answers to your questions? 
They go through every website containing that particular keyword accordingly. So, if you want to be visible to search engines, you need to optimize your website. 
SEO is the process of optimizing your website. It improves your website's content and structure. This makes the website look appealing to search engines.
If the search engine finds that your website gives the most relevant answer, they will rank it. Thus you will have organic (non-paid) traffic to your website. 
The more your website is suitable for search engines, the higher the chance of ranking. You may get the top position on the search engine result page (SERP). 
Overall it is the act of doing actions to improve the ranking of a website or piece of content on Google.
Types of SEO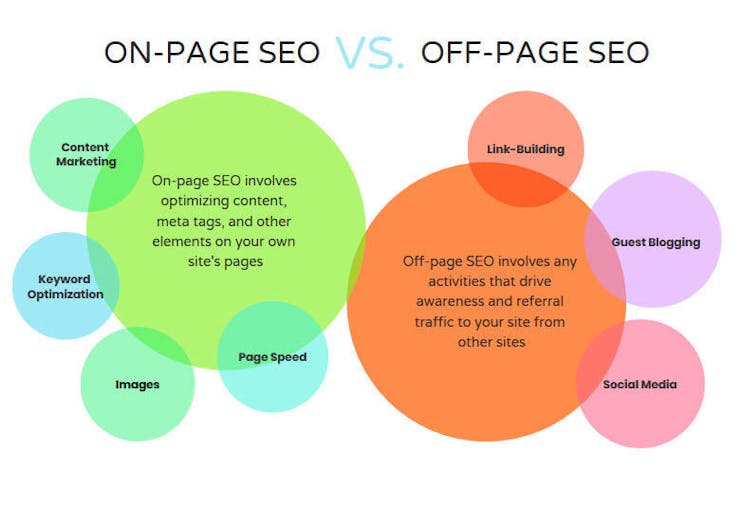 According to SEO services Kolkata SEO techniques has been divided into two categories:
On-page SEO: Every on-page SEO strategy takes place on your website. It includes such factors as site speed, indexing, crawling, mobile-friendliness, site design, structured data, and security.
Off-page SEO: Every off-page SEO techniques occur outside of your website. It includes backlinks, social media marketing, influencer marketing, etc.
On-page and off-page SEO both help your site be more user-friendly and trusted to search engines. Search engine crawlers notice how accessible your website is to them and people. Then decide if it can be useful for the visitor or not.
Now, you know the basic definition of SEO. In the next section, we will discuss how SEO works in digital marketing.
Recommended: SEO FAQ: The 25 Most Asked Basic Questions About SEO
Role of SEO in digital marketing

The search engine results page appears when you submit a search query. The SERP displays organic results as well as pay-per-click advertisements. SEO influences organic results, whereas PPC advertisements are paid for.
The top Google result receives around 32% of all clicks. So, everyone aims to be in the first position. Implement SEO to achieve this.
The ultimate goal of SEO is to enhance your company's visibility on search engines. So, potential consumers can find you. 
The popular seo agency in Kolkata research and execute various website techniques. That will boost your ranking for particular topics or keywords. It will make sure your business is included in the search engine results pages.
If you want an SEO marketer customized for your small business, you can surely contact us!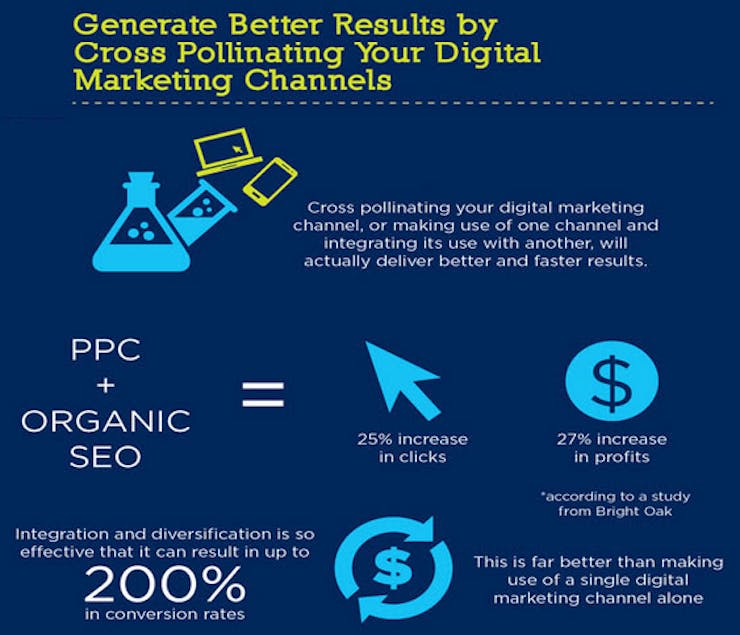 Why does your small business need SEO? Suppose you're on page 50 of the SERPs (search engine results page). This way a potential consumer won't be able to locate your business and visit your website.
Must Read: Why Local SEO is Important for Small Businesses
75% of searchers do not go over the initial page of results.
As a result, your business needs to engage in SEO practices. So that more consumers can find you and contact you. This will assist you to improve sales and driving revenue.
That's why SEO is a very important aspect of digital marketing.
How does SEO work?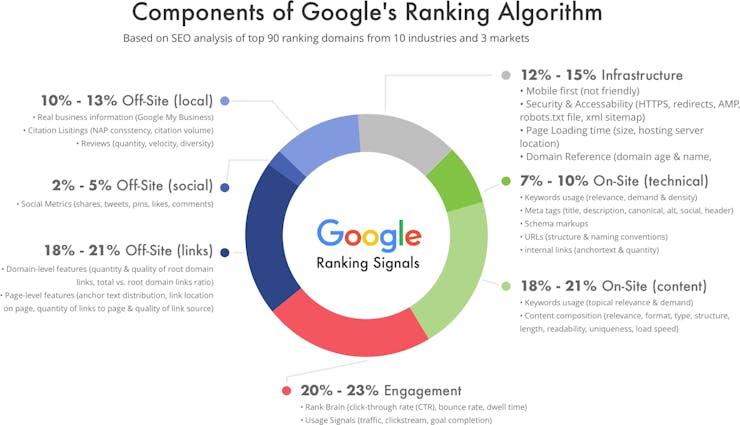 Now we know the basic definition of SEO, let's see how it works technically. You don't have to be tech-savvy to understand. Just get an overview.
Basically, search engines have crawlers. These are some automated robots.
These crawlers gather a variety of data about your website and the internal pages. This enables them to quickly identify the query. Then they decide which page they should send to a searcher.
SEO is affected by page speed, title tags, social signals, internal linking, backlinks, and other factors. So, it is crucial to set all those in favor of search engines.
Google's algorithm has 200 ranking criteria. So, you have to consider certain activities to optimize your website. On-page and off-page ranking variables influence your site's optimization. As a result, there is a chance of high ranks.
Several elements go into a search engine's algorithm. Have a look at the components of Google's ranking algorithms:
These all attract the search engines to check your website.
The SEO marketer takes care of all the necessary materials and places them on the websites. 
They ensure title tags and meta descriptions are both relevant. It should be appropriate in length. Also, add internal and backlinksSearch to pages. These all steps cover on-page SEO.
SEO experts also make intelligent predictions about how search engines will comprehend their offerings. Also, consider how visitors who arrive through search would enjoy the content.
If you want advice for your business, our professional SEO experts at Favfly are always open!
Must Read: Best 25 Free SEO Tools in 2021- Must-have List!
Aspects of SEO in digital marketing
Google is the world's largest search engine. They have specific formulas to rank websites. That will never be revealed. 
But we, SEO marketers, have experience of how SEO works. We can tell the common elements that influence SERP ranks.
These elements include both on-page and off-page elements. Let's dive deep into the influencers of the search engine optimization ranking.
Influencers of On-Page And Off-Page SEO
Content Marketing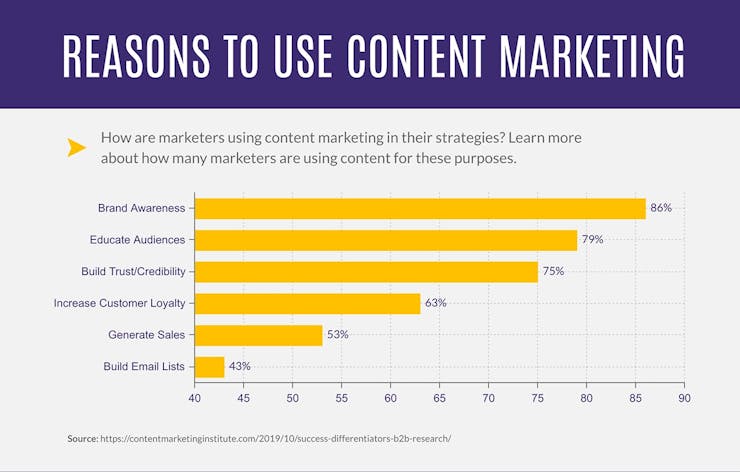 Content is useful in attracting search engines. It also assists your company to build relationships with website visitors.
Your visuals and infographics impact the SEO significance more. Add the relevant alt text and title to the images.
All the content resources should be well-written. Also, focus on issues that are important to your target audience.
You have to offer interesting and effective content on your site. So, your visitors will stay for a while. And, they can explore more about your offerings.
Maybe they can make a purchase or subscribe to your service. You can offer them a free content resource in return for their contact information. 
There are few content categories in content marketing. Choose which is suitable for your content offering. This will affect your SEO rankings.
All the following content marketing strategies work perfectly for most the websites
Articles and blog posts
Content for social media
Whitepapers and e-books
Tutorials and how-to instructions
Audio and video recordings
Infographics or other forms of visual media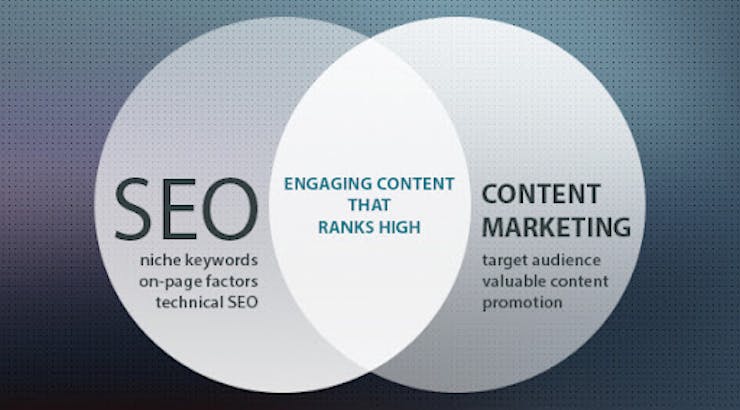 Generate content for your website. You should keep them short, crisp, and concise. Also, consider using SEO keywords and phrases. They are crucial for SEO ranking.
Keywords are terms and phrases that a user could put into a search engine. People use them for their inquiries or relevant products and services.
Websites rank for these keywords on the search engine results page. Start creating content around them. So, there is a chance of ranking higher.
Another aspect of search engine optimization includes the appearance of your websites. It relates to how frequently your company updates its website with new information.
Your content should be up-to-date and contain fresh statistics. It influences SEO ranking.
To keep your content fresh you don't have to create a new one always. You may update the old ones with the latest information. Or you can recycle the content. The new data and analytics will make the content more efficient. 
Though generating content requires time and money, it will be well worth it in the end.
Consumers need quality content to resolve their problems. So, search engines adore excellent informational content. It also shows the value your organization can deliver.
Begin by writing a few blog articles according to your business ethics. Then circulate that on social sites. It will establish a social media following.
Once you've built up a following of devoted consumers, your company may focus on developing other forms of media. This will attract and engage new leads.
Here at Favfly, our clients get more positive leads than others through our competitive content marketing strategies. If you want to implement those into your business, we will love to help!
On-Page SEO Optimization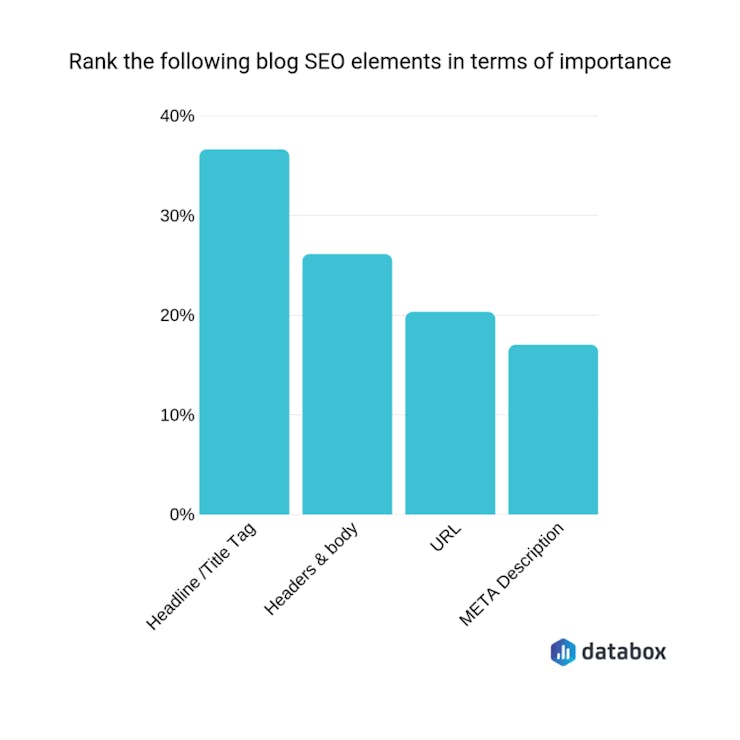 On-page SEO elements are found on the website itself.
You have total control over these components. Thus you can try to enhance them over time by following SEO best practices.
This covers adding the HTML code of your website to your content marketing strategy.
Here we have mentioned a few on-page SEO elements. These all might help you rank higher in Google search results:
1. Title Tag (Page Title)
Each page's title tag informs search engines about the content of the page.
This should be no more than 60 characters long. And it should include both the keyword of that content and your company name. Give an eye-catchy title to attract visitors.
2. Meta Description Tag (Page Description)
The meta description on your website provides additional information to search engines about the content of each page.
This is also how your human visitors figure out what the page is about. Then they decide whether it's relevant to them.
It should include your keyword. Also a brief description of the content.
to inform the reader. Try to keep that within 165 characters. 
3. Sub-headings
Subheadings make your content simpler to read for readers. The high readability score also assists you to boost your SEO.
Search engines can comprehend your content utilizing H1, H2, and H3 tags. You can use keywords synonyms in them.
4. Internal HyperLinks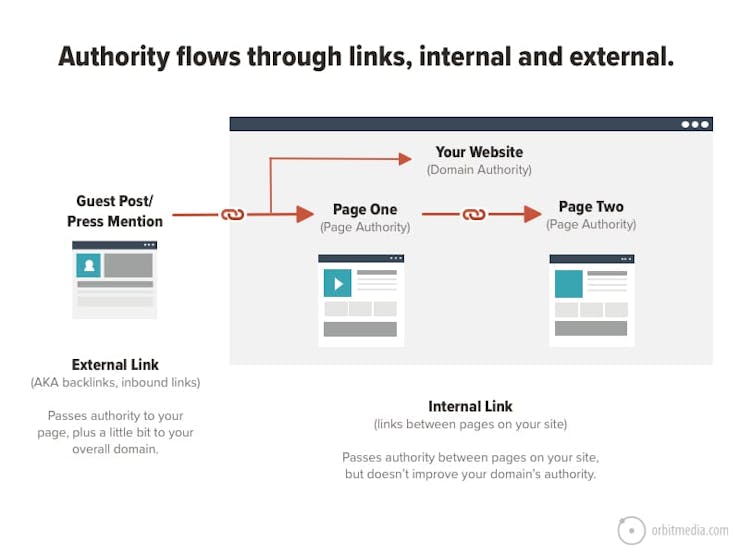 Internal links make connections between other pages of your website. Search engines can learn more about your site from them.
If you're writing a blog post discussing the value of a certain product or service, you may include a link to the product or service page in your article.
5. Alt Text and Image Name
Images and visuals are very important for any website. These engage visitors. So, use photos on your website or in your blog post. Also, include your keyword or phrase in the image name and alt tag. 
By adding this information, you are defining your SEO approach.
This will aid search engines in indexing your photos. It may show up when people conduct an image search for a specific term or phrase.
6. Optimize Keywords  (But don't overdo it)
You should prevent over-optimization while choosing SEO keywords on your sites. It's critical for ranking high.
If you try to utilize keywords too many times throughout the text, Google and other search engines may punish you.
Furthermore, make certain that each piece of the content focuses on only one or two keywords. This ensures that your material is relevant and specialized.
Handling too many keywords at once may give a bad impression on your SEO. Because it typically results in unfocused and weak content.
7. The layout of your website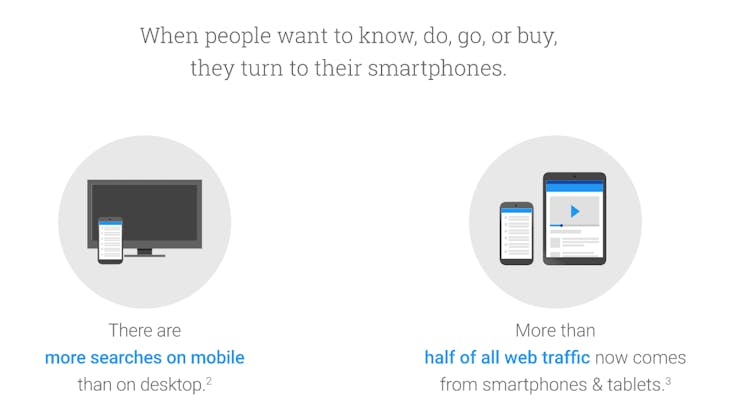 Besides your site content, your site layout is also crucial for search engine results.
Ensure SEO definition on all areas of your web pages as part of the optimization procedure.
Apply a website design that allows search engines to easily examine or crawl your pages and information.
Build internal connections between pages. Then generate a sitemap, and submit your sitemap to search engines. These all can assist to enhance the crawlability of your site.
Crawlability improves the comprehension of your content by search engines.
Another thing to consider in the architecture of your website is whether or not it is mobile-friendly.
Many customers use their mobile devices to look for information and brands. Almost 58% of Google searches are done from mobile. And 87% of mobile users utilise a search engine on a regular basis.
You must ensure that people can see, read, and navigate your website using only their mobile devices. Also, your page speed should be high enough. If it takes too much time to load, it will bother the visitors. They may leave your website.
This will influence the user experience, and also have an impact on your SEO rankings.
Struggling to manage your website? Reach out to us and discuss the matter with industry experts! 
SEO Optimization Off-Page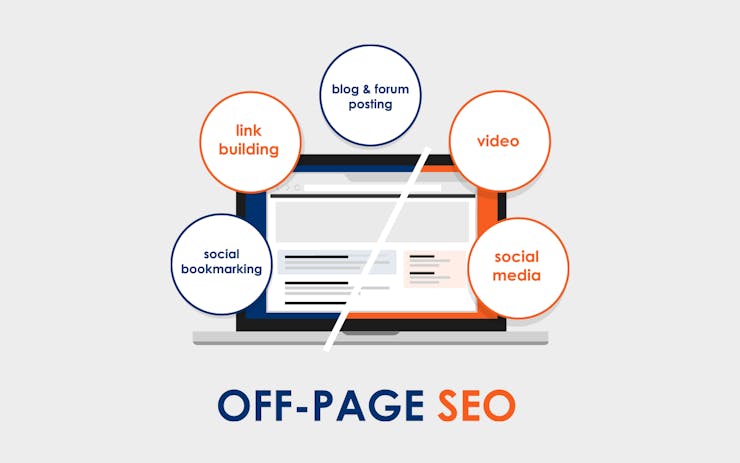 There are off-page SEO factors in addition to the on-page SEO aspects. Optimizing them can improve your position on SERP.
You cannot control these off-page elements. But you can make those things work in your favour.
Here are a few off-page SEO aspects that can have an impact on your search engine rankings:
1. Brand Trust
Trust is becoming a more crucial component in determining a website's Google ranking. Google assesses whether your site is reputable and trustworthy to visitors.
Try to build quality backlinks from authoritative sites. It is one of the most effective ways to increase trust. 
Every month, the top-ranking page in search results receives an additional 5%-14.5% more do-follow backlinks from new domains.
2. Links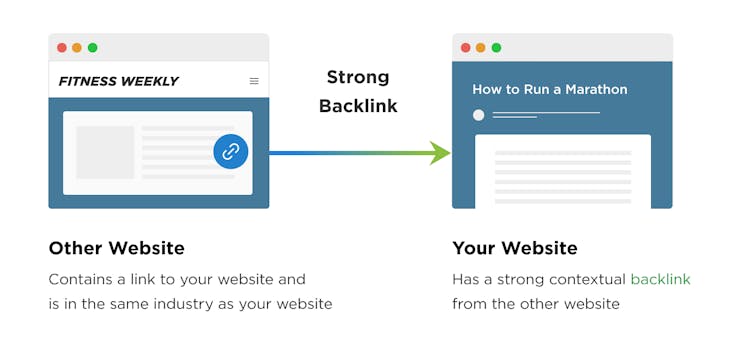 Backlinks are one of the most common techniques to improve off-page SEO.
You must know the caution here. Spam sites with your links will result in banning your site from search engines.
Instead, invest time in making relationships with influencers. They will develop high-quality content and link to your website on their own.
Add several relevant websites backlinks to each piece of your content.
Backlinks provide several benefits in SEO
Enhance your organic ranks: Backlinks aid in improving search engine results.
Quick indexing: Backlinks from existing web pages are used by search engine bots to find new web pages.
Traffic referred by others: One of the most important advantages of backlinks is that they assist you to acquire referral traffic.
3. Social
Social signals, such as likes and shares, are another essential off-page SEO aspect.
When it comes to increasing SEO, you should seek out quality shares from influencers.
People share valuable content with others. So, try to create high-quality materials. You can improve your off-page SEO by this. Also, people will find you use in solving their problems.
However, you have no direct influence over what occurs outside of your company. You can only attract the attention of more search engine users. So, start providing your SEO meaning.
The more relevant and engaging your information is, the more it will be linked to and shared on social media by others.
The more individuals that believe in your material, the more search engines will believe in it as well.
If you want assistance in your social media marketing, our marketing team is a call away! We have helped several businesses to reach their target audiences. 
Plan your SEO strategy in a few simple steps!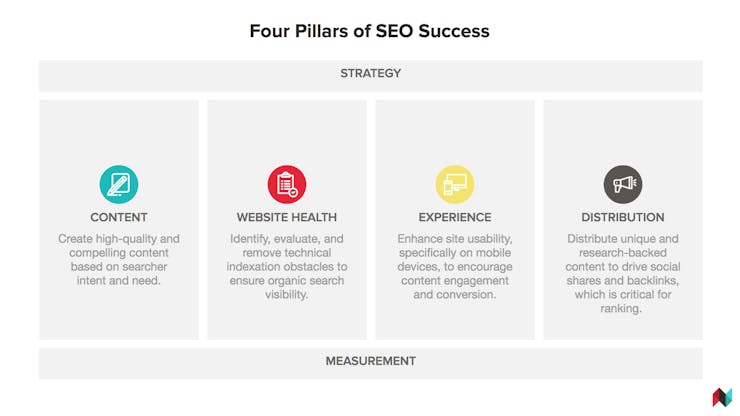 We believe you have realized how much SEO is important for your small business. Now you are wondering how to implement that, right?
Here's a quick summary of the steps for SEO:
1. Create an SEO-friendly site 
Start performing the SEO on your website little by little. You can see if those SEO tactics work on your site. Then modify your SEO approach according to that.
2. Keyword research, content, and its associated SEO steps
A website isn't complete unless it has content. We've given SEO for content its area because it has so many unique factors. 
Learn more about keyword research to create content. Then write SEO-friendly language. Also, include relevant tags and heading. Search engines can understand the purpose of your content.
3. Optimize Technical SEO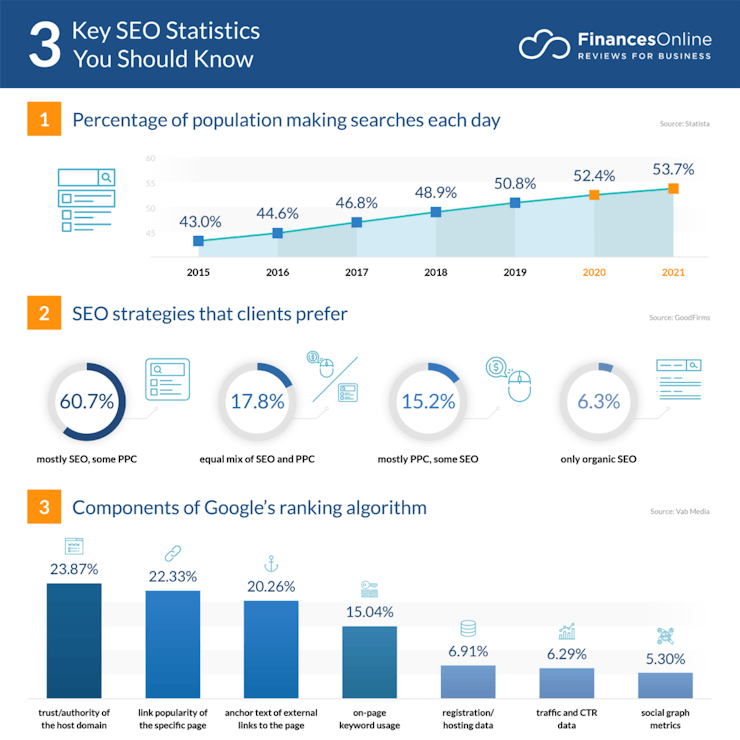 Learning content and associated factors, you've already learned a lot about on-site subjects. Now it's time to get technical and optimize them as well.
Links are very crucial for SEO. From anchor text to redirection, consider everything about links. 
Know about the breadcrumbs and how they help. Also, you should know when and how to utilize no-follow and do-follow links. Utilize inbound links. 
Guest blogging is a great way to earn inbound links. It will boost your rankings. Get a better knowledge about the approach of guest blogging. And reach out to established sites. 
As a beginner, it all may sound intimidating. You are maybe clueless about how to start. Contact Favfly, SEO expert in kolkata to kick start your SEO journey today. Get a planned SEO strategy especially customized for your business!