As a small business owner, you must know how important Google Business Profile is! Without Google Business Profile listing, local SEO is insufficient. So you may ask, does Google Business Profile improve local ranking? The answer is yes.
If you have an optimized Google Business Profile, your chances of ranking grow. You may also join the Local 3 pack of Google with a high rank. 
You can't imagine how much exposure you may get here.
Now the question comes how to increase Google Business Profile ranking or how to boost Google Business Profile?
Simply start optimizing to improve Google Business Profile listing. Make the most of its exceptional features.
In this resource, you can learn how to increase Google Business Profile ranking and improve Google Business Profile listing of yours. We'll go through 10 optimization methods to boost Google Business Profile.
If you want to improve your ranking on Google Business Profile, follow these measures to achieve the greatest results.
Must Read: Top 6 Benefits of Google My Business for Small Businesses
Before we get there, let's look at why you should work on and improve Google Business Profile listing.
Why is it important to improve Google Business Profile listing?
1) Increase engagement
As you can see, an optimized business listing looks appealing. It gives much more information that customers require without visiting your website. So, optimize your profile for quality engagement and lead generation with GMB.
2) Improve ranking on Google Business Profile
Google's GMB profile ranking algorithm checks the location, relevance, service and content quality. Optimizing Google Business Profile means you are providing more information about your business. That signals Google, causing it to increase Google Business Profile ranking. 
3) Boost Google Business Profile to drive sales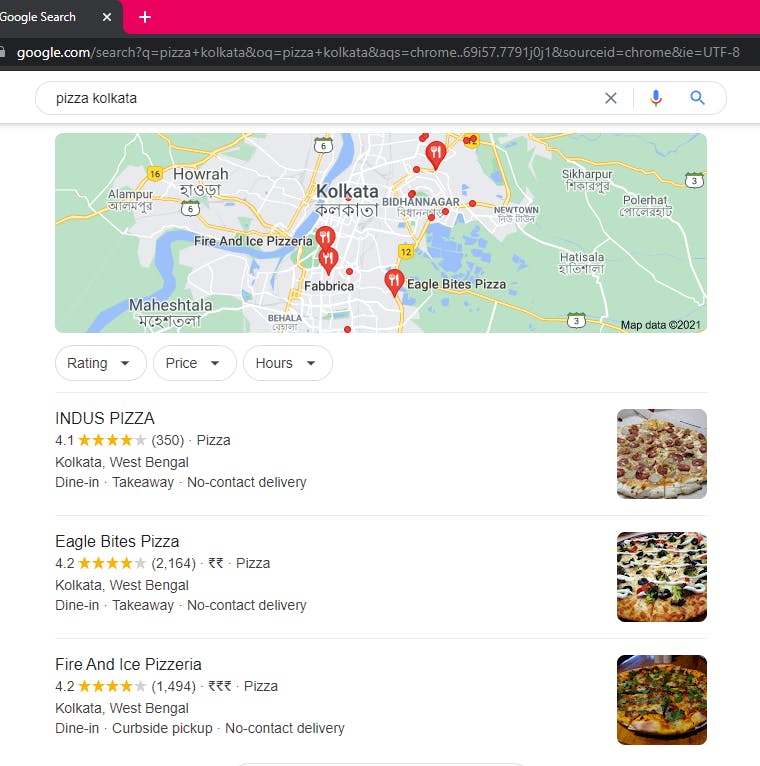 Read This: Why Local SEO is Important for Small Businesses
People may discover you with keyword searches, contact you, visit your website, look at your products and services, ask for a quotation, schedule an appointment, and more if your Google Business Profile listing is optimized. You may also track the actions and customer behavior with GMB insights.
Now you understand how essential it is to improve Google Business Profile listing for local SEO. Let's go through 10 tips on how to increase Google Business Profile ranking by our SEO experts Kolkata.
You need a verified GMB listing before optimizing. In short:
i) Create a GMB account
ii) Fill up all the information such as name, address, contact information. Ensure this NAP is accurate.
iii) After completing, verify your listing
If you need help contact us or go through our Google My Business Complete Guide. Get step-by-step instructions on how to set up a GMB listing for your business. 
How to increase Google Business Profile ranking?
1) Compose your "from the business" description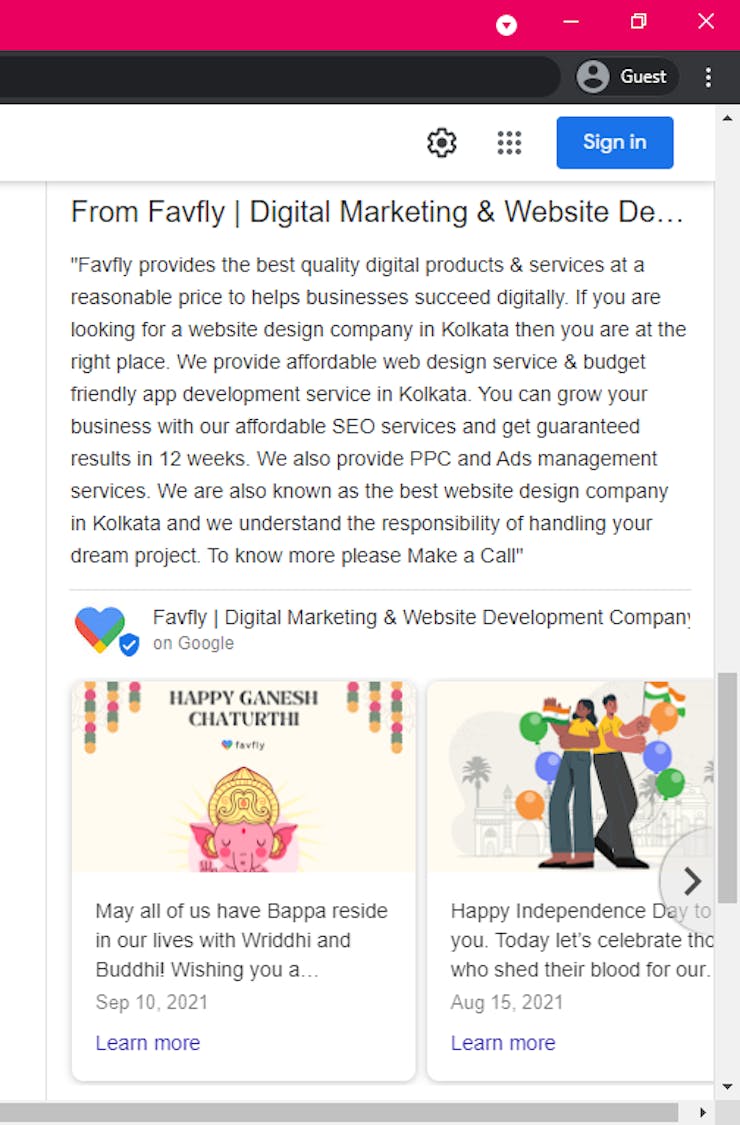 The first thing that visitors notice in your Business Profile is the brief description. It displays right below your company name.
You can manage and change the description in the 'From the business' area. This text appears in your profile's reviews section.
Mention your company's description in such a way that it includes all important aspects. Local results are more influenced by how much relevant information you provide.
To enhance the description, do:
Use all 750 characters, with the most important information in the first 250.
Write similar content like your "About Us" page or mission statement of your business.
Put keywords that your target audience will use to locate businesses like yours.
Use this section to discuss what distinguishes you from rivals and what consumers like most about you.
Include no links or HTML.
2) Select the right category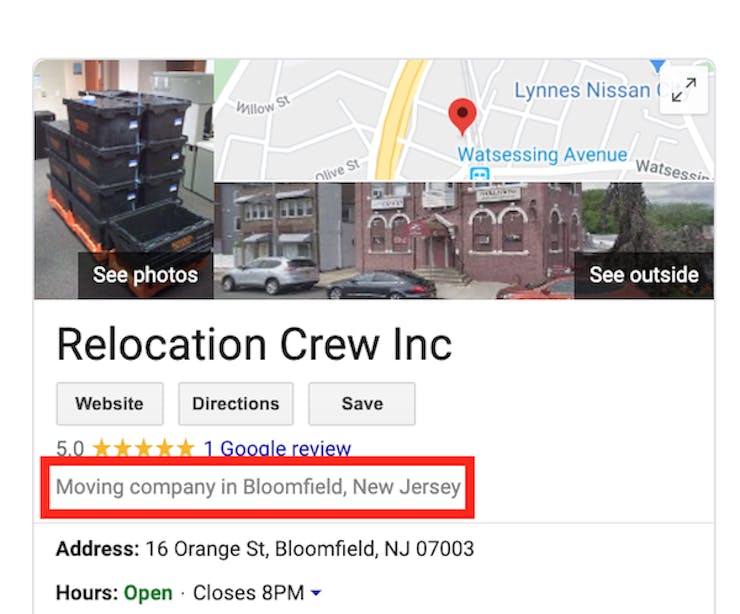 If you select the right category for your business, customers can find you through that category keyword. Every category has specific features as well. That makes your profile more appealing and effective. 
Google has a few categories. Therefore, it is critical to select the appropriate ones. Check what your rivals used to determine the major category. 
Many enterprises don't fit under one category. Set your major category to your main offering (for example, "Grocery Store"), then choose any additional categories that apply, such as "Grocery Delivery Service" or "Gourmet Grocery Store."
3) Choose the appropriate attributes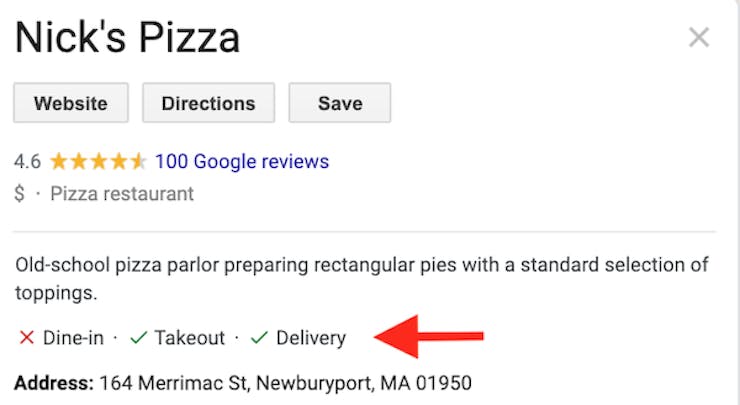 After you select a category, Google will provide you with a list of attributes. You can choose them to further define your business. Attributes are unique qualities that potential consumers look for, such as "free wi-fi."
You may choose up to ten categories.
4) Include images and videos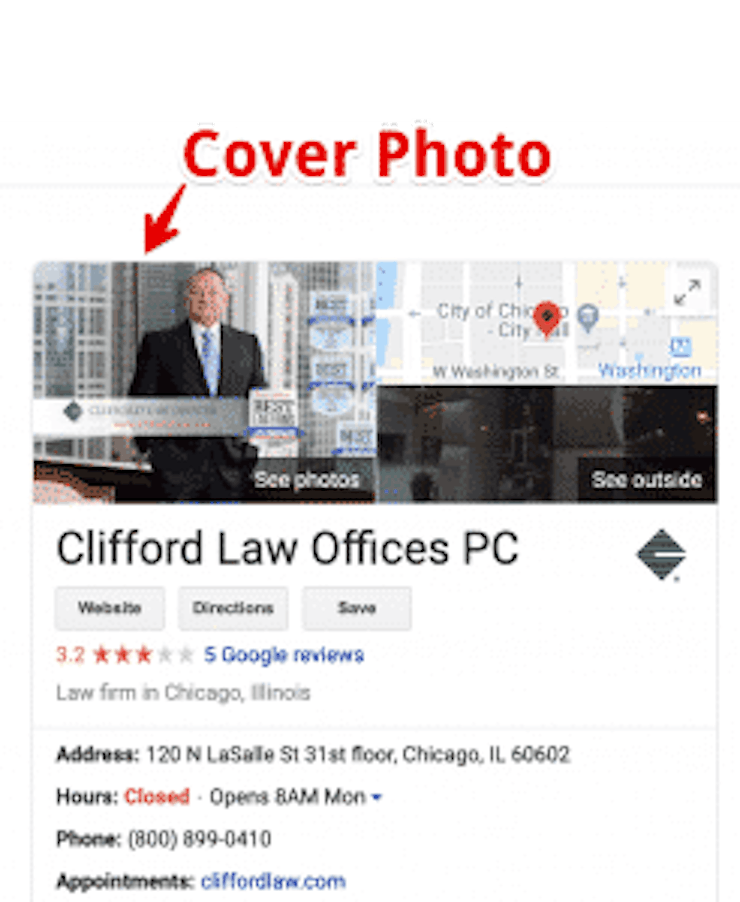 Customers are 42% more likely to seek directions to a business if its GMB Profile has photographs. Also, 35% of customers click through to the website because of them.
So, use photos to increase Google Business Profile rankings. Follow the strategy below:
Every seven days, add at least one new photo.
Upload your logo as your thumbnail image.
Use a cover photo that best symbolizes your business.
Showcase happy customers, inside and outside shots, and team members.
Geotag your photographs to show Google how prominent you are in your region
 To add a 360 photo to your profile, use Google's Street View app.
Adding images and videos regularly tells Google that your GMB listing is current and up to date. This influences your ranking in search results.
Before adding media, read the guidelines.
Check This: What is Alt Text and Why it is important in SEO?
5) Get Google reviews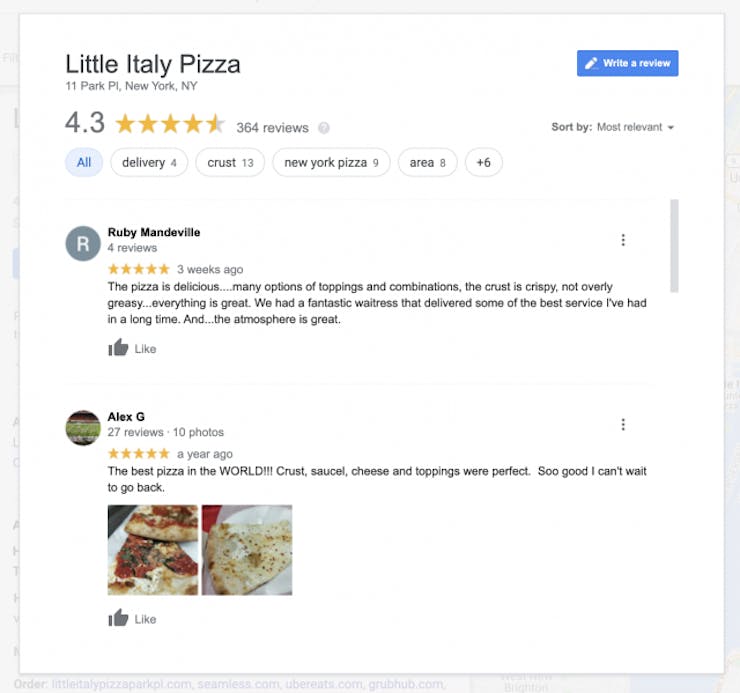 Google reviews are the most influential element in customer purchasing. Thus, this is a crucial ranking component in local SEO algorithms. 
Businesses with many reviews and good star ratings qualify for the local 3 pack. So, they help to stand out from rivals.
62% of consumers leave a review if asked. Use email, text, social media, and in-person discussions to request them.
Also, respond to reviews as soon as you receive them. Thank users who provide positive feedback and help consumers who leave negative comments.
Recommended: Detailed SEO Explanation- Everything You Need to Know for SEO Strategy!
6) Post on your Google Business Profile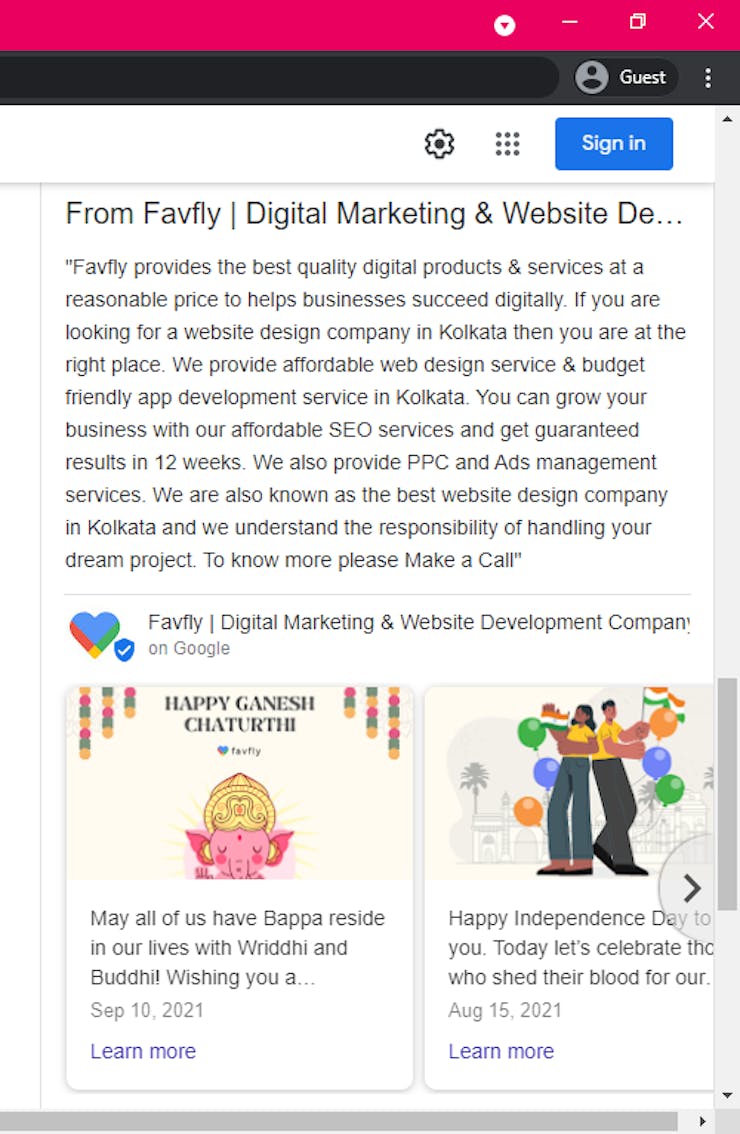 You can post news, deals, events, and products to your Google Business Profile. They appear at the bottom of your Business Profile in the "Updates" section. Depending on the search query, they may become more visible.
Here's how a post can help you improve Google Business listing:
Consumers who find your profile take more activities because of your posts.
Posting frequently gives favorable ranking signals to Google. Because a post expires after 7 days, it is important to post often.
Writing a brief post on Google Business Profile improves your chances of ranking better on it.
For time-bound marketing efforts, use events and offer posts. You can specify a date range, and the postings will be visible for the duration of that period.
Include links and CTAs in all of your posts.
Recently there is a COVID-19 post type available. We recommend you use it to properly communicate with your audience during the pandemic.
7) Respond to questions asked by customers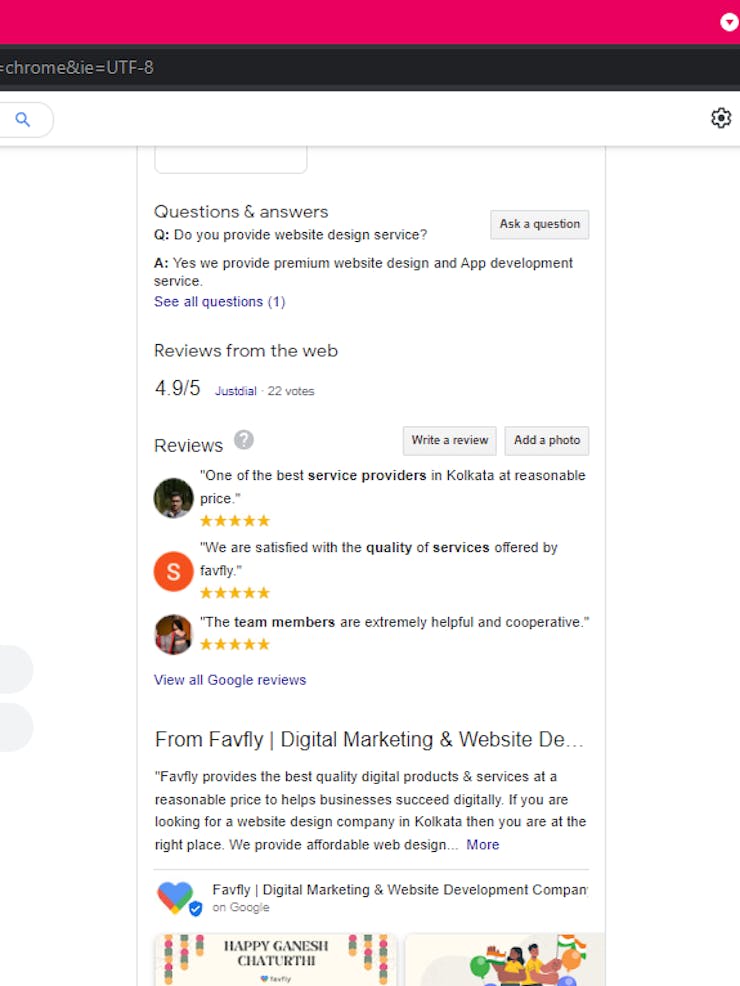 This Question-Answer area is especially essential to optimize since anybody can ask questions and also can answer them on your business profile. This might cause incorrect information on your profile.
You cannot disable the Q&A function of your Business Profile, but you may maintain it:
Set up notifications to keep track of questions and answers submitted to your profile.
Make a list of the most frequently asked questions about your business. Then, on your own profile, post a question, respond, and upvote your response. This is not a violation of Google's terms and conditions. Google, in fact, promotes it.
Term-rich questions and answers can help your Business Profile rank higher for that keyword. So, while posting your Q&A area, keep your keyword strategy in mind. But use them organically and avoid keyword stuffing.

8) Include new items and services
Adding products and services is beneficial to promote your business. It appears as a catalog in your GMB profile, which can help to increase Google Business Profile ranking.
Include the name, description, and price of items and services. When a searcher clicks on a product, the entire description appears. In addition, Google may include a link to your items in your category area.
9) Enable messaging and Request a Quote button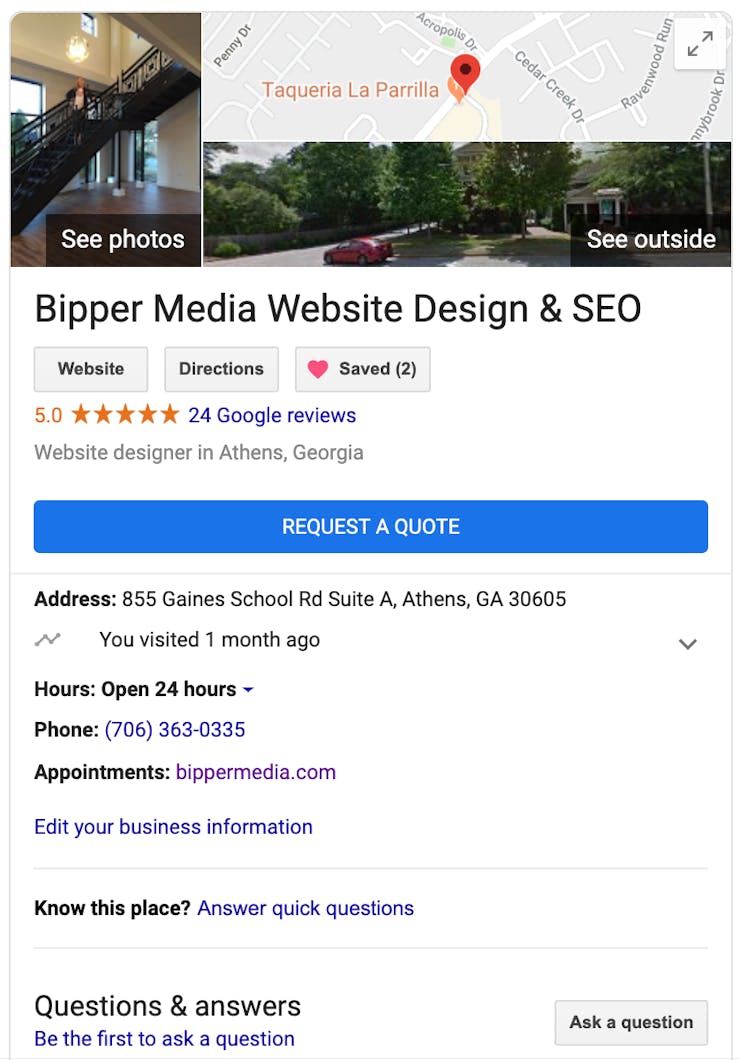 Message feature allows searchers to send a text message to you from your GMB Profile. With 82% of consumers using their mobile for local search (92% for youths), this is an excellent chance for customers to contact you.
To activate the Request a Quote button, enable the messaging. Get the detailed steps to set up this feature here. 
You can also configure message alerts on your Google Business Profile dashboard.
10) Precise working hours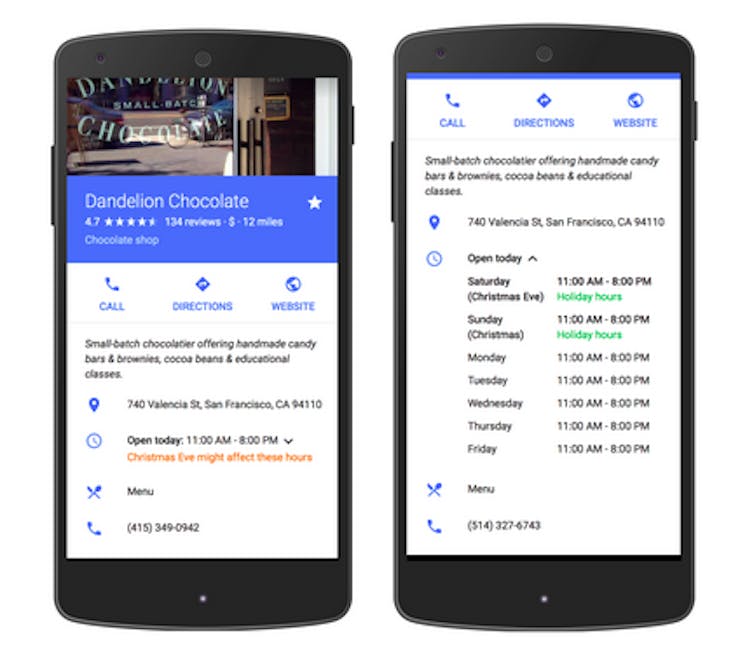 It is critical to specify your working hours so that the public has a sense of your availability. Also, mention the holidays.
You may add happy hours to give customers special offers during a specific time. Include a CTA like "Book a Table" or "Get Appointment" etc.
And we leading Kolkata SEO company, done here with all the 10 tips on how to increase Google Business Profile ranking. Implement all features on your Google Business Profile Profile. Use these methods to better and more relevant leads. Best wishes!