Being a newbie, you'll want to uncover many easy ways with good ROI for your SEO strategy. So you've arrived at the correct spot!
High volume low competition keywords are the best way to get traffic for new websites in terms of SEO. These searches aren't so popular to be overrun with competition, but drive visitors to your website.
So, we believe finding low competition keywords is the best chance to get organic search traffic.
As a leading SEO company in Kolkata, we use keyword difficulty, competition density, and keyword search volume in our SEO keyword research. Uncover long-tail keywords people look for online that are simpler to rank for.
You invested a significant amount of time and effort in your website. Then, maybe, you devote even more effort to creating a content-rich social media campaign.
So, how do you reach your prospective customers with all of this beautiful marketing?
While growing our SEO services Kolkata, we figured out the preferred strategy. Find low competition keywords that many other websites are not using. 
In this article, you'll discover how to find low-competition keywords in a few easy steps. Also, ensure those are genuinely high volume low competition keywords, and easy to rank for. 
Bonus! Learn to use Google to locate low-competition phrases.
What are Low Competition Keywords?
Low competition keywords are easily rankable without a lot of work. For high keyword ranking in SEO and gaining organic traffic, you won't need many backlinks or high website authority.
Excited to get the secret formula to boost your SEO keyword research? Let's get started.
4 Easy Steps To Find Low Competition Keywords
1. Determine Possible Topics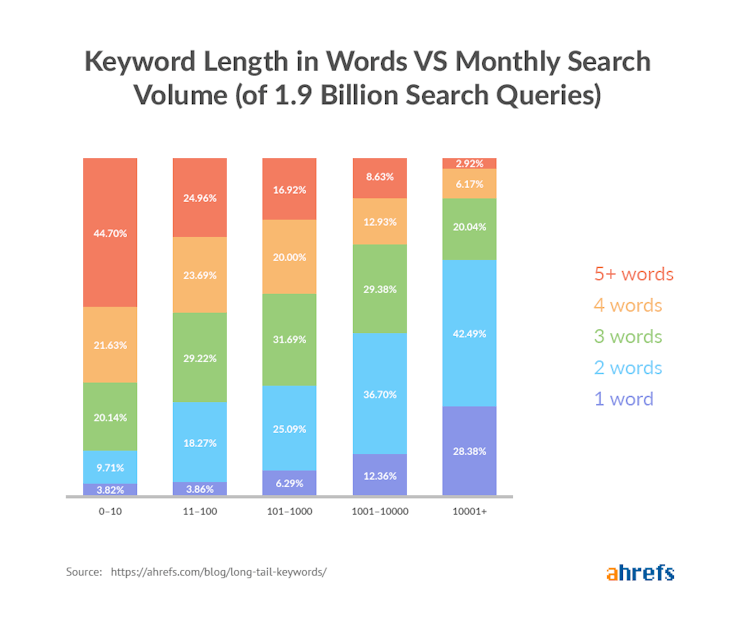 Consider what your target audience may look for on Google and write it down. You don't have to predict specific terms. Just make a list of general ideas.
Don't give it too much thought. Simply write whatever pops up.
Once you have 5–10 ideas, go on to stage two.
2. Create A Preliminary Keyword List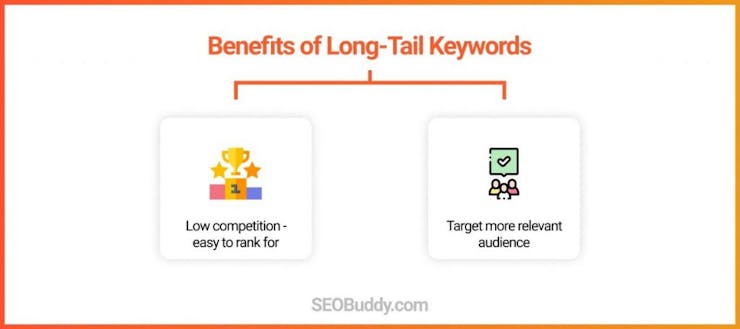 To start SEO keyword research, choose your preferred research tool. We suggest Ahrefs, SEMRush, Google keyword planner, KWFinder. (Go through our top SEO tools to choose the best ones for your content marketing strategy)
Open the keyword research website and type there the domain name of a rival.
You'll get a list of terms that your competitor's website ranks in the top 100 organic search results on Google. Now look at their performance and discover which terms are bringing them traffic from search engines.
Notice the keyword difficulty along with keyword search volume. If you're starting from scratch, it's very important.
Most keyword research tools offer a difficulty score for SEO keyword competition. Keyword Difficulty (KD) is a numerical measurement of how difficult it is to rank in Google's top ten for a search query.
To find low competition keywords, pick terms with a KD score of 0–10. We will discuss the KD score later in this post.
Use filters to locate more particular search phrases that are more relevant to your company. Repeat the steps for each rival, and note the chosen high volume low competition keywords.
3. Make Your Keyword List Longer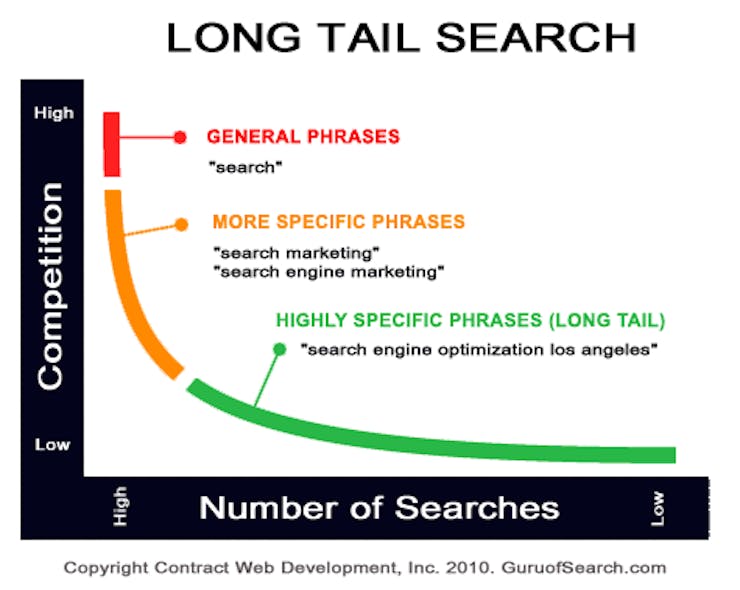 Now is the moment to add additional terms to your keyword list that you may have ignored before.
To locate terms that match your listed keywords, use Seed keywords or Keyword Magic Tool.
Search by entering a phrase from your original list of search words.
It will give a list of enlarged keyword phrases that contain the term you've searched for. Sort the search phrases related to you.
Now, you have keywords that are semantically comparable to the searched word and produce similar search results.
Tips: Identify question keywords that involve who, what, where, when, why, or how. These make wonderful article subjects. 
4. Sort High Volume Low Competition Keywords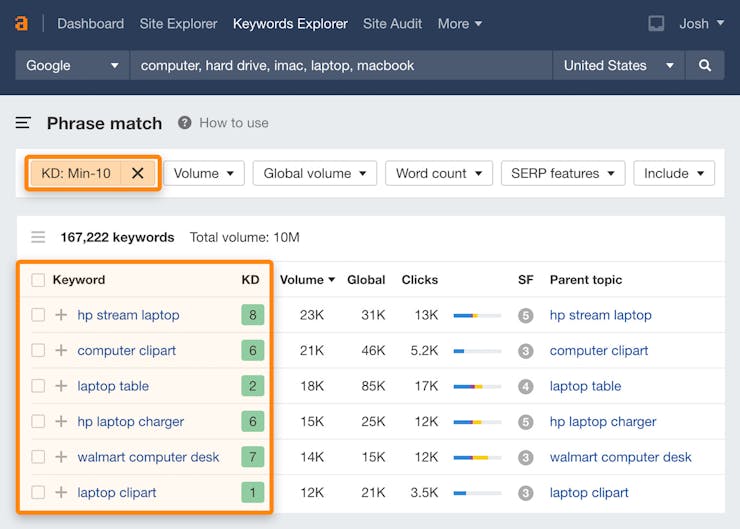 The monthly keyword search volume for each term shows how much traffic you might get. The higher your website ranks for high-volume search phrases, the more visitors it will get.
However, the most popular keywords have a lot of competition. It's pointless to attempt to get a high keyword ranking in SEO because you have no chance. 
Therefore, the balance between keyword search volume and SEO keyword competition.
Being an SEO expert in Kolkata, we use two major techniques for filtering out high competition keywords:
Keyword Difficulty – determine how tough it would be to outrank the present websites and web pages ranking high for a certain keyword organically.
SEO Keyword Competition – the number of PPC campaigns that are bidding on a certain search keyword. Although this measure is for sponsored search rivalry, it may also reflect organic search competitiveness.
Keyword Difficulty Estimation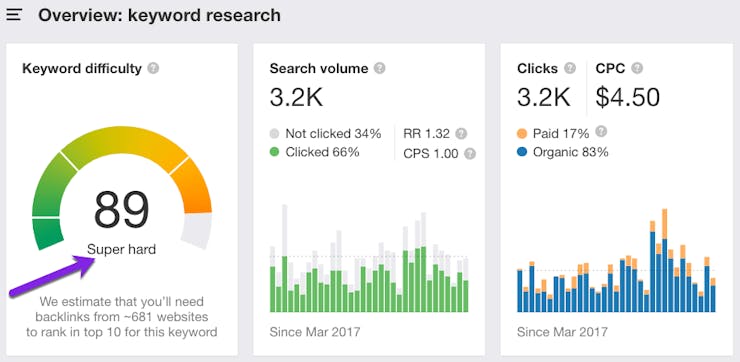 The keyword difficulty shows the labor to overtake your rivals' rankings in the Google top 100 for a certain phrase.
Google employs hundreds of ranking signals. No SEO tool can decode them all and calculate the real keyword difficulty rating. It's impractical and nearly impossible.
It's also crucial to note that each SEO tool has its own algorithm for calculating keyword difficulty. That is why results might vary a lot from one tool to the next.
Keywords with a higher KD score, the more work you'll have to put in. 
KD score 80 or over: This segment is the toughest. Before you can join the Google top 20, you'll need to put in a lot of SEO and link-building work, and also time. If you have just launched your website, concentrating on extremely competitive keywords is not a good idea.
KD score 60-79: It's also difficult to enter Google's top 20 with these keywords. But you can conquer your rivals' rankings after some time. Just focus on developing high-quality content and relevant backlinks.
KD score 40-59: These keywords are achievable to rank if you're just starting out.
KD score below 40: Keywords that are the most straightforward to rank for. They have low search volume or extremely particular search intent.
It will take time and effort to figure out how to find low-competition keywords. 
Pro Tip: Once you get a decent list of these phrases, use CanIRank to know if you are qualified for ranking. Then include the best ones on your site. Thus, you'll have a good chance of ranking well for these high-volume search terms.
Find Keywords Using Google
1. Google Search Bar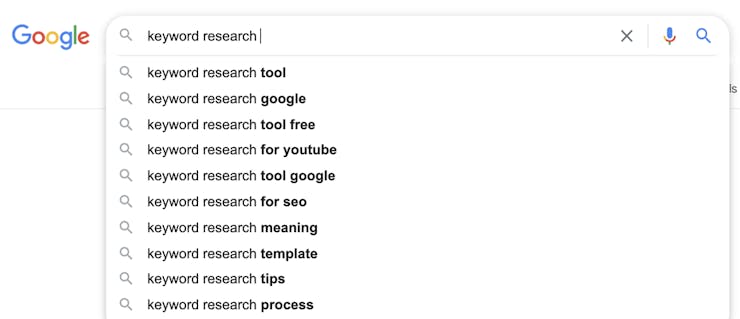 Besides the other research tools, we prefer Google to perform most of the keyword research. Google Search bar is a great place to find related search queries.
Check all the top results for each keyword that sees which one has a lower no of results. Also, look at which queries don't have any proper blog to answer that.
And bingo! You have keywords with low competition that are related to you.
2. People Also Ask Section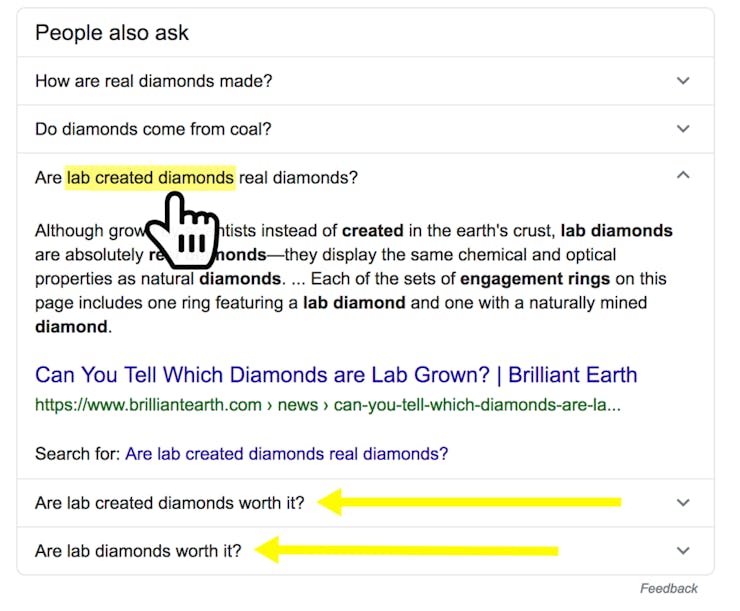 The People Also Ask (PAA) section is the second place for Google keyword research. These questions are Google's way of informing you of the different aspects of your search topic.
Continue clicking the last item in the list to see additional questions emerge in the People Also Ask area. After a time, the inquiries won't be much relevant to your issue. 
Choose the question you want to include in your list. And start afresh with a new keyword and repeat the procedure. 
If you're having trouble, deciding which questions to pick, use the People Also Ask tool.
Also, the Keywords Everywhere plug-in gives you "People Also Search" terms within the SERP.
Make the Most of Your Google Keyword Research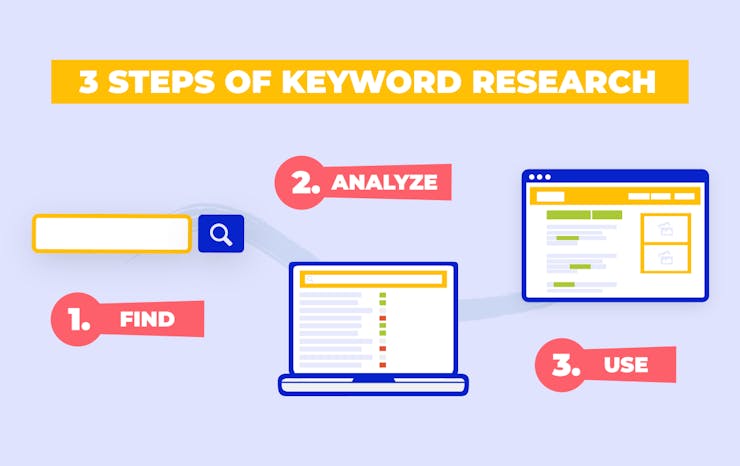 While working as a SEO agency in Kolkata, we found some points that will help you get the most of the google keyword research strategy:
Compete with other online communities: Find queries that are mainly answered by online forums like Quora. It is a smart option for Google keyword research. 
Look at title tags: Locate the differences in the title tags for the same search query. If you can match the search query perfectly in your title tag, you can get your low competition keyword article ranking.
Don't be concerned about keyword search volume: Some of your keywords will only get you a few hits each month, while others will bring you thousands. So, don't care about search volume when writing articles. Just focus on producing high-quality material regularly. 
Update your website's content: After a few months or a year, go through your content and update it with any new information useful to the readers. Refreshing the content results in a significant increase in the amount of traffic. Don't forget to include the revised publication date!
Bonus Tip: Look for Featured Snippets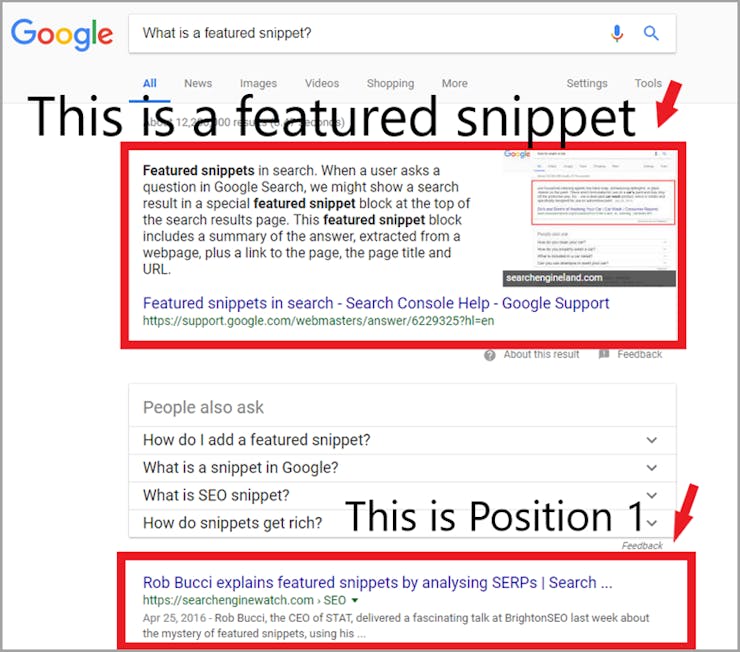 You can also check which keywords activate Featured Snippets. 
Featured Snippets are the answer box that appears at the top of the SERP and provide answers to users before they even click on a result.
These are very important for SEO. So, keep track of any term in your strategy that has a Featured Snippet. You can get into the Featured Snippet if you structure the answers correctly.
A low-difficulty term with a Featured Snippet on the SERP is ideal since it allows you to:
Increase the number of spots at the top of the SERPs.
Give your readers more information quickly and build trustworthiness.
This should theoretically be easier to achieve than a high-difficulty keyword.
Should you avoid keywords with a lot of competition?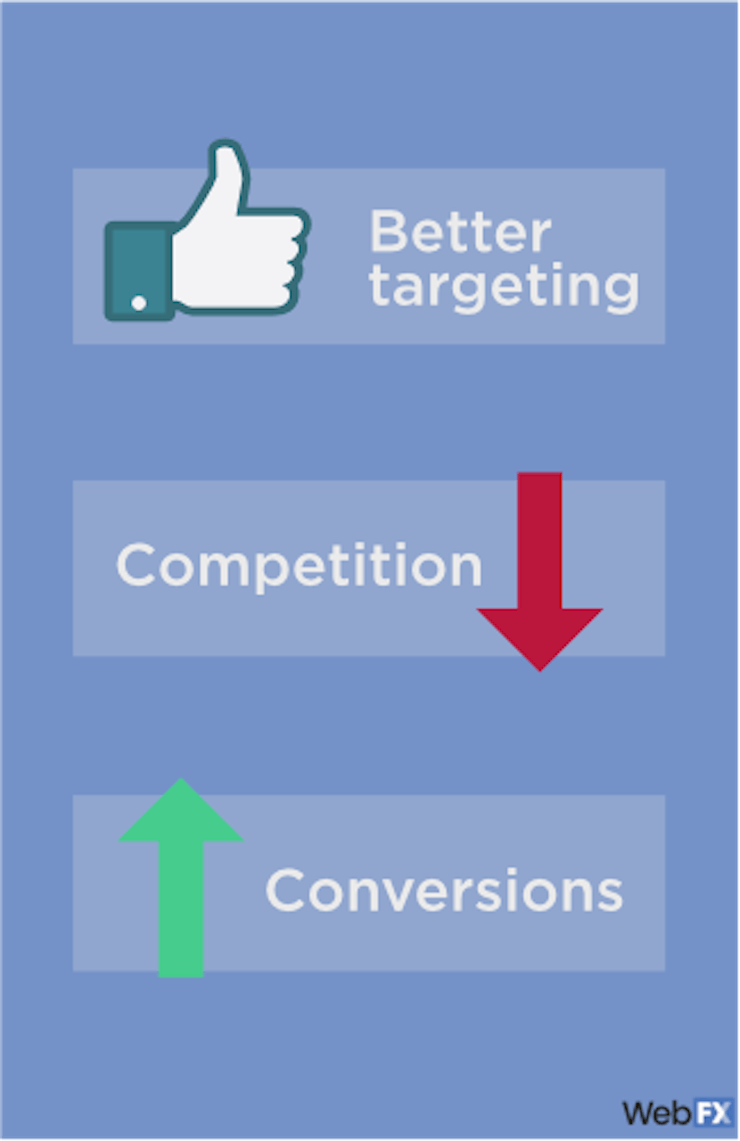 Many individuals stick to low-competition keywords because they believe they can't rank for anything else. Even if this is true in the near term, high competition keywords are valuable for a variety of reasons.
High competition keywords are good for content created intending to attract links.
Conclusion
Knowing how to do keyword research is critical. To accomplish it properly, you just need to be selective in your target selection. A simple Google search yields a wealth of information. So go ahead, get them and use them to help you drive traffic.
Competition for keywords is a relative term. Because no keyword difficulty score considers everything that influences competition. Therefore, you should always analyze the top-ranking sites carefully before writing content.
If you don't do this, you risk targeting keywords that aren't actually low competition. Although there is nothing wrong, you should target those keywords for the medium to long term rather than the short term.
If you need help, get in touch with the best digital marketing company in Kolkata.