As a business owner, you know that having a website is important. But did you know that having a website is one of the most important things you can do for your business? A website is a 24/7 salesperson that can reach potential customers all over the world. It's also a great way to showcase your products and services online and provide information about your company or business.
A good business website also makes a great brand impression. Many of your potential customers wouldn't take your services seriously if you don't own a business website. Lots of business owners fail to grow their business due to the lack of a business website. The majority of customers are present online today to get products or services. Hence, if you are still afraid of investing in a website design for your business, then you will surely miss a huge population of online customers.
You don't need to spend a huge amount for getting a professional website. You can hire a web design company in Kolkata who is offering good service at an affordable price. Hire a website design company in Kolkata that can create a result-driven website!
There are ample website designers in your city who claims to provide you with a business website. No doubt, that they can offer you good website designs. However, the majority of them don't know how to design a creative and influential site that can make money for your business.
You must choose the best web development company in Kolkata that knows all the hooks and crooks of digital marketing very well. A good website maker will ensure that your site performs like a rockstar online to bring great success.
So, let's try to figure out why a website is important for small businesses.
Must Read: 9 Best Reasons Why You Need A Professional Website for Your Business in 2021
15 benefits of a website for small business
1. It Helps To Connect With Potential Customers
People constantly make online queries about products or services. They even search for any specific solution for their problems. Having a business website allows you to meet new customers online. It enables online users to find your business and get all details about your services. Valuable website content and a good user experience are all that you need to draw the attention of online users.
If someone is looking for a product or service and finds yours similar to their need then chances are high that they will end up buying your products. This in return increases your business sales. That is why a website is important for every small business.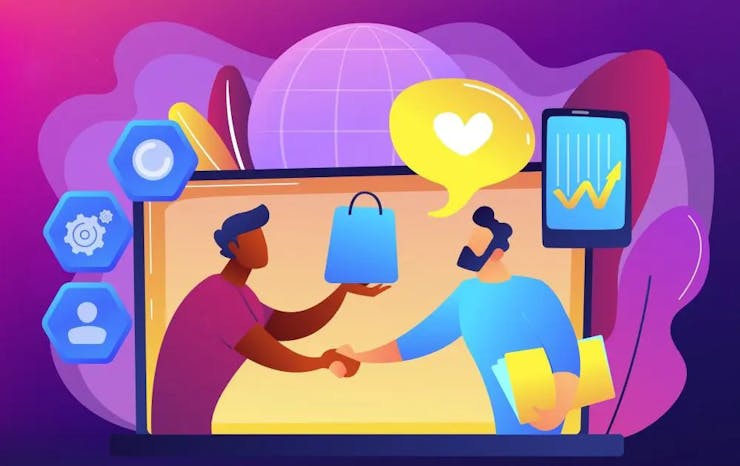 Recommended: Why Good Website Design is Important for Online Business
2. Helps Businesses Market Their Products & Services
The accessibility of your business increases at a great rate if you own a website. We all know that the internet has a huge amount of audiences who are interested in getting better services. So if you own a small business that sells quality products and services then you must quickly jump from the offline to online marketing method.
A website can not only market your products and services to new customers but it can also help build good relationships with your suppliers. You can also keep track of your monthly sales and target audience to improve your service as per the market needs.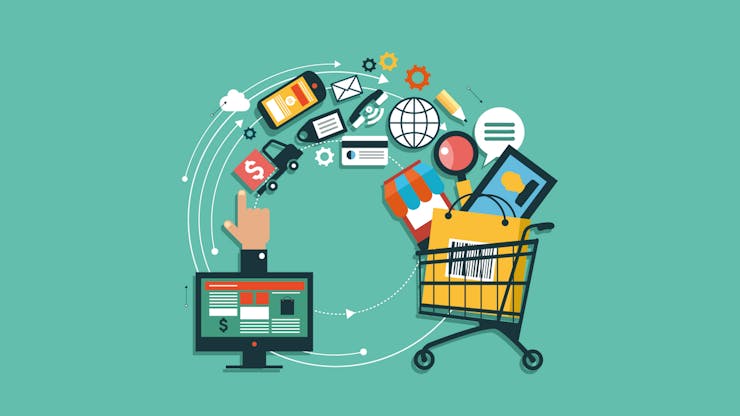 Also Check: 25 Ways to Increase Traffic to Your Website- Proven Methods!
3. It Can Answer Important Questions
Most of the time, customers ask questions regarding your product category, location, or even hours of operation. If you can't provide them with the answer, your customers might feel unhappy and move to your competitors. But again it's true that you are not able to answer their questions all the time. Getting constant calls from customers can also distract you from other important tasks related to your business.
But having a website means you don't need to worry about answering your customers. It can provide all the necessary information about your business and also provides a better user experience. You can post updates and make announcements from time to time on your website to notify your valuable customers. Due to this reason importance of a website has increased exponentially.
4. A Website Can Improve Your Brand Value
Another important reason for having a website is to showcase your brand to potential clients. Believe it or not, you have to admit the fact that people will only choose products that have great brand value.
For example, Amul is a brand name in India's FMCG Industry. This company has made its best efforts to build customer relationships with its unique ideas and catchy slogans.
Similarly, a website that has meaningful content and satisfies users' needs increase the chances of building strong customer relationship. A content-rich website establishes your brand image and set you apart from your competitors.
5. It Can Create The Opportunity To Compete With Larger Brands
Every big or small business is present online to sell its services in this digital era. Having a website is a great way to let people find and use your business over your competitors. The better services and information you can provide to the customers, the more you can distinguish your business from others.
A website gives you a chance to get potential customers from all over the world. It can even help you to get a local customer. Whenever a user performs a local search, google shows the nearby results to that user. Google always shows relevant businesses in the local area that is related to the search. This process is called local search. This is why small business needs a website to compete with the largest brands. You can create a google my business profile to add your business in the local search.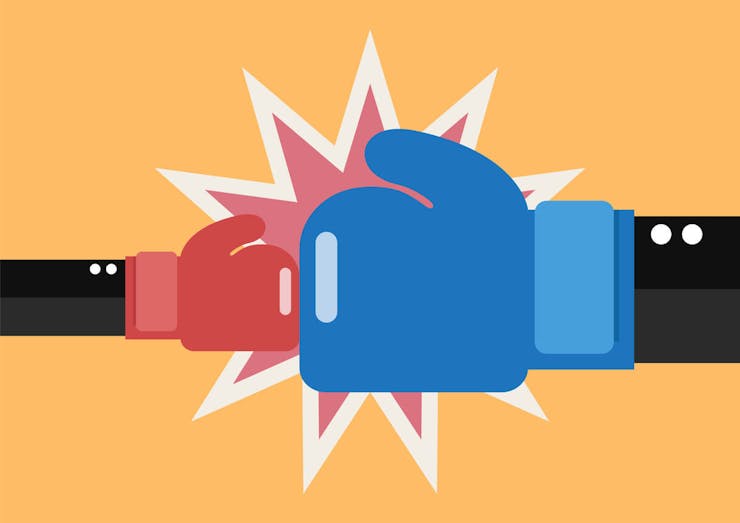 6. Builds Up Your Brand Credibility
A small business owner might feel confused about investing in a website design; because he or she might be not aware of its various advantages. Let's try to explain to you through this point why is a website important for a small business. One of the main reasons to investing a website design is to increase your brand's credibility. You need to understand that many businesses are offering similar products and services to yours. Hence, having an attractive business website allows you to stand out from the crowd and build a strong online presence.
A business website that provides all information about the business increase trustworthiness. A professional website makes your business feel more legitimate. No matter what type of business you are running professional website importance will never become less.
7. You can Easily Target the Local Audience
If you have developed an effective website then there are high chances to rank your website in the local search. From the above points, it is clear how effective is a website for small businesses. Another important reason for having a professional website is to target local customers. If you are running a small business then you might try to get potential customers from a specific area.
Many business owners avoid using a website because they think it is highly expensive and complex to use. But in reality, you can build a website at a cheaper rate by hiring a professional website designer in Kolkata. This way you can get more local customers and increase your brand value. A solid customer base will boost your online sales and annual revenue.
8. A Good Way To Receive Online Queries
Now, this going to be the best reason to tell you the importance of website for a business. When people search online about products and services they can end up buying your product if you have an impressive website. This in return can increase your online sales and generate more leads.
A solid business website with quality content can drive more traffic. Shifting your offline business to online using a professional website is going to be the wisest decision you will ever make. You can start with free giveaways and attractive offers to increase lead generation. The lead generation process simply begins when a website visitor makes an action on your web page. This can include subscribing to the e-tellers or booking an appointment. In short, you can have a positive ROI by using a website.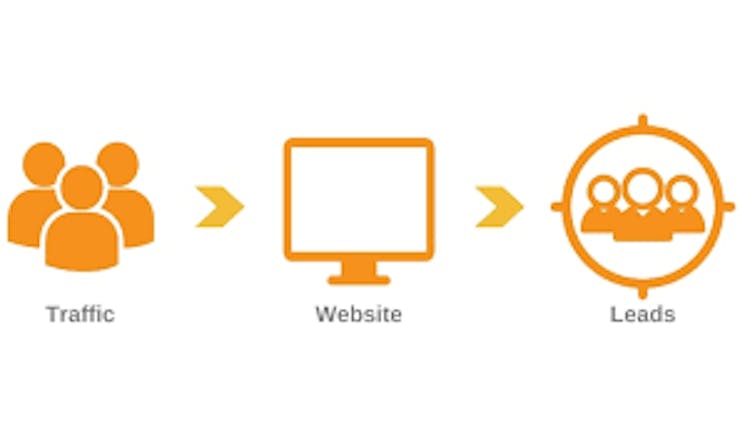 9. It Can Save Your Money Spent On Traditional Marketing
Earlier people used to spend money on paper advertisements to promote their business. There were limited options like promoting business in local newspapers or paying for a TV spot. However, today using an online website you can reach a wider audience at a low cost.
Even if you don't spend money on online business promotion, your business website itself can promote your products worldwide. You can write a quality blog post to aware your customers about your business. You can also post informative videos to bring more potential customers to your site. In this way, you can promote your services at no cost and also provide people an incentive to visit your website.
10. Using A Website Means Business Growth
Every small business owner dreams to expand the business all over the world to get more customers and increase its sales. But in reality, only a few of them succeed to establish themselves as great brand. Although they provide quality products or services, the lack of a business website makes them suffer badly.
As a business owner, you may know that the key to success is growth. And as the internet becomes increasingly important in your lives, it's more important than ever to have a strong online presence. A website can help you grow your business by giving you a professional, polished presence online and helping you reach new customers. You can sell products online and also ship those products to any corner of the world if you have a business website. This way a website benefits for small businesses and helps them grow at a first rate.
11. You Can Expand Your Business Worldwide
As a business owner, you know that expanding your business worldwide is essential to succeed in the world. But how can you do that without the necessary resources? A website can help to bridge that gap by providing you with a global platform to showcase your products and services to the world. If you own a website then you can implement the correct SEO strategy to reach new markets and grow your business exponentially.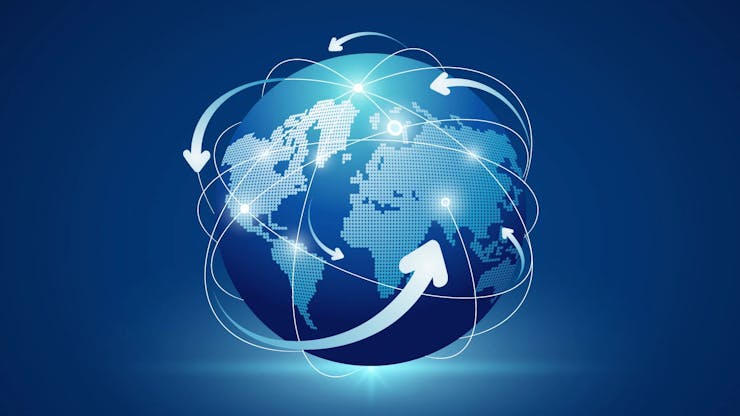 12. Get Maximum Reach With Social Media Marketing
Let's admit the fact that social media plays an important role in the growth of a small business. With more than 3.5 active billion users on different social media platforms, it's important to make a strong online presence. Social media platforms like Facebook, Instagram, and Youtube are very popular for online marketing strategy.
Having an official business website you can expect great returns from these platforms. You can link your website with your social media profiles to the target audience. The best part about social media marketing is you get fruitful results without spending much money. It's a great way to promote your online business to your target audience.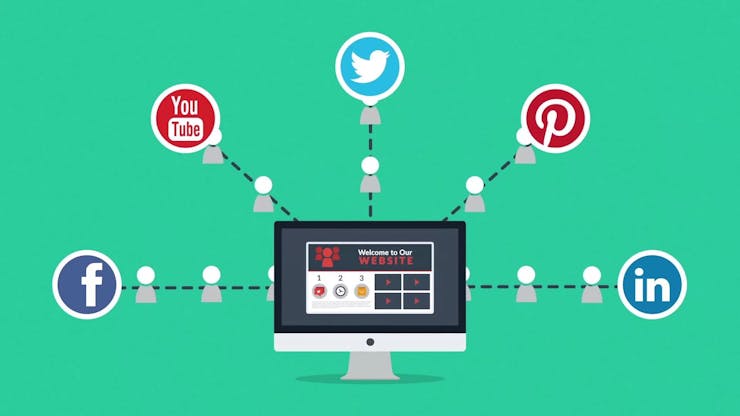 13. Connect With Your Customers Through Email Marketing
Another benefit of using a website is building a strong customer base through email marketing. Email marketing is one of the most effective tools that allow you to build a relationship with your customers. It is a cost-effective manual to promote your business and website altogether. It can promote your brand and tell your story to drive more sales on your website. Many small to big organizations are using these techniques to convey their brand's story.
Your website provides you an opportunity to build an audience list with your service or blog subscriptions. Once they become your subscriber you can notify them about your latest product arrival or business update. According to sources, 87% of marketers are using this effective tool to promote their client's businesses.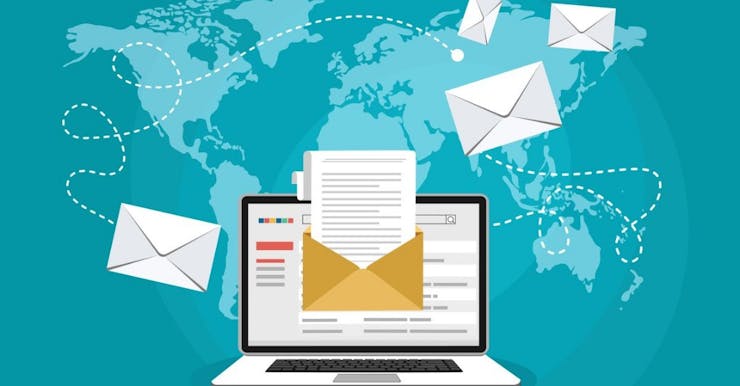 14. Provide Services For 24/7
A website can play a big role in providing better customer service. Since they are accessible 24/7 your customers don't need to wait for operational hours. Your website can educate online users by giving them the information they need. Additionally, a website can provide a convenient way for customers to buy your products or services.
With a well-designed website, your customers can easily find the information they need and also end up making smart purchases. Whether you are running an e-commerce store or a service-oriented business you will need a website to sell services.
15. Build A Strong Online Community
If you are running a small business, you will know that having a strong online presence is key to success. But how can you make sure that your website is doing its part to help your business grow? Creating a vibrant online community can help you connect with customers in a whole new way.
It can help you build relationships that will benefit your business in the long run. If you have a blog section on your website then you can enable the comment section for your website users. This will let them ask questions related to your products and they can engage in active discussion with each other.
Conclusion
We, web designer in kolkata hope that from the above-mentioned point it is clear to you why a website is important for small business. A website serves as the face of a small business, offering information about its goods and services to potential customers. Small businesses without a website are at a disadvantage. Because potential customers are more likely to use the internet to find the goods and services they need. A website can help a small business to reach a wider audience, as well as build trust and credibility. So, what are you waiting for? Consult a professional website maker and start promoting your business online.