Despite putting dedication into your content, not getting the desired ranking on Google? It's possible that you are not focusing on all types of SEO. 
While talking about the importance of SEO, we, the best SEO services Kolkata, always consider both on-page SEO and off page SEO.  
So, do your SEO checklist or SEO guide include off page SEO strategy?
Many people think link-building off-page SEO is the only thing to do here. But it is not true! There are many types of off page SEO and not only about links. 
It's more complicated than that. Off-page search signals include brand mentions, citations, etc. 
(P.S: Don't think you're doing all wrong till now! Backlinks are also among off-page SEO ranking factors)
Every blogger and content marketer starts with on-page SEO.
But, don't stop there. Because major things that matter to Google occur outside of your website.
The amount of effort you spend on off-page SEO strategy will vary depending on your marketing objectives. Many website owners spend 30% of their effort on off-page issues and 70% on-page ones. Those percentages are flipped for other websites.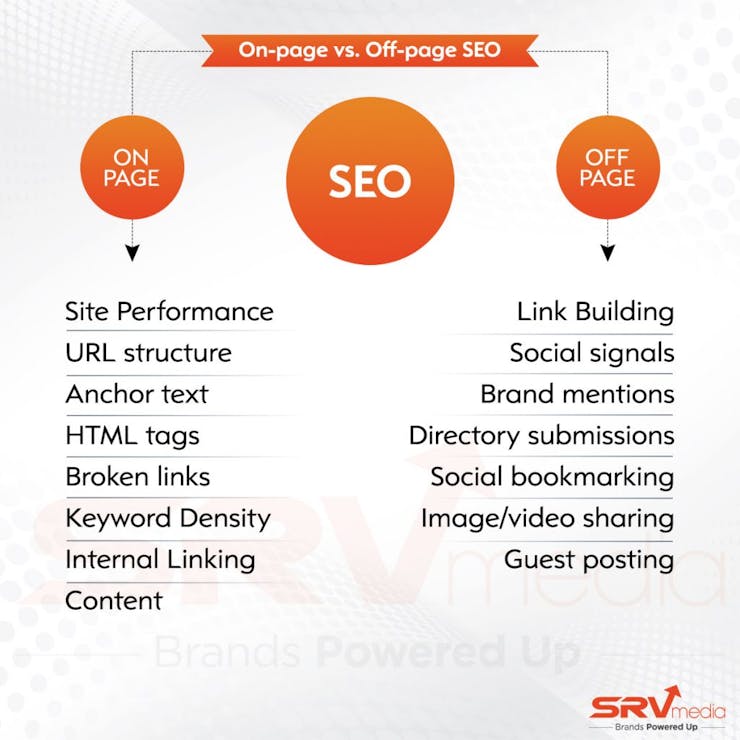 Off page SEO shows Google how other people perceive your website. If you have a lot of excellent links, search engines will believe you have fantastic content consumers appreciate.
Excited to know what is off page SEO? We seo experts kolkata will guide you through the off page SEO strategy, including types of off page SEO. Learn how to do off page SEO by analyzing different off page SEO examples.
As you will go through this off page SEO guide, you will understand why off page SEO is important.
Our SEO expert in Kolkata consider it the most crucial aspect of a good SEO plan being leading digital marketing services in Kolkata. So, we include all off page SEO ranking factors in our off site SEO services.  
In this off page SEO guide, we'll look at:
Why off page SEO is important
Link building off page SEO
Other off page SEO types that aren't connected to links
How to do off page SEO with tried-and-proven techniques
Check that your off-page SEO works effectively
Read This : Detailed SEO Explanation- Everything You Need to Know for SEO Strategy!
What Is Off-Page SEO and How Does It Work?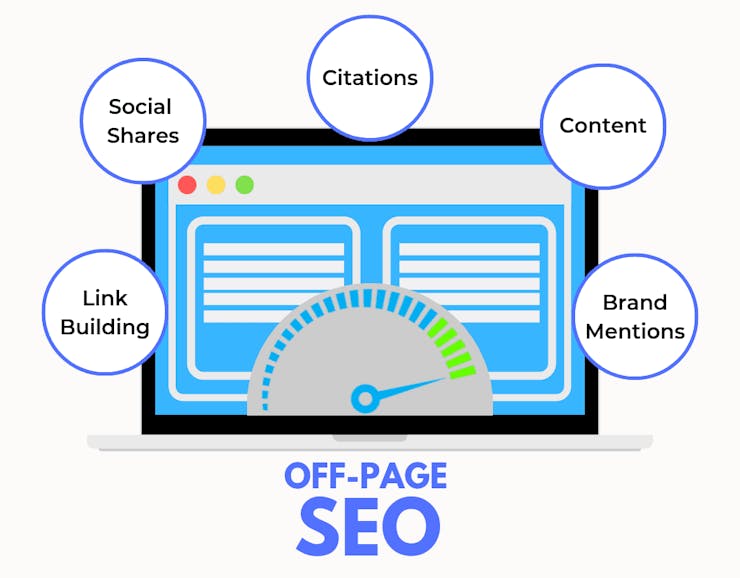 In brief, off-page SEO refers to any SEO activities that occur outside of your own website. It doesn't include making modifications or posting material on your own site.
SEO link building is often regarded to be the most important off-page SEO approach. But there are plenty more off-page SEO methods to use for ranking high.
A comprehensive off page SEO plan includes branding, marketing, social media, and other SEO methods.
These signals are trust and relevancy indicators to both search engines and people. Also, determine the authority of your site.
Implementing this off page SEO strategy will surely rank you high. But Google often causes the use of technical SEO. 
Let's look at these three main types of SEO tactics in further detail and highlight the distinctions.
Different Types Of SEO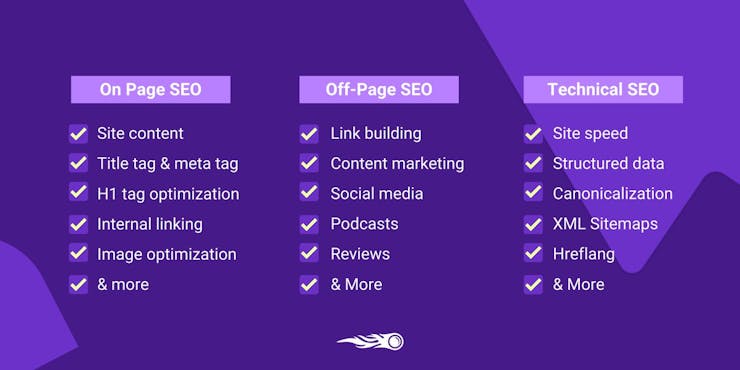 We will simply compare On-Page SEO vs. Off-Page SEO vs. Technical SEO
On page SEO strategies aid search engines in better understanding and ranking your content and website. It includes everything from outstanding content to optimizing title, meta tags, and headings. Also, internal linking, image optimization, and more are included. You have complete control over these actions. But all aspects of off page SEO do have this scenario.
We have already seen what is off page SEO. These efforts take place outside of your website. It includes SEO link building, content marketing, social networking, establishing local citations, and more.
Technical SEO is the aspect of your website that have a direct influence on how search engines index and crawl it. Some people claim that this is an example of on-page SEO. It includes things like site speed optimization, structured data, navigation, etc.
Note: There are a few off-page elements over which you have total control (e.g., Google My Business).
Why Off Page SEO Is Important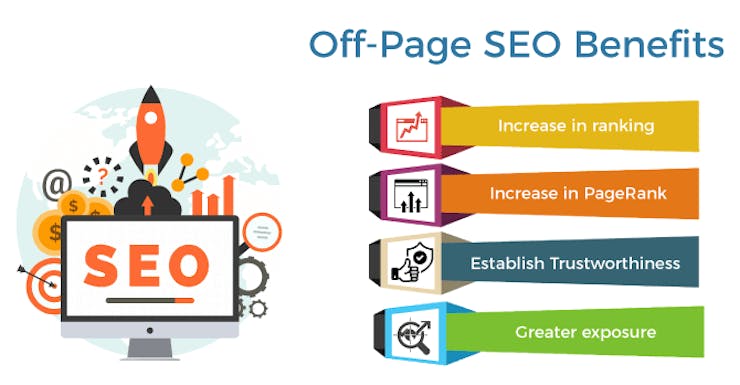 When ranking websites, Google considers a variety of off page SEO ranking factors. 
As a result, ranking just based on your content is difficult.
You will struggle to rank for competitive search queries without off-page SEO.
Off page SEO is the process of increasing your site's authority. Without that, your site can not outrank others with more authority. 
In most cases, material from higher-authority websites ranks higher than lower-authority sites.
Links are the most significant off-page indicator and one of Google's top three ranking criteria. So, your off page SEO strategy should incorporate link development to get the desired results.
As now you know what is off page SEO and why off page SEO is important, let's go through link building off page SEO tactics. Then other off page SEO types. They will help you achieve high rankings and also develop your brand.
Off-Page Considerations Relating To Links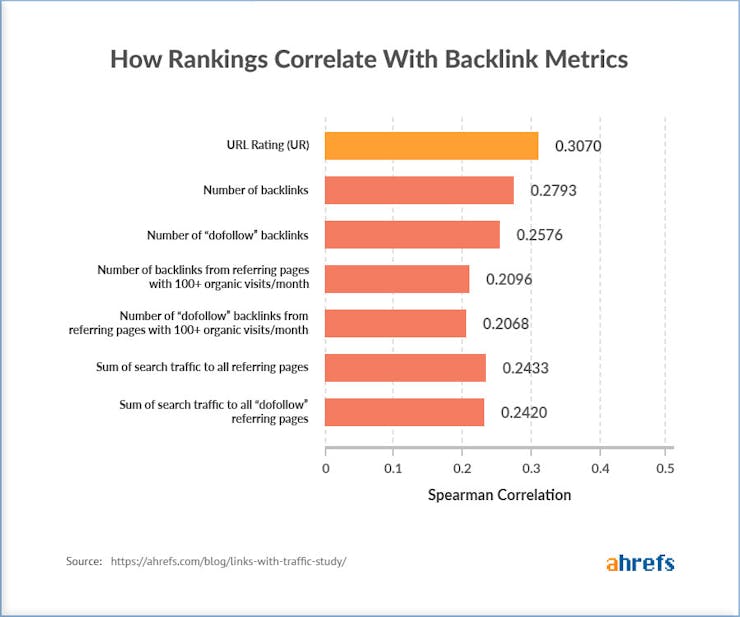 Backlinks are among the most important aspects of off-page SEO.
Let's take a look at the Importance of Backlinks in SEO that will help you .
Google uses the PageRank algorithm that considers the amount and quality of links referring to a website. Some SEO experts consider PageRank to be an out-of-date idea. But Google acknowledged it is still a ranking component last year.
That's why there's such a strong association between the number of referring domains connecting to a web page and its ranks. It leads us to our list of off page SEO ranking factors related to backlinks:
1. The Number Of Domains That Relate To You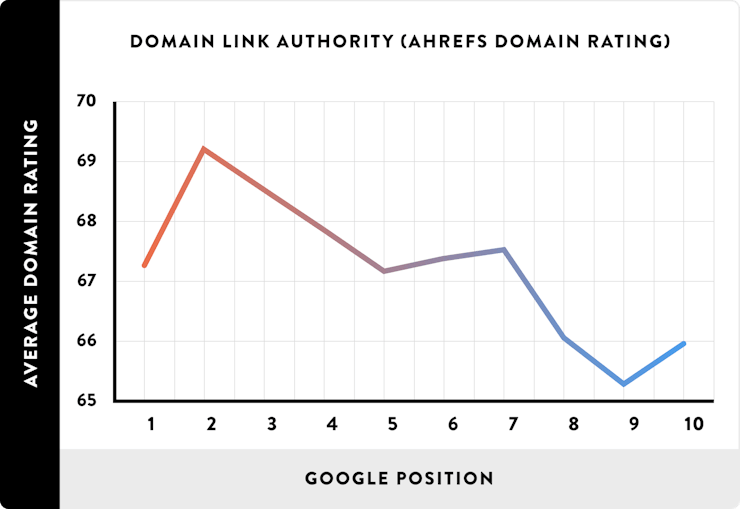 More connections from unique websites not only offer greater ranks but also more organic search traffic.
However, the goal isn't to increase the number of backlinks on your website. Create more backlinks to the pages you want to rank in search engines.
2. The Authority Of The Link
All links are not equal. It's all about the quality.
If the linked page's authority is high, it will transfer that authority with the backlinks. A link from a high-authority page is more valuable than other websites. 
3. Do Follow And No Follow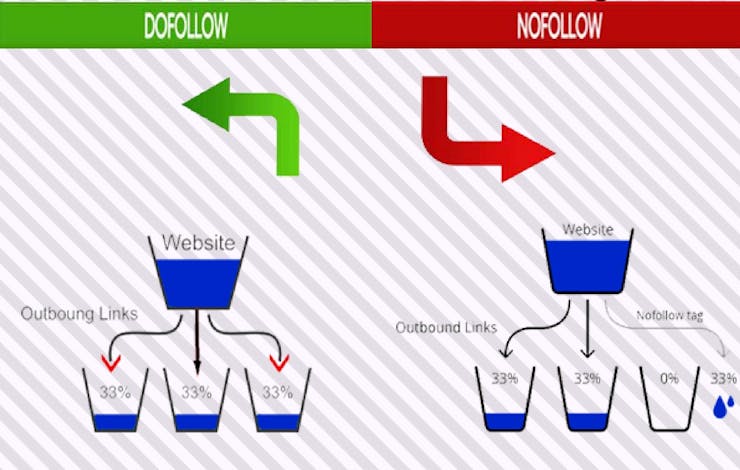 Because links with a rel="nofollow" tag don't pass PageRank, it's important to have dofollow connections.
So, when creating or seeking connections from a certain website, check if their outbound links are being followed.
For that, install the nofollow Chrome extension, which emphasizes nofollow links on the page.
Also, nofollowed links are still valuable. They may increase referral traffic, which boosts SEO indirectly. 
4. Use Of Anchor Text
The clickable words used to connect one page to another are referred to as anchor text.
Backlinks with anchor text related to the theme of that web page impact rankings.
But you can't alter the anchors of the links you gain if you use white-hat ways for linking. The only exception is guest blogging.
So, rather than stuffing keywords in the anchor text, do it in natural and meaningful ways. If your content is about x, link to it using anchor text relevant to x.
5. Relevance
Backlinks are like votes. When a website links to you, it is endorsing the quality of your material or service. 
But, it is also important to consider the relevancy of the connected website and web page.
Let's understand this using an example:
Assume you belong to a clothing niche. So, a link from a fashion blog carries more weight than a link from a cooking site.
6. Traffic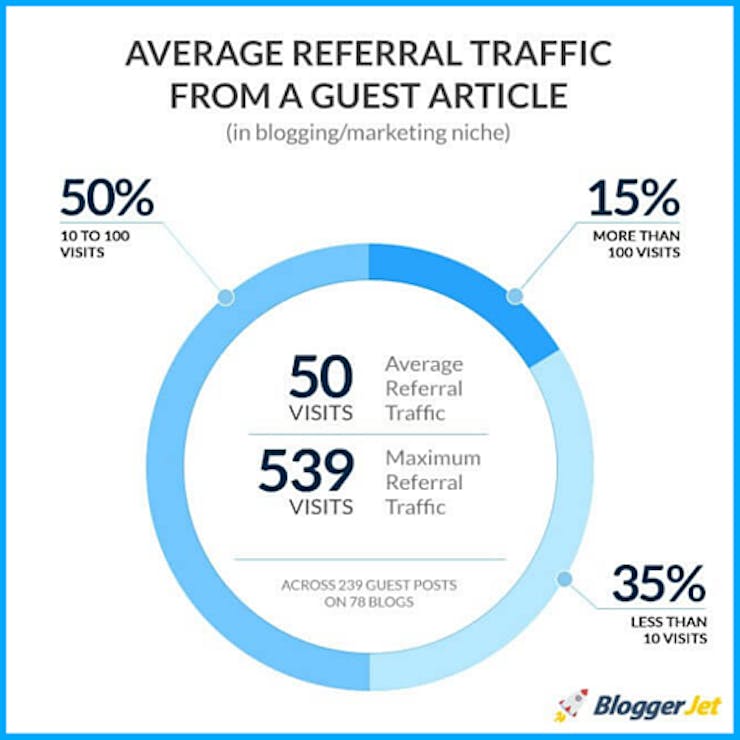 In a survey of the top ten ranks for 44,589 non-branded keywords, there is a strong link between the top-ranking sites and the total amount of organic traffic they sent to their referring links. 
So, it's proved that backlinks from sites with high organic traffic have more weight than pages with low or no organic traffic.
But, there's no proof that links from pages with little, or no traffic are useless. Therefore, continue to connect to relevant sites with some amount of "authority."
DO YOU KNOW WHY LINKS ARE STILL A RATING FACTOR?
The reason for this is simple: they are difficult to manipulate.
While there are some methods for getting backlinks (such as purchasing them), gaining high-quality links is often tough. 
Off Page SEO Types That Aren't Connected To Links
If you're a local company looking to rank locally, this section is very important. Many of the characteristics listed below are unique to local SEO.
For a deeper understanding, you can go through our complete local SEO guide. 
1. NAP Citations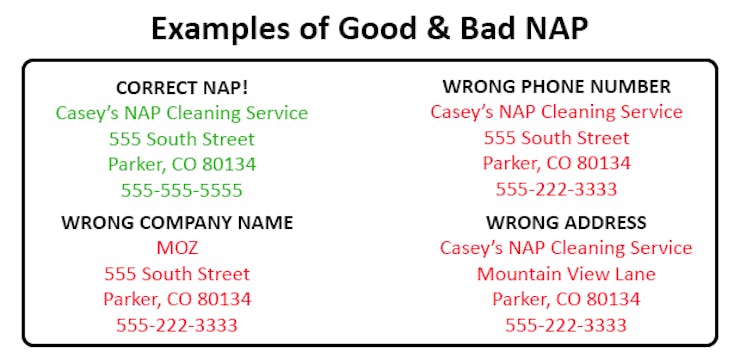 NAP citations are internet references to your company. It is built with your company's name, address, and phone number.
Citation signals are among the top local off page SEO ranking factors, according to Moz.
So, it is vital to rank locally, whether in Google's 3 pack or standard organic search results.
Use specific citation search tools like Whitespark to check yours.
Your NAP information should be consistent across citations. This enables Google to link those citations as part of your web profile.
2. Mentions Of The Brand
Brand mentions are connected or unconnected.
Linked mentions boost SEO because they can be clicked on. So, it results in greater referral traffic. But do normal brand mentions without a link have value?
Yes, it has! Google mentioned that they have a system to count linkless brand mentions in their ranking algorithm.
So, since brand mentions are important among off page SEO types, how can you generate more of them?
Tip to get brand mentions:
Take part in podcasts as a guest.
Use tools like Google Alerts for checking rival mentions.
3. Google My Business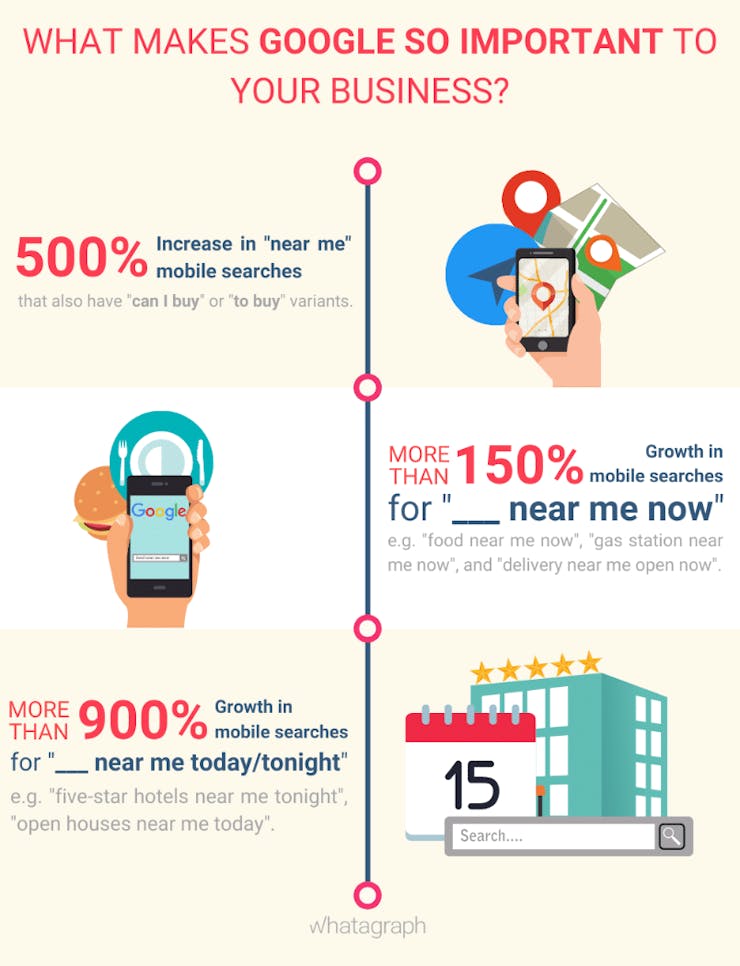 Google Business allows you to create a free business profile for boosting local SEO.
So, your profile may appear in Google's 3 pack results at the top of the SERP for local searches.
However, claiming your GMB profile isn't sufficient.
You need to follow Google My Business guidelines to optimize your profile.
Therefore, claiming and optimizing your business profile is the most important component of your local SEO guide. Also, include it in your off page SEO strategy to rank for searches with local intent.
Must Read : Google My Business Complete Guide
4. Reviews
Review signals are the third most significant component in Google's 3 pack results. Also, the fifth most important factor in normal local organic search.
You will rank high in the 3 pack if you have favourable and legitimate reviews on your Google Business page. Negative feedback has the exact opposite impact. But try to handle them with ease.
5. Use Of Social Media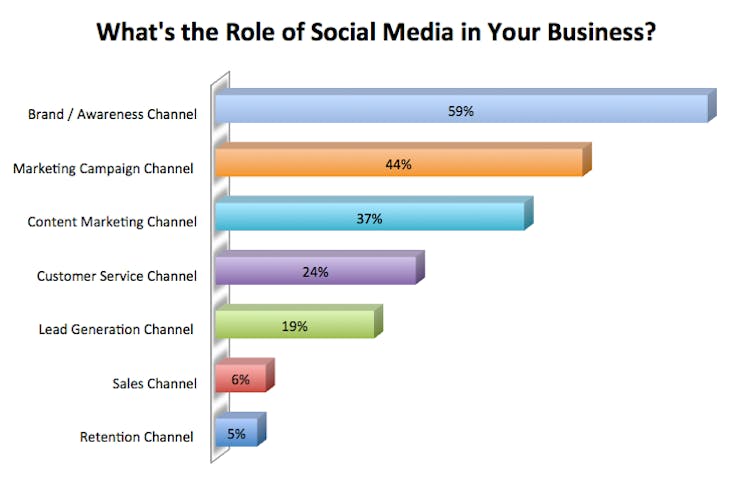 According to Google, social signals are not a part of SEO rankings.
Some individuals think there is a link between ranks and social shares. However, Google is correct here.
The fundamental reason is that social signals are simple to manipulate. On Fiverr, you can purchase thousands of social shares for a few bucks. So, things that are simple to alter are not counted as solid ranking criteria.
However, real social sharing has an indirect impact on rankings. Why? Because real social shares increase the number of people who see your material. That results in more links, mentions, and all the other off-page SEO elements.
Effective Techniques For Off-Page SEO 
Let's look at how to do off page SEO and some effective off page SEO techniques to expand your brand and organic search traffic:
1. Link Building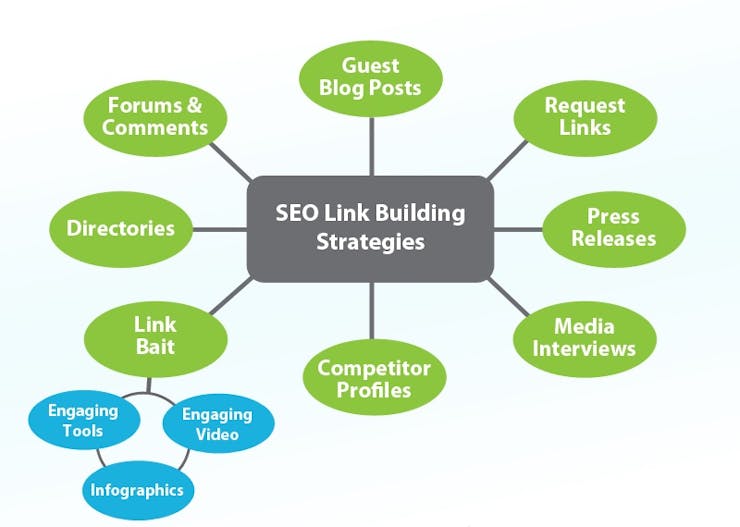 Because of the importance of links in Google's algorithm, link building should be the foundation of your off-page SEO plan. However, determine your approach to link development.
There are different kinds of links based on how they were gained. Natural links, manually constructed links, and self-created links are the three basic categories of links. 
Natural links: It is generated by the editing process and does not need any additional efforts from the page owner. A natural link example may be a professional content writer putting a link to a post. That points to his favourite writing tools.
Manually constructed links: They result from intentional link-building efforts. Getting bloggers to connect to your website or encouraging influencers to spread your material (Influencer marketing) are examples of this.
Self-created links: Adding a link in an online directory, forum, blog comment, or press release is included in this category. Some practices of this link-building are considered black hat SEO by search engines. So proceed with caution.
One of the primary objectives of off page SEO is to increase your company's authority. Links from authoritative websites establish your own site as a leader. They are a vote of confidence from one site to another.
Therefore, the target of your link building should be to get high-quality connections from authoritative websites. It's difficult to get authority sites to link to another. However, with the appropriate outlook, it is quite achievable.
Quality should always take precedence over quantity. It's critical to comprehend the link gap between your site and your rivals.
2. Brand Building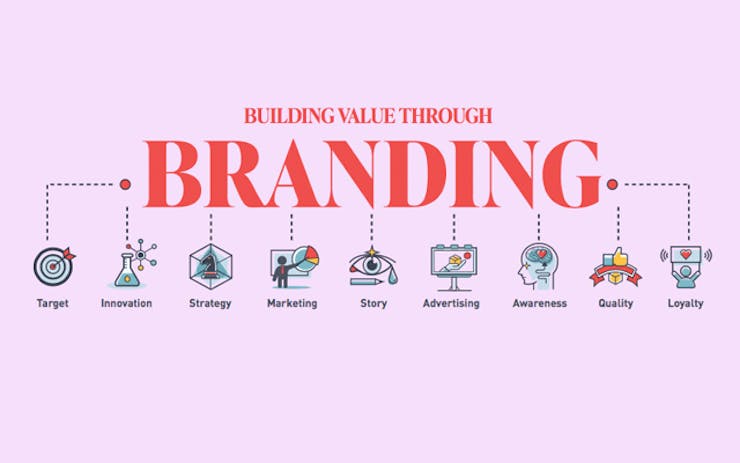 Everyone now knows that Google favours brands.
Therefore, brand-building efforts should be an important aspect of your off page SEO strategy. It also contributes to increasing your online authority.
But, how does brand development tie into your SEO techniques? What are the main performance metrics?
More brand searches are powerful evidence that you are establishing your brand. Searches for your brand name, items, or domain name are branded searches. Brand SERPs are another reason to concentrate on brand-building initiatives.
What are brand SERPs? When anyone searches about your brand name, these are the results that emerge.
Branding searches build your trustworthiness, so it has become such an essential off page SEO approach. When you develop a brand, you'll organically get links and mentions. 
3. Content Marketing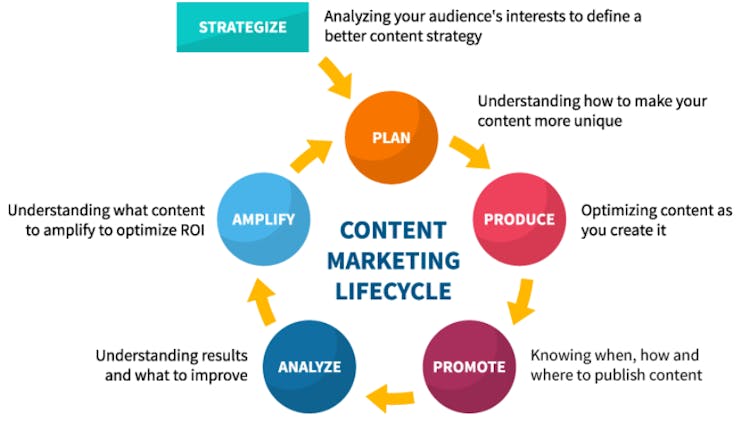 Some people view content marketing as only an on-page SEO strategy. It is the development and distribution of material on your website.
But while working as seo company kolkata, we realized, content marketing encompasses both on page and off page SEO strategies. 
Developing and publishing excellent material on your website and other platforms is content marketing.
If you create a guest post, that also counts as you are engaging with content. Or publish an infographic that is linked to a prestigious website. That content marketing is all about.
The attractiveness of content marketing as a strategy is that it allows you to concentrate on off-page aspects by creating fantastic, quality pieces. And this usually stems from the endorsement of the content you're producing. Put out amazing, engaging assets that people want to share and link to.
The following are some common content marketing methods that may help you develop off-page signals:
Surveys, studies, and research articles 
Content marketing accounts for a large portion of the importance of SEO. It is connected with SEO link building, social media, and public relations. Additionally, it contributes to the growth of your brand.
Simply said, if you have a fantastic piece of content, let others know about it. Identify hot subjects that are gaining popularity online. Use the most suitable platform for your industry to promote your content.
4. Guest Posting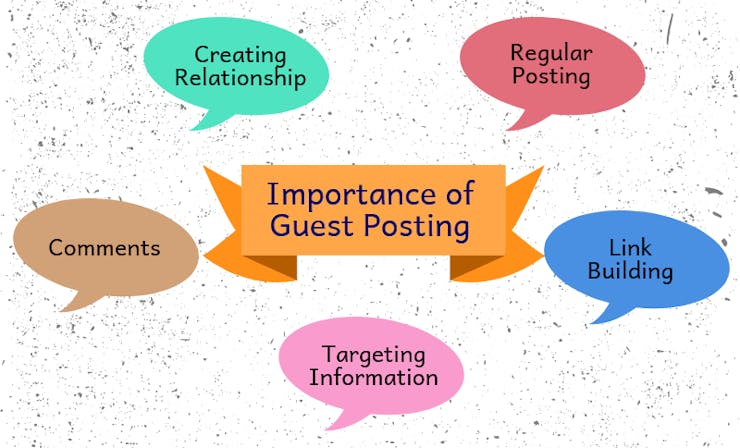 When done correctly, guest blogging may add much more value to your marketing plan than just building links. This is like contributing to someone else's website as a guest writer and providing value and knowledge to their readers.
There's no doubt that it's among the most popular link-building strategies. A survey of 850 SEO experts titled it the most successful method.
5. Podcasts
Podcasts are really trendy right now, and they're just becoming more prominent. In fact, 44% of people have listened to a podcast at least once.
They are significant. So, if you do not include them in your marketing approach, you may lose out on golden chances. 
Want to know the advantages? Read below:
Most companies are still not into podcasts as part of their marketing plan. It means it's a terrific method to get a competitive edge.
They're a must-grab opportunity to connect with new people, share your knowledge, and become popular on search engines other than Google.
Check That Your Off Page SEO Works Effectively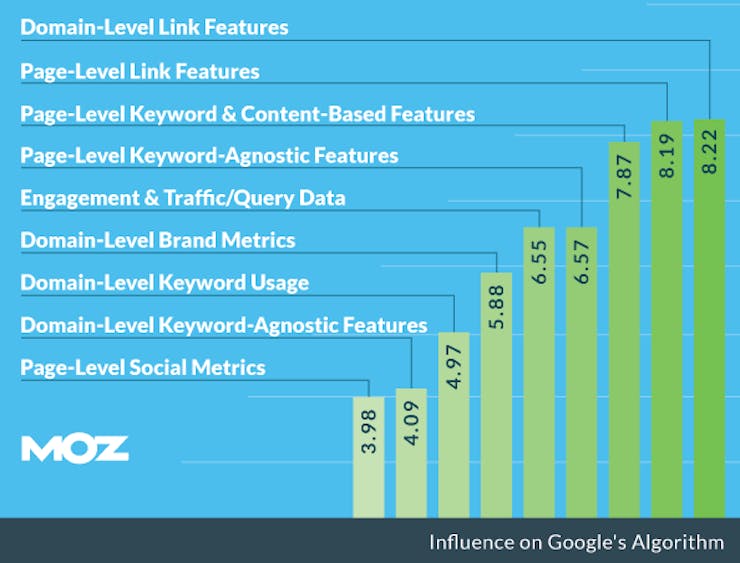 Off page SEO ranking factors will continue to be crucial in 2022. So, it's essential to understand what is off page SEO and why off page SEO is important to implement it properly.
It has developed from a primary emphasis on producing signals that affect ranking criteria. And now include a focus on optimizing, developing content, and ranking on search engines.
We as best seo company in kolkata always add off site SEO services as a component of our overall digital marketing services in Kolkata. Thus, firms can see steady growth in an increasingly competitive industry.
Because many off page aspects aren't within your control, it may seem to be more difficult than on-page SEO. But that's the goal! The more difficult it is to get something, the more trustworthy it is as a ranking factor.
Think about your brand first. So, you can approach off page SEO strategy in the appropriate manner to get the results. And it will actually benefit your business' online visibility.