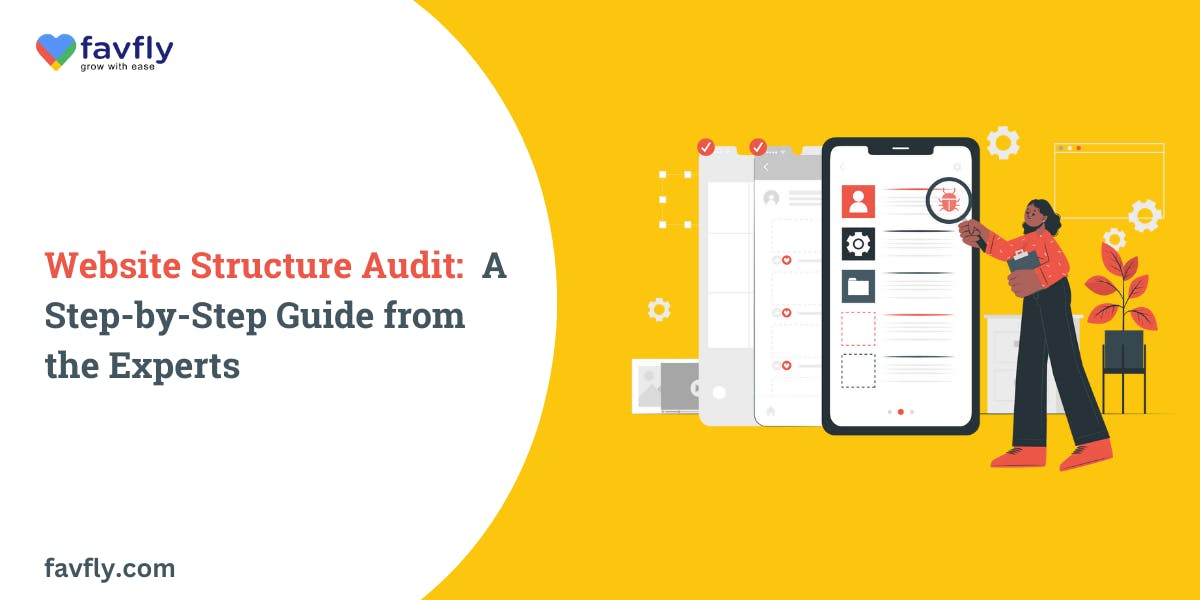 What Is Website Structure Audit?
To know how to run a website structure audit, you need to learn about what is it first. Audit of website gives ways to improve the functionality of a website.
In this digital era of technological brilliance, maintaining a good and structured website is a must if you have an online business or you to create your name in the field of digital marketing.
Conducting a website audit is very important to understand how your website is, how much content optimization it needs, or if your website is SEO optimized. A website structure audit makes a website capable of providing a good user experience that can turn your website into a competitive one.
As the best SEO company in Kolkata and an SEO expert in Kolkata, we will share with you the importance of website audits and everything you need to know about it.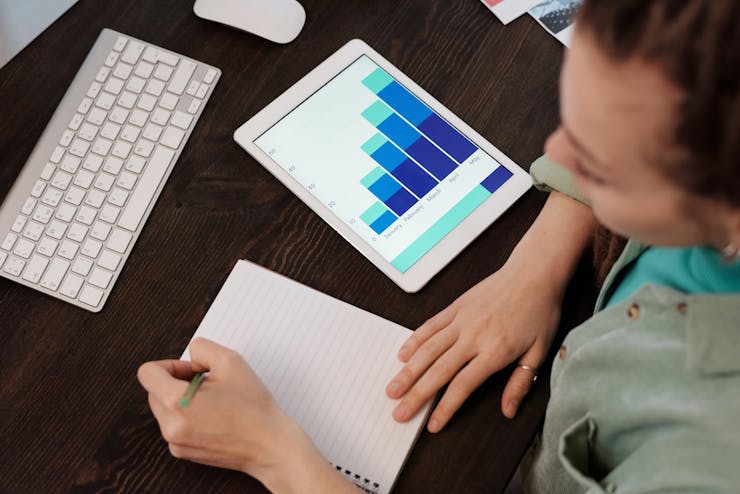 Recommended: How to Conduct A Competitor Analysis for SEO: Step-by-Step Guide
Why Is Website Structure Audit Important?
A structured website not only means grabbing the attention of more visitors. Even if your website is good enough to turn on more visitors if they do not commit to a prolonged stay on your website, then what's the benefit of it?
A clear and better website structure analysis claims to provide a better path to user navigation. The users can explore your website content and can engage for a longer time.
As a company of SEO services Kolkata, we must tell you that improving your website by running a website audit should be your priority to take your business to new heights of recognition and importance.
Now that you know what is website audit, let us take you into a few of the benefits of a website audit.
What Are The Benefits Of Website Structure Audit?
Before you hop into the steps of how to run a website audit, you must first understand why your website needs an audit or check. Read about these amazing benefits that you can get through a website audit.
1) Check Competitor's Website And Stay In The Competition
If you are looking for ways to improve your website and increase traffic. Then improving your website's SEO must be in the website auditing checklist.
You can understand why an SEO audit is important when you see the difference between your and your competitor's website. Have you ever thought about what makes your competitor's website grab more attention than yours? Well, the reason can be in-depth research of keywords and implementing them into a website's content.
You can run a website structure audit check on your competitor's website, to understand their different and unique tactics to gain more traffic. So, that you can apply these tactics and strategies to improve your website SEO content.
2) Improve Audit Website For SEO
There are a variety of tools to identify any inferior implementation of SEO opportunities on your website. A mismatched and poor SEO often results in making a website rank less in the search engine. For this reason, it is very important to pay attention to the SEO content of your website like that of the SEO keywords, anchor text linking, and more.
You can try improving your website audit SEO, by running an audit of your website with the help of any free SEO audit tool. This keeps your website updated and organized.
3) Conversion Rate Optimization
Another reason why an SEO audit is important is that it helps in maintaining the effectiveness of your website through conversion rate. Conversion rate or lead generation helps in turning website visitors into potential customers which can help you achieve the goal set for your website.
To optimize the conversion rate you can add call-to-action (CTAs) in your website that are well-researched, compelling, and eye-catchy to the visitors. The use of pleasing language like that "Start Today", and "Sign Up Today" can help you achieve customers by attracting them to do desired action on the website.
The benefit of conversion rate optimization also helps in building a trustable relationship between you and your customer, helps in optimizing the landing pages, and makes the website user experience smooth.
In other words, you can boost the productivity of your website through a conversion rate that you overlooked or did not pay much attention to before.
4) Robust Website Production
A complete website audit can help you achieve the larger picture of an online business as it takes care of the performance of the website as well. A website structure audit helps in identifying lags or loopholes in the website that needs immediate optimization like that of the content and technical part of the website.
It can help you to know how your website is to your online visitors, how much friendly your website is in the search engine to reach the highest growth, and how users can reach the content they are looking for in your website. Eliminating technical difficulties can lead to prompt robustness of your website performance.
5) Identification Of Low Traffic Caused By Issues
The SEO audit checklist is a must to identify issues that are killing your website efficiency by diversion of traffic. You can lose potential customers or website traffic due to various reasons like spasmodic links, hidden content, and longer time to load content pages are a few of the problems that can kill your website.
A website audit gives you a total insight into the problems and can help you recover your website efficiency by removing technical and content problems. You can see how better your website performs and you can generate more traffics after rectifying problems alerted by the website audit.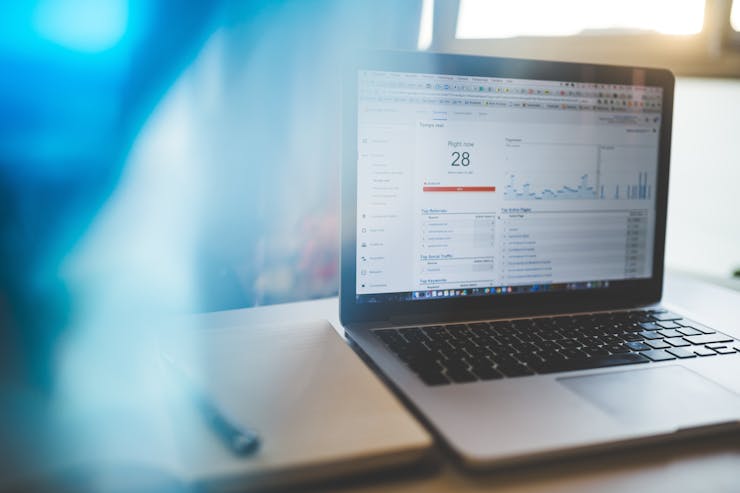 What Are The Things Needed To Prepare Website Audit?
Do you know running a website structure audit is not enough? Yes, that is correct. If you run a website audit without having thought about the objectives that you need to meet, then your website structure audit report will not be fruitful enough.
There are a few things that you need to keep in your mind before running a website audit. Let us give you a proper explanation of the things that you need while preparing a website audit.
1) Optimize Goals For Your Website
There must be certain goals and objectives in your mind that you want to achieve in your audit report. To get effective progress in your website optimization you need to first set the goals that you want to achieve through your website report.
The goals can be anything like building a better website surface for traffics or looking into the SEO content part to boost views on your website content.
Streamlining your goals and objectives can help you get definite results in the core area of the problem that you need to work on.
2) Assemble Important Data
Gathering data on your website's performance, the behavior of users, and how the website is ranking in the search engine can save up a lot of time and can help in targeting potential website audits for better assessment.
The data is also necessary to compare what is there on the website and what needs to be done on the website after the audit result.
3) Understanding User Action
Understanding the pattern of how users behave on your website is necessary to understand what the customer's needs are, or what they look for in your website.
Creating in-depth research on user action will lead to a more successful audience-centric website report that can attract more traffic and is beneficial for the growth of your website.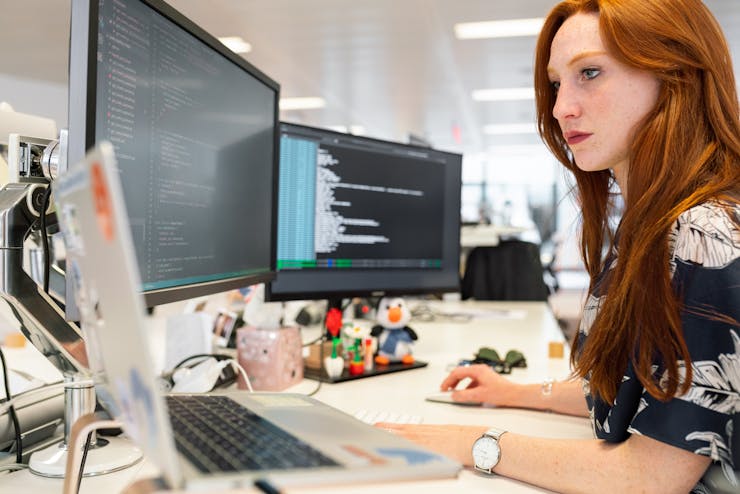 Read Also: The Ultimate Guide to On Page SEO - What It Is and How to Do It
What Are The Effective Tools For Website Structure Audit?
Now that you know what is website audit, the next important step involving a fruitful website audit is knowing the right website audit tools that can make your work easier.
Though there is various free site audit tool to do the work you need to choose the best free website audit tools perfect for your website. Some of the website audit tools are given below.
Google Analytics
If you have a strong online presence then there are fewer chances of you never hearing about Google Analytics.
It is one of the best and most credible website audit tools that strengthen conversion rate, decreases page loading time, tracks campaigning of a website, and estimates traffic to your website. Isn't that much work done by a single tool?
Semrush
Semrush is a giant all-in-one SEO tool for website optimization. It helps in providing a detailed survey of how a website performs by utilizing unique keywords to benefit the content of your website.
Ahrefs SEO Audit Tool
Another famous website audit tool is Ahrefs which inspects the quality of your website content and suggests incorporating SEO keywords that can help you to rank in the search engine.
It is also beneficial for you to find error areas through the help of this SEO tool to see the difference between your website performance and your competitor's website performance.
There are various other free and well-versed website audit tools like Lumar, Found, Google Webmaster, Moz Pro, and a lot more that can help you achieve the goal you want within a limited time.
How to Conduct Website Structure Audit Step-by-Step?
There are a few steps involved in website audit online that you need to follow to run a website audit.
1) Analyze Your Website URL Through A Website Audit Tool
Having a good website URL plays a vital role in gathering visitors more often on your website and ranking in search engines.
The first step to conducting a website audit involves selecting a website tool to run your website URL on it to understand how your site is performing on the software. You will also get recommendations and ideas about improving the website.
2) Assessing The Structure Of Menu Navigation On Your Website
If you are noticing that visitors are investing lesser time on your website then you need to conduct an audit search for your website. The reason behind this can be the complex navigation method of the website.
Complex and difficult navigation can drive customers away from your website if they find that moving from one page to the other is puzzling to them. They will tend to leave your website and look for easier alternatives.
For this reason, you have to make your website easy to use and smooth so that traffic can understand how they can move from one section to the other on your website.
3) Look For Technical Errors
Technical errors in SEO, performance of the website, and security can impact the online business of your website and can make you run into huge losses.
If you see web visitors leaving carts more often than actually ordering from your site, you can opt for a website audit to understand which areas in your website need more work and support.
An error-free website can not only draw more traffic but can also turn these visitors into loyal customers who will help you to boost your website in the search engine.
4) Pay Attention To SEO Problems
Do you know how much SEO can impact making or breaking your website? If you don't then stop everything and read on to know how.
SEO problems in a website can stop the visible growth of the website from ranking in the search engine. While improving SEO problems can give a jump to the visitor's rate that you can analyze.
Improving small SEO problems can make a huge impact. You can try giving a search-cordial meta description, researching alt text on pictures, and incorporating keywords inside the content of the website to make your website rank among the top in search engines.
5) Inspect internal Linking
Internal linking also plays an integral role in shaping your website. Internal linking within the content of the website can draw the attention of more visitors who did not visit your other pages.
When they click on an internal link within a website, the traffic gets redirected to another page of the website which results in increased views and gathering attention from the visitors. This is how you can develop a strong website presence.
6) Analyze Site Design And Architecture
While performing a website audit check, you also need to focus on the UX and design of your website and see which part of the website is attracting more attention and why.
Thus, install techniques and plans to make the entire website a good one so that it can meet up top the criteria of the search engine.
7) Build A Website Favorable For Mobile
Another crucial thing in your website after a website audit run is to ensure that your website can respond to mobile interaction.
As mobile usage is raising each day, you need to make a website that can run well on a mobile phone. Plan by eliminating issues to make your website loading time less on mobile.
8) Remove Duplicate Content
Duplicate content on a website harms the credibility of a website in the search engine and can also put your website through a thorough inspection by the search engine to know if the content is genuine or not with loads of penalties.
9) Improve Site Indexing
To ensure the largest visibility, you need to check in your website audit report if your website content can be crawled up and indexed by the search engine or not.
10) Use The Loopholes Found In The Website Audit Report
Finally, when you are done taking care of everything to make your website stand out. You need to pay attention to the details of the website audit report to know which areas need improvement and work to make it a full-fledged website ready to rank in search engines.
You can make an audit report using any of the free audit tools online as mentioned above. You can also use tools that need the least technical knowledge if you are not new in this field.
Remember, your audit report should reflect all the important aspect and loops in your website that needs redesigning. You must work following the audit report to give tough competition to your competitors.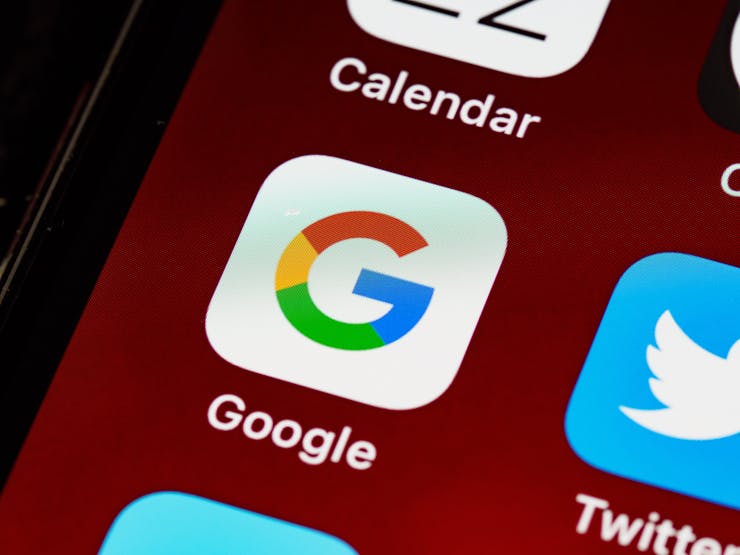 Read More: 10 Tips to Increase Your Google Business Profile Ranking in 2023
Types Of Website Structure Audit
1) Competitive Audit For Website
A competitive website audit tracks down the competitor's strategies in the market. This type of audit helps you to see what new tools and resources are your competitors using that you are not.
It also gives a clear insight to compare between you and your competitor's brand, helping you to see what's missing in your website that your competitors have approached. This is a very positive audit type to turn over your website into a successful one.
2) SEO Link For Website Audit
The SEO link audit for a website can save your website from threats and missing opportunities in the backlink profile.
It identifies toxic links that are harming the website's rank in the search engine. It also helps you from heavy penalties by the search engine. Search engine pushes a website for penalties if it finds any unnatural, manipulative, or toxic link in any website that does not adhere to the guidelines of the search engine.
Here, the SEO audit comes to the rescue as it saves the website from toxic or spammy links so that you can rank higher without going through any penalties.
3) Audit To Optimize Lead Generation Of A Website
A website structure audit is another helpful way to disclose how the conversion issues are taking place on a website. It gives you a detailed study of how traffic is increasing or decreasing on a website and what is the source of the traffic.
Tools like Google Analytics are a good one to identify any conversion rate problem in a website.
4) Social Media Website Audit
This might be new to you but social media plays a huge part in making a business successful, so it is with websites.
A social media audit helps in identifying the missing potential departments that need work.
First, you need to create a list of all the social media handles of your website and see how much traffic each of the handles is gaining for you monthly or quarterly. If you do not find major traffic on your website then that is because it needs certain changes to match up with your website's brand.
Look out for the logo, images used, the tone of the brand, and the color of the logo. Along with this, you need to examine the performance of each social media handle and do the needful to gain the trust and curiosity of the users.
5) SEO Audit For Website
SEO audit is the most important segment of a website audit as it not only evaluates SEO links within a website but also examines all possible factors affecting your website's performance.
SEO audit handles showing problems related to keywords of the website content, meta description, title of content, image optimization, page-loading speed, and a lot more.
Well, you can improve all these under one SEO audit tool like the SE Ranking audit tool for a website. It helps in clearing your doubts about indexing, usability, user's journey on the website, and a lot more to make you rank among the top in search engines.
Conclusion
The online website presence is nothing without a good website. That is why you need to check everything on your website from time to time so that you do not miss out on any new trends in social media or new media.
A website structure audit is a must to stay in the competition and to rank high in search engines without penalties.
A website audit can help you to achieve your goals faster with your website's performance. You need to pay attention to it.