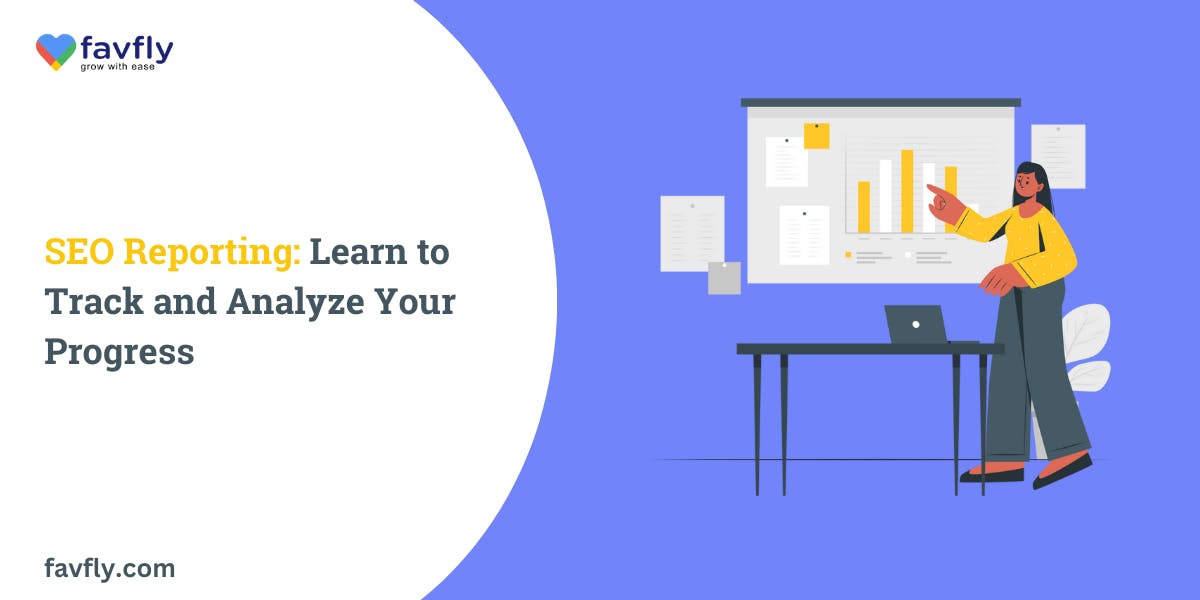 In the digital era of businesses, Search Engine Optimization (SEO) is ruling the entire business platforms online and SEO reporting has become an effective part of a business. Thoughtful SEO planning can shape the future of a business online, no matter if it is a small business or a large-scale business.
But is it enough to create possible online visibility and draw an organic audience to your platform? Well, the answer is No.
As an SEO expert in Kolkata, we would tell you that productive SEO strategy and planning might be effective but it is not all that can help you get the desired results in no time. SEO reporting is what you need to analyze and track your progress in the digital world.
You can also check us out on our website of Favfly as we are the best SEO company in Kolkata. We target in providing excellent SEO services Kolkata to all our clients.
Read this blog with us to understand everything about SEO reporting and its importance in the digital age.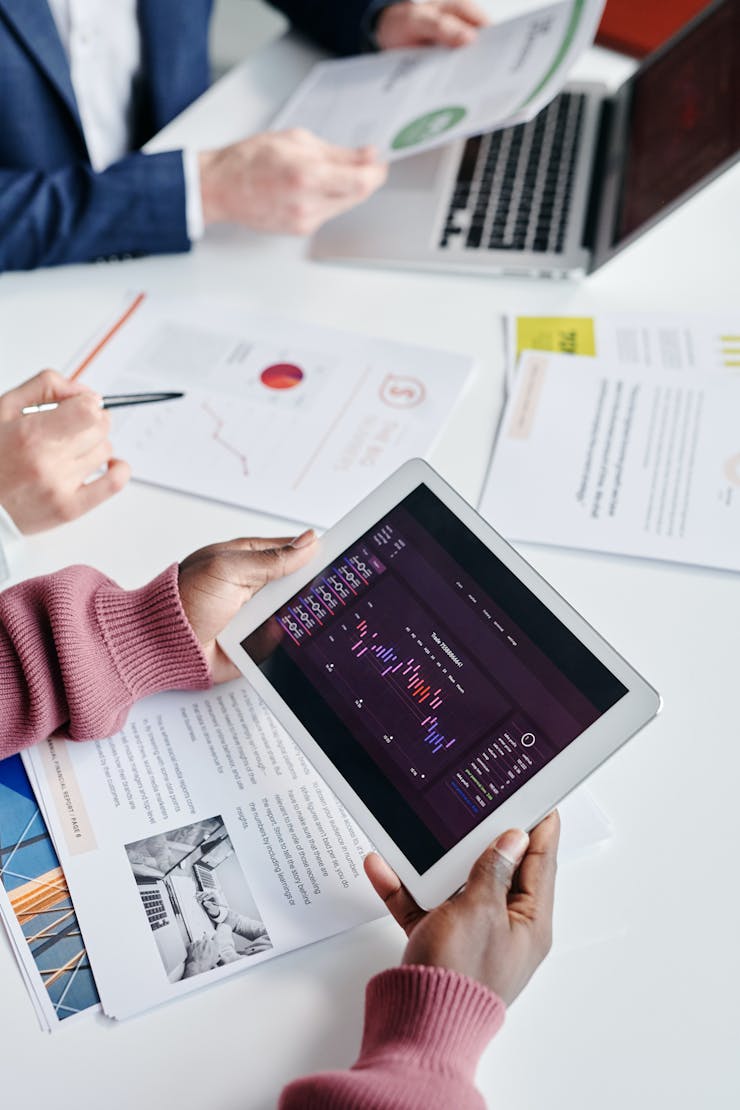 Recommended: 10 Tips to Increase Your Google Business Profile Ranking in 2023
Why Is It Important To Understand SEO Reporting?
You should give your prime attention to SEO reporting as it helps in tracking and analyzing your business's website performance in the search engine by collecting and processing the data. 
If you once understand how important SEO reporting is then we are sure you will not turn back from using it.
A website SEO report is the perfect game changer for implementing effective SEO strategies. The SEO site report of your website will help you to track how much engagement is following up on your website daily, how the target audience is potentially engaging in your content, how much time they are investing on your website, or what are the things that the users are liking and disliking about your website. Isn't that a lot to uplift your SEO planning to boost effectiveness?
What Is an Online SEO Report?
If you are planning to upgrade the online presence of your website then a SEO audit report is the stairs to your success ladder. 
If your business is focused on serving clients on various aspects of SEO then again, presenting SEO reports for clients with the help of SEO reporting can help you grow your business.
An SEO report not only helps in analyzing the performance of a website but also shares an overview of what metrics and data can be useful in an SEO optimization report by which you can make thoughtful changes in the SEO techniques according to your want. Thus, SEO reporting is best for you to retain your clients and to make a name as an established SEO company in the market.
Now, that you know what is an SEO report and how it functions, there are more things that we will be revealing about an SEO report. There are two different types of SEO reports. Read more to know about it.
1) Initial SEO Results Report
An initial SEO report is more like a website audit report that provides an insight into the SEO progress that is taking place on your website before any actual SEO implementation takes place.
This method helps you to compare thoroughly what methods, improvements, and optimization are the best for your website. The initial SEO report helps you to track your progress and see if your SEO techniques are touching the benchmark of SEO guidelines or not.
2) Ongoing SEO Results Report
If you are an SEO provider company then we are sure that, you have to provide your clients with detailed in-progress SEO reports every month or quarterly to help them know what and how you are planning to implement SEO techniques.
This in-progress SEO result report helps in showing the ongoing scenario of your SEO metrics and campaigns. You can create SEO reports or even modify them to boost the performance of your website in the search engine or for SEO client report.
Why Should You Use SEO Reporting?
Are you still wondering if you should get an SEO report or a site audit report? Here are a few reasons that will make you believe in the need for an SEO report.
1) Analyzing Website Progress
To check whether your SEO strategy is beneficial for the website or not, you can take the help of the free SEO ranking report to study your website performance in detail. 
SEO ranking report tools like the Key performance indicator (KPIs) tells more about organic searches, organic audiences, SEO keyword report, and conversion rates of your website which can help you to better understand the effectiveness of your SEO plans.
2) Rectifying Strengths And Weaknesses Of A Website
Using an SEO report gives you the power to check the insights of your website through a detailed survey. 
That means you can understand which areas your website excels in or which areas need more improvements and rectifications to boost your website progress. Using this best SEO report metric ensures increased performance and traffic.
3) Decision-Making Process
The SEO website ranking report is the most important criterion in fast-paced, data-driven businesses. By analyzing the SEO reporting of your website, you can understand what new techniques and tools you need to implement on an urgent basis, or what changes you need to make in your SEO strategy to get the ultimate result. 
This is why SEO reporting plays a huge role in the decision-making process as data-driven resolutions are the only way to stay upfront in the competition
Read More: Keyword Research: How to Do It, Tips, Tools & Examples [2023]
What Key Metrics Should Be On A SEO Report?
Are you thinking about what should you include in an SEO report? Don't worry! We have got you covered here as well. The key metrics that should be included in an SEO report to optimize efficiency are given below.
1) Performance Data Of SEO
Sometimes, key metrics on an SEO report vary from business to business. However, you can expect your SEO report to include a few of the following.
Organic Webpage Traffic
The SEO report of your website helps you to track down the total number of visitors visiting your website through organic searches. This helps you to identify and know your website's visibility and performance. 
If the organic traffic is more that means the website is performing well and should rank in the search engine. If you see fewer visitors that means you need to work on your SEO strategies.
Click-Through Rate (CTR)
This specific metric in SEO reports helps in analyzing the total percentage of users clicking on the website link from the search engine. The higher the CTR is, the more relevant the website and its content are to the audience.
Keywords Ranking
Keyword ranking is another essential aspect for your website to rank in search engines. You can monitor your keyword rank for certain terms and words that people tend to search mostly with the help of an SEO report. 
This will help you to better understand what changes you need to make in keywords within the content of your website to increase organic searches.
Conversion Rate
The conversion rate of a website helps in giving a detailed analysis of the user's behavior after they visit your website. It tells you more about the decision that the users make like purchasing a package, a product, or simply signing a form.
This helps you to think of your next SEO move to increase the action of the users on your website.
Bounce Rate
Bounce rate helps in understanding the user's behavior on your website if they leave your website after viewing one page. This means, that you need to work more to boost the effective SEO planning so that more users can spend more time and visit more than one page.
2) Performance Data Of Website Content
The SEO report also includes a website content report including:
Quality Of Content
The SEO report includes how your website quality and the content quality of the website. It gives you detailed information letting you know if your website will rank in the search engine or not so that you can take the necessary step.
Backlinks
You also can track backlinks from external websites to know if your website is doing well in the search engine or not.
There are also a few other things that SEO reporting includes in the report, such as popular pages of the website that are visited by users, how's the user experience of the audience on your website, HTML tags, and how friendly the website is on a phone screen.
3) SEO Report Of The Audience's Data
By now, you must have got an idea of how amazing an SEO report is and how constructively it can change your business overnight by implementing the best SEO strategies. 
The SEO report also includes details about how many people visited your website and also provides data regarding their activities on your website.
 It gives detailed information so that you can implement SEO strategies regarding users visiting a total number of pages, demographics, what devices they used to log in to your website, and how much time they spent on your website.
How To Track The Progress Of The Website Through SEO Report?
  You can easily track the performance of your website through SEO reports. This will be effective in dissolving issues in your SEO analysis and boost your website's visibility like never before.
However, there are a few tools and techniques through which you can track and follow up with your SEO report.
1) Google Analytics
Google Analytics is one of the most powerful tools when it comes to making detailed SEO reports. It gives accurate and in-depth reports of conversion rates, visitors to websites, and a lot more.
So, what are you thinking? View your report and think of upgrading your SEO strategy.
2) Tools For Keyword Research
Another amazing advantage of an SEO report is that it provides you with a study of how to improve SEO keywords for your website.
The SEO report also shows what metrics or methods of keywords are your competitors using in their website for which they are ranking.
So, isn't this helpful?
3) Free SEO Software
Now that you know how many benefits you can get through SEO reporting, we are sure you want to track and analyze your website immediately but again we know what is stopping you. 
Don't want to spend a hefty amount on SEO software yet want perfect reporting? No worries, we have an idea for that as well.
You can use SEO reporting tools like SEMrush and SEO Checker to know exactly where you need to work on in your website.
How To Improve Creative SEO Reports?
You can take advantage of the SEO report to boost the productivity of your website in a few simple steps.
First, choose the goals that you need to follow to improve your website and align them with proper SEO feedback and KPIs to make the most of it.
Second, you must choose the key metric that you need to work on to improve your website on the search engine to rank. You can see through the SEO report, what you need to work on and make possible and creative SEO changes regarding those.
Third, Another smart yet creative move to take your content to the top is providing visual ease to your users. Make use of charts, graphs, and pictures to break down complex information for the readers. This will help you to grab the audience's attention and also it would be easier for them to understand complex content on your website.
What Are The Mistakes To Avoid In SEO Reporting?
To make the most out of your website's SEO report, you need to stop making these common mistakes that usually businesses does that affects their strategy in the long run.
While ranking is an important aspect of SEO strategy, it is not enough to improve and change the business dynamics of your website. Do pay attention to your SEO ranking but you should not overlook other metrics of your website strategy to get the utmost benefit.
As an SEO company, we would ask you to not ignore mobile traffic on your website. The use of mobiles is increasing day by day and with the rise, you might get more mobile traffic than any other device. 
Do remember to add the mobile traffic ranking of your website in your SEO report to get a better understanding.
Ignoring the user experience of your website is another common mistake that can put your website out of the ranking zone. 
That is why, it is important to take feedback from users about their time on your website so that you can continuously upgrade it with SEO strategies and analysis.
Read Also: How to Conduct A Competitor Analysis for SEO: Step-by-Step Guide
Conclusion
For the final thoughts, improving an SEO outlook of a website is not an easy task that can be achieved in one day. You need to pay attention to every detail on your SEO report to get the benefit and see how rapidly your website starts to scale up with simple and changed SEO strategies.
Loved the blog? Keep following us for more exciting and insightful topics.