SEO is an essential component of any digital marketing strategy. As a small business owner, you must implement this to grow your business online.
So, are you going to start your SEO strategy? You must be thinking about what questions about SEO you'll face. It is important to have an understanding that what is SEO and how it works. So, you can subconsciously prepare solutions for them.
SEO, especially local SEO, is very important for small businesses. It can easily give them online exposure from organic rankings. So, implement SEO strategies in your digital marketing plan to reap the benefits.
This resource is a collection of frequently asked questions about SEO. You can solve all of your doubts from basic to advanced level.  On-page SEO questions and off-page SEO questions are also covered.
So here are 25 basic SEO questions and answers from the best seo company in kolkata that will assist in understanding SEO principles.
Go through these SEO basic questions 2021 guide. Talk to us if there are any kind of doubts!
Frequently asked questions about SEO:
1. What is SEO?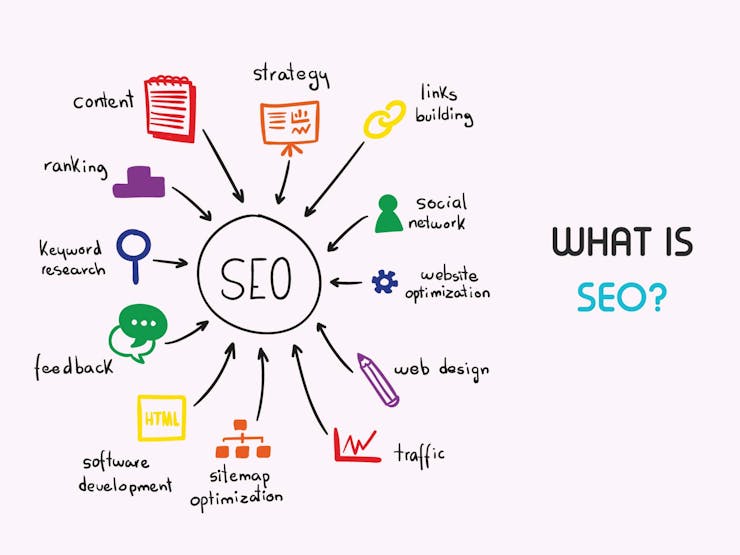 SEO is the abbreviation of Search Engine Optimization. It is the practice of improving a website's ranking on search engines such as Google, Bing, and Yahoo. 
When a user submits a query into search engines, the algorithms return the most relevant results to that. Thus SEO is the technique of getting your website to these useful results to increase organic traffic.
Recommended: How to Choose the Right Keywords for SEO?
2. What are Local SEO or Local Rankings?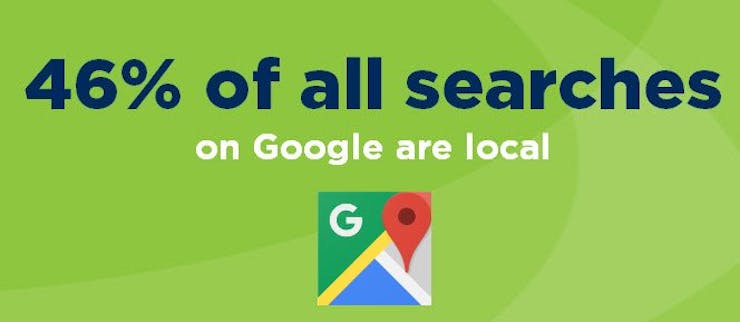 Local ranking is the way to increase your company's rating on local searches. For local search queries, Google utilizes a separate algorithm. Google My Business listing is considered here.
It analyses regional search queries, local citations in third-party directories, the amount and quality of online reviews, and other factors to rank a company in local search.
Local SEO is very important for small businesses. It helps them to get clients from the neighborhood. 
3. What is the domain authority and why does that matter?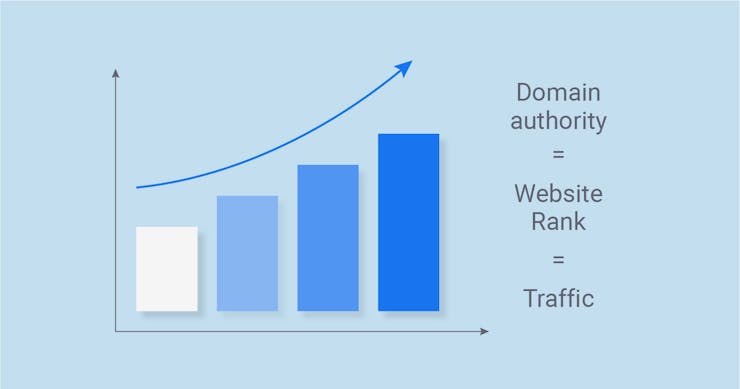 Domain Authority (DA) is a metric-based statistic to measure the quality of a website. Your social networks referring to a site, the number of quality links, and entire SEO efforts, are the primary factors to enhance a site's DA.
Good Domain Authority helps to appear higher in search engine results for certain keywords. It's an essential industry-level measurement if you wish to rank high for competitive keywords. So, performing an SEO audit on a site, it's among the first elements to check.
We suggest using Ahrefs or Moz domain authority checker. 
Must Read: 11 Golden Rules To Create Website Content for Your Website [2022]
4. Is it necessary to start a blog for a better SERP ranking?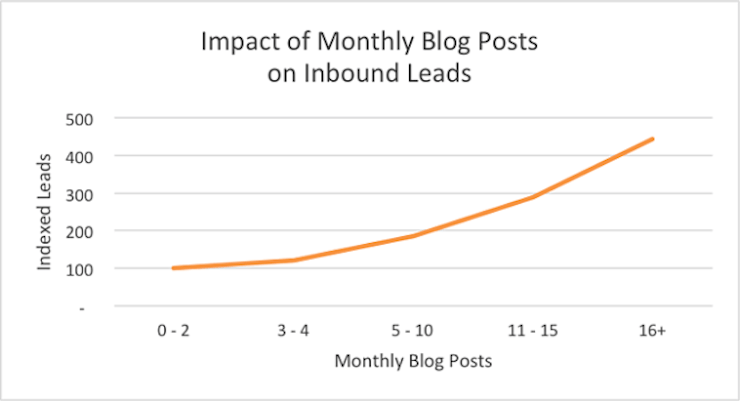 SERP is the abbreviation of the search engine result page. It is shown after submitting a query. 
A blog is an essential component of your website for ranking. 57% of businesses have gained consumers through their blogs. Create blog posts ranging from 500-2000 words. Though 800 words blog is ideal for well-structured quality content.
Here are two reasons why you should have a blog as part of your SEO strategy: 
i) Keep the webpage up-to-date: By updating your blog often, you are signalling to search engines that your site is active. The crawler will return to your site more frequently to check for modifications. It is good for SEO and indexing content fast.
ii) Create a brand voice and establish yourself as an industry expert. You should deliver quality content to your potential consumers. So, they will be more inclined to buy from you.
5. When it comes to SEO, how long does it require to get outcomes?
This is among the most asked questions about SEO. The simple answer is it's uncertain.
This depends on your strategy and what you want to accomplish with SEO. Keep in mind that there is no quick fix for improving your search engine rankings. If you want to see significant growth in website traffic and revenues, it would take at least 6 months. So, constant efforts and patience are essential for SEO success.
6. What is the cost of SEO?
SERP ranking is absolutely free. You only invest in hiring a good seo expert in kolkata.
A number of things influence the price of SEO services. It includes the present state of your website, your strategy, and your final objective. 
Before engaging SEO services, determine if SEO firms don't employ "black-hat" tactics. It can significantly harm your organic ranking authority and even result in a penalty. 
So, choose wisely seo packages in kolkata according to your budget.
7. What is the primary goal of keywords in SEO?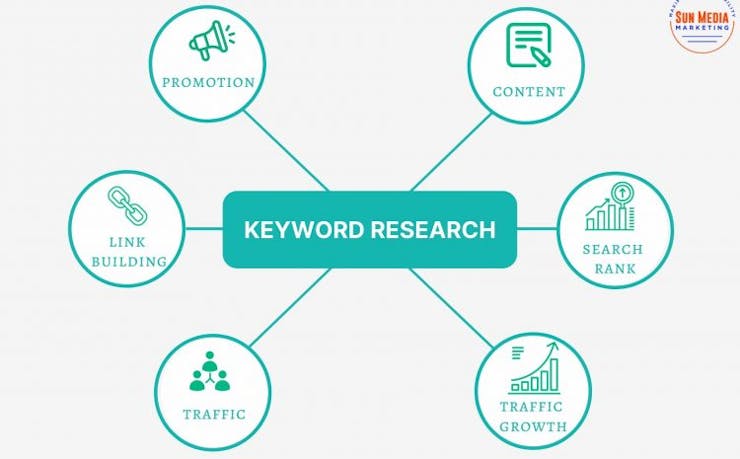 While searching about SEO you've must hear the term "keyword"
Definition of keyword: 
A keyword is a single term or phrase that people use to search. When a search is conducted, the search engine records terms in its database. Then it returns the best potential match.
A page ranks depending on the keywords. They allow users to locate a website using search engines.
Keyword Density: 
The density of keywords is the number of times the term is added on your webpage relative to the total word count on that page. You should manage appropriate keyword density. So, your website can rank higher in search results without being penalized for keyword stuffing. The optimal keyword density is estimated to be between 1% and 3%.
Importance of Keyword:
Keywords describe the topic of a piece of content. Well researched keywords are crucial for optimizing the content on your website and keeping it search engine friendly.
Long-Tail Keyword:
It is necessary to first comprehend head keywords in order to comprehend long-tail keywords. Head keywords, known as short-tail keywords, are common terms that many people search for (for example, iPhones). Long-tail keywords are variations on head keywords that narrow down the search (for example, iPhones latest model price in 2021).
What method do you use to find keywords?
You can do keyword research utilizing a variety of free and paid keyword tools. The Google Keyword Planner is a famous free tool. It may be used to determine keyword competition, cost per click, and monthly changes in search traffic.
You also look at your rivals' keywords to determine which ones are working for them. Ranking for keywords is based on a variety of variables, including the terms utilized, the industry, domain authority, and current traffic.
You can also try KWFinder.
9. What is Organic Traffic? What sets it apart from paid traffic?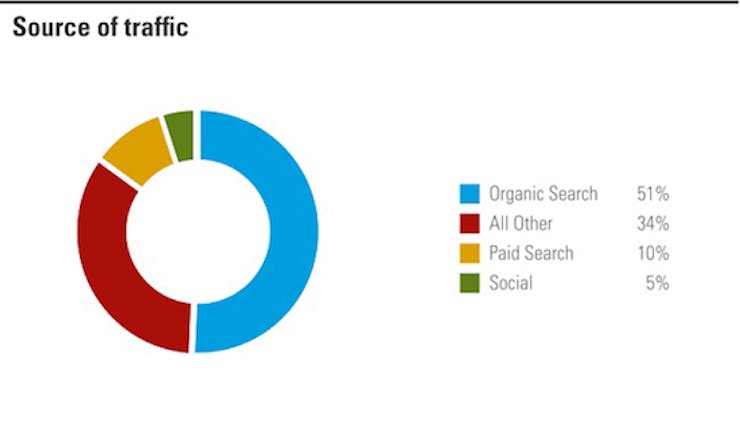 Organic traffic comes to your website from search engines in a natural way. Here visitors find you as a result of their search query.
Paid traffic is the traffic that your website receives as a result of paid advertisements. Users come to your site from search engines or websites where you have put advertisements. Organic traffic does not require ads.
On-page and Off-page questions about SEO 
All over SEO efforts are divided into On-page and Off-page SEO techniques.
10. On-page SEO vs. Off-page SEO: which is preferable?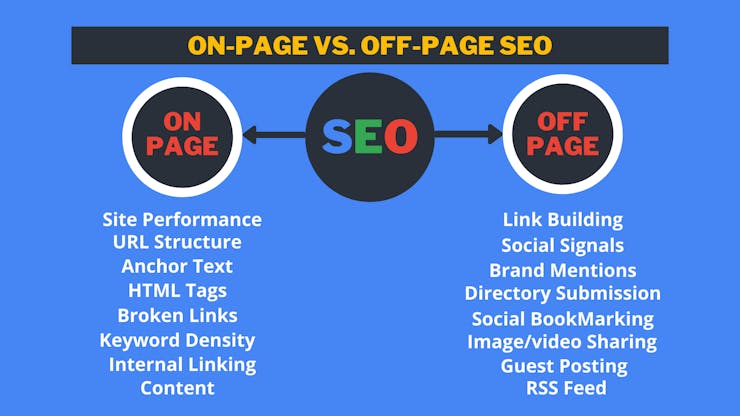 On-page SEO is the method of improving the meta description, title, header tags, URL optimization, alt tags, schema application, and other aspects of a website's pages. 
Off-page SEO handles things like link building, authority growth, influencer engagement, review marketing, and boosting social media presence.
Both are necessary for a website to achieve a higher search engine rating. First, enhance your website's on-page components before moving to off-page SEO.
On-page SEO techniques:
Make your title tags and meta descriptions more effective.
Producing detailed, high-quality content.
Structure the code on your website.
Improving the navigation of your website.
Off-page SEO techniques:
Create high-quality backlinks. Backlinking is at the heart of off-page SEO.
Guest Content
Social Media Marketing
Posting in a Forum
Local Searches
11. Does on-page optimization actually matter? How does AMP and XML sitemap help in that?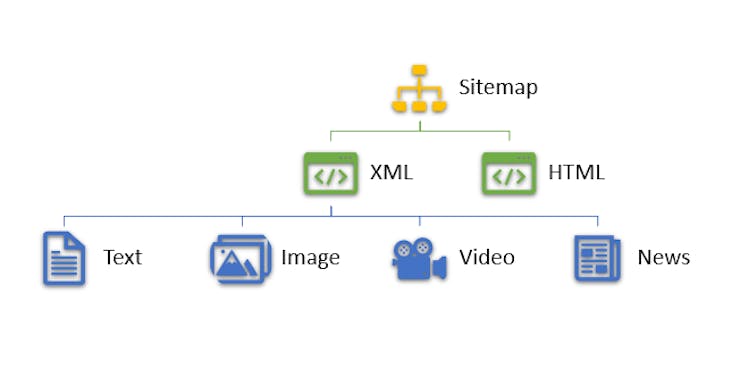 On-page optimization is just as vital as a house's core. Other digital marketing techniques may not work out fine entirely without on-page SEO.
The importance of on-page SEO in digital marketing cannot be underestimated. You can use AMP and XML to boost your website's performance. Also, raise your quality score and give a better user experience.
Accelerated Mobile Pages (AMP) is a Google-created open-source code framework. It is used to construct a basic mobile responsive website that loads rapidly on mobile devices.
AMPs are highly beneficial since they speed up loading, lower bounce rates.
XML Sitemap (Extensible markup language) is a machine-readable listing of URLs on your website. It helps search engines explore the site more efficiently.
As a result of these, search engines will promote you organically. 
12. What is the definition of backlinks, and why do they matter?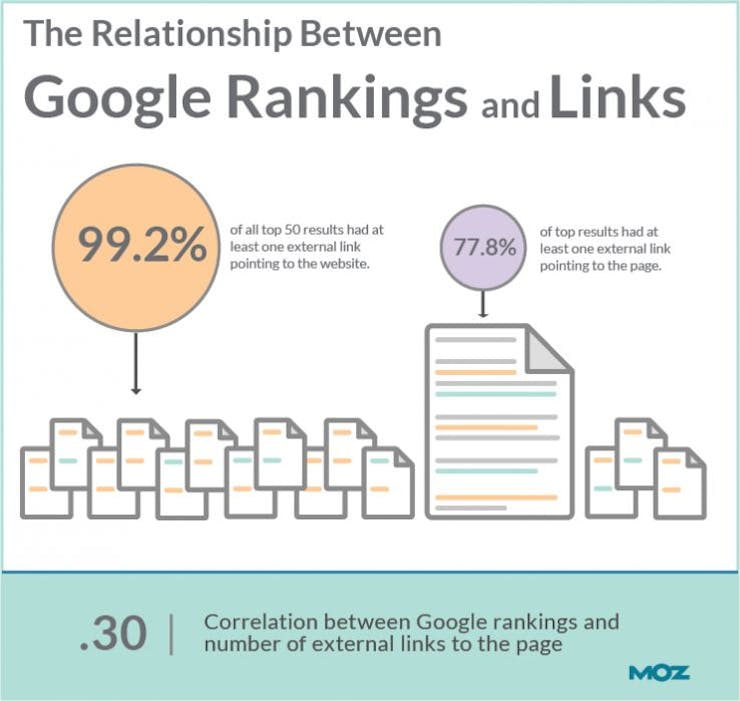 A website creates backlinks or inbound connections to link to another website. A backlink is produced as a result of the procedure. 
Backlinking techniques include forum posting, blog commenting, guest postings on relevant websites, the broken link approach, and the skyscraper strategy, etc..
It is one of the most significant criteria for SEO. Because search engines take this into account when determining a website's ranking.
There are plenty of backlink generators online. Search Engine Reports and Small SEO Tools provide quality backlinks. For any queries, reach out to our experts!
13. How to determine whether a Backlink is Good or Bad? Do Backlinks from poor websites affect SEO?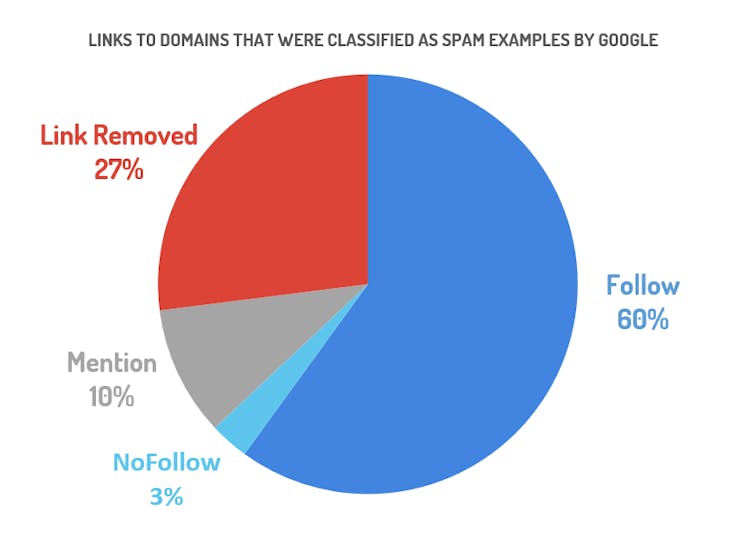 You can evaluate if a backlink is good or harmful. Just evaluate the reputation of the website that is connected to yours. If a well-known website connects to yours, the backlink is highly advantageous to your SEO. But, the famous website should be relevant to your industry or sector.
If your backlinks come from poor websites, irrelevant websites, or websites that have been punished before, your website can be penalised. 
You can use Ubersuggest's Backlink checker or SEMRush Backlink Analytics. 
14. What is the definition of SEM? What are the distinctions between SEO and PPC?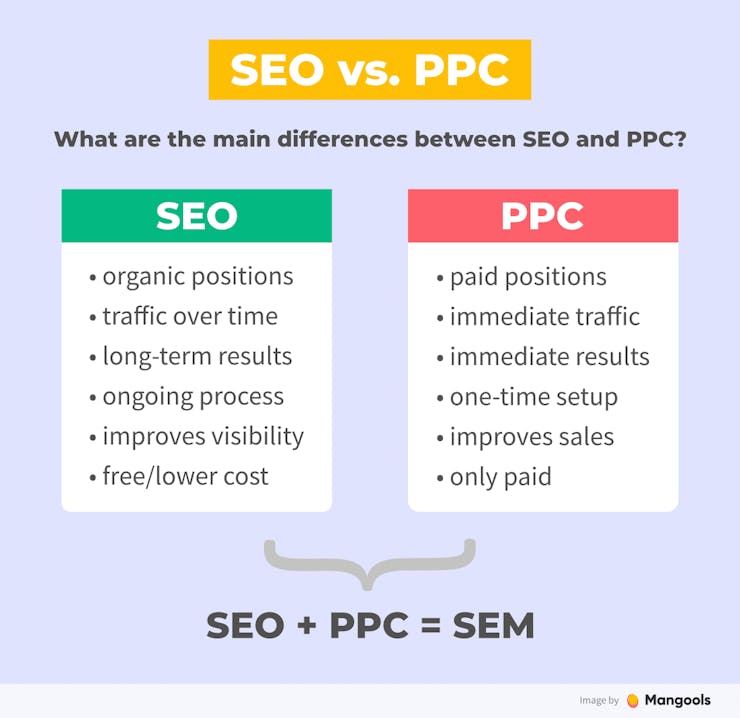 SEM stands for Search Engine Marketing. SEO and PPC strategies are part of search engine marketing. This is used to promote a website by boosting its exposure in the Ads of SERP. SEO is the process of improving a website to improve its organic ranking.
PPC stands for Pay-Per-Click. It is a marketing approach where you pay a charge each time someone clicks on one of your ads. It's one of the most common strategies to get paid visitors to your website besides organic traffic.
You can start PPC by:
Bid for extremely competitive keywords that you wouldn't be capable to rank organically.
Execute time-sensitive campaigns that must be targeted quickly and accurately.
Focus on branding your search advertisements with your company's name or motto to increase brand recognition
15. Is it critical to make my website mobile-friendly to improve SERP ranking?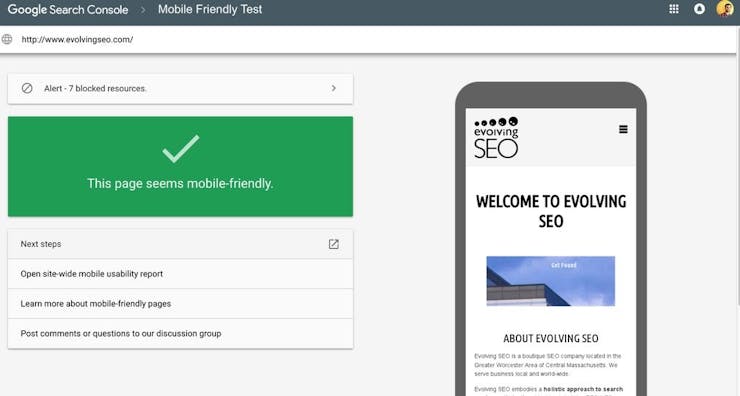 Mobile devices now account for almost half of all internet traffic. So, unless you want to lose out on a huge number of potential clients, you must implement this.
So, it is now critical for every website to be mobile-friendly. It gives the end consumers the finest user experience on mobile devices. When ranking a website, Google takes into account its mobile-friendliness. 
This element only impacts searches made on mobile phones. Rankings from laptops and desktop computers are unaffected. 
You can use the Google search console to check this parameter.
16. How do SEO efforts get measured?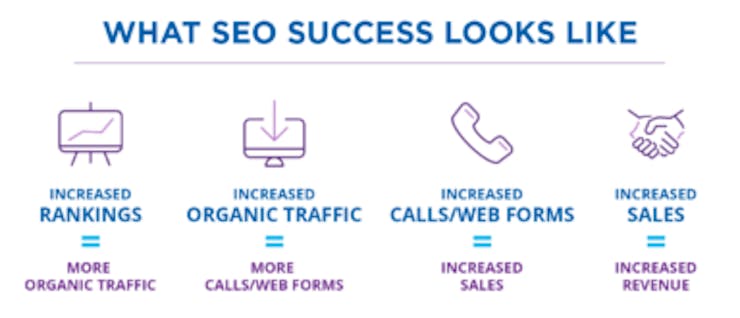 After coming this far you surely have this question about SEO in your head. How to determine if SEO efforts are working?
There are now a variety of tools available to track your SEO efforts. The majority of people utilize Google Analytics and Webmaster. It is among the most powerful internet tools. They are also free.
Webmaster tool is a Google service that provides backlink information, crawl problems, search queries, indexing statistics, CTR, and other information.
Monitor developments in the organic ranking of your company keywords and organic traffic metrics on your website.
The following are some of the measures to evaluate the success of an SEO campaign:
Ranking of keywords: It is the fundamental statistic for any SEO strategy. Track the ranking of your website for certain keywords. Your website will rank higher in the SERPs if your SEO effort is successful.
Backlinks: The quantity and quality of inbound links to your website are additional indicators of its increasing recognition.
Traffic: The amount of traffic you receive and where it comes from can help you determine the effectiveness of your search engine marketing and social media marketing strategies.
Conversion rate: The main objective of all marketing efforts, including SEO, is conversion. So, the most significant indicator to evaluate the effectiveness of an SEO strategy is CTA. This call to action includes sales, sign-ups, service subscriptions, etc.
17. What will you do if your SEO strategies do not produce results?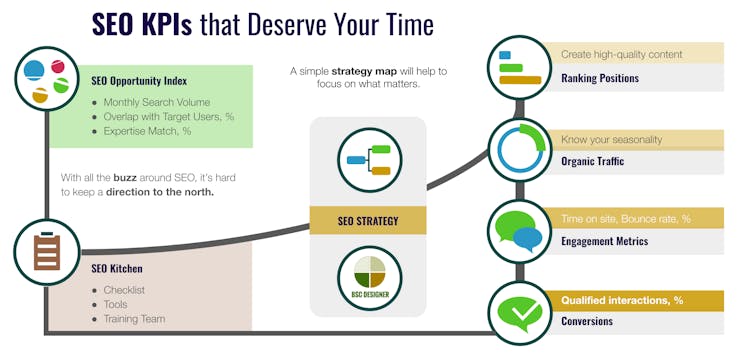 This question about SEO will express your understanding of this domain. If SEO strategy doesn't work the initial attempt would be to analyze the issue. Then take actions for individual problems step by step.
Go through the keywords again
Find out relevant keywords that could be useful
Check if the web pages and website appear in the first ten pages of search engine results after proper indexing. If they don't, make some modifications to the page text, titles, and descriptions.
If you're still not ranking, there might be more severe difficulties like harmful links, Google Penguin/Panda or other penalties, crawlability concerns, UI flaws, and so on.
18. What role does SEO play in the future? Is SEO no longer relevant?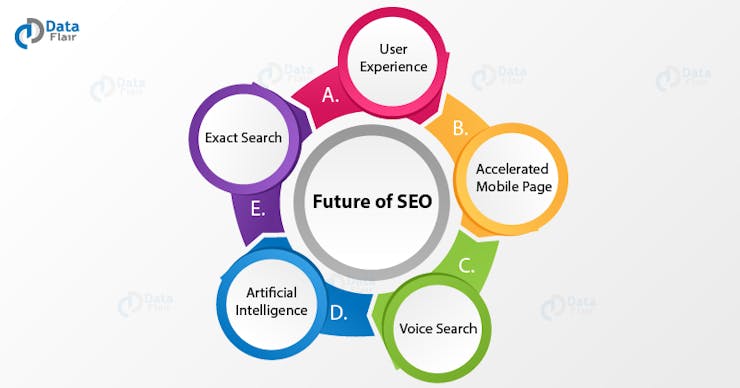 There are several articles telling that SEO is no longer relevant. This is not the case! 
SEO will continue to exist unless our use of search engines changes significantly. While alternative strategies like sponsored social and paid search are available, SEO remains the most cost-effective and long-term strategy to enhance your rankings and increase traffic to your website.
No one can be certain about the future of SEO. It is evolving every day. However, here are a few forecasts: 
Mobile devices are conducting more searches. It's growing year after year, and mobile searches recently surpassed desktop searches for the first time. This is unlikely to change. 
Consider how people search on their phones. Also, what they're looking for while they're on a mobile, and how it relates to your sector. 
The social bond will be strengthened. In the future, we may anticipate social networks to convey greater signals to search engines. Find out how you can expand your Facebook reach and make sure you're posting and participating on the major platforms on a regular basis.
19. In SEO, how many different sorts of Meta Tags are there? What is the maximum number of characters in a Meta Description tag?

In SEO, Meta tags are classified into several categories.
Meta Description tag
Title Tag
Header tag (h1 to h6)
Canonical tag
ALT text tag
Meta-Robot tag
Viewport meta tag
Open graph meta tag
A Meta Description tag can have 155-160 characters.
20. What makes a website's title tag important?
Title tags are important for SEO since they describe the contents of a web page. So, search engines can notify the user of what is on this page using title tags. A title tag can have 60 characters. 
21. What is structured data, and anchor text?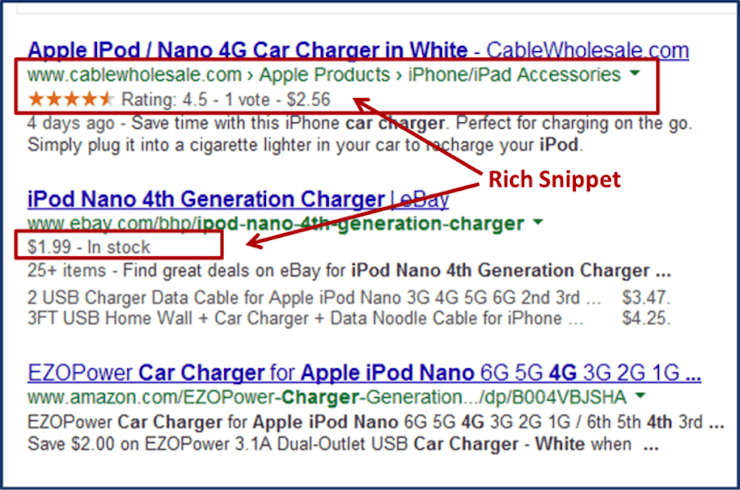 If you wish your website to appear as a 'rich snippet' in search engine results, you'll need to provide structured data. This data has been coded in a certain format. It allows search engines to better comprehend and provide it to consumers in a structured rich snippet style.
Anchor text is a hyperlink that appears on a website as text. Anchor texts are useful for SEO since they are frequently used as backlinks to other websites. Relevant anchor text has a beneficial impact on a website's search engine ranking.
22. What is the definition of black hat SEO and white hat SEO?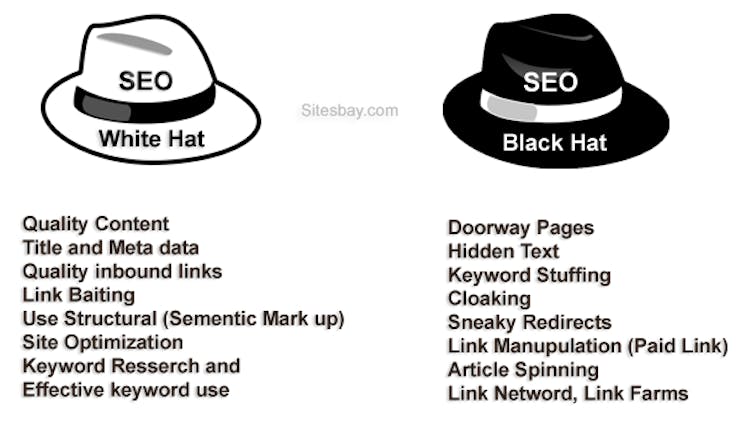 Websites use a variety of strategies and approaches to get a high position in the SERP. They are divided into two groups. 
White Hat SEO is a process that is allowed by search engine standards.
Black Hat SEO is a strategy that is not accepted by search engine guidelines. These techniques include:
Portal or a doorway pages
23. What does cloaking imply?
Cloaking is a misleading method of search engine optimization. The search engine crawler will be shown different content than what is provided to the end consumers in this approach.
24. What is Google's Panda, Penguin and Hummingbird algorithm?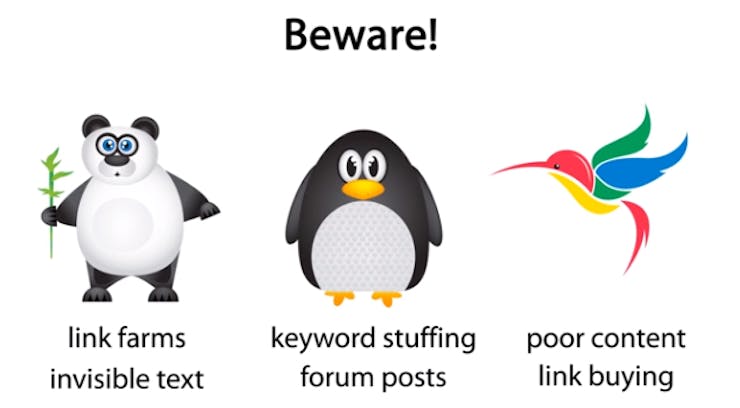 Keep yourself updated about SEO changes. The following are the most recent SEO updates:
Panda: Panda's goal is to improve Google's search results. Quality content, appropriate design, proper speed, correct picture utilization, and other factors are prioritized in this algorithm.
Penguin: Penguin lowers the ranking of websites that violate Google's Webmaster Guidelines. It analyzes black hat tactics like cloaking, keyword stuffing, etc.
Hummingbird: Hummingbird examines the context of your website or blog to see if it contains information that is relevant to the person conducting the Google search.
25. What is the difference between crawling and indexing?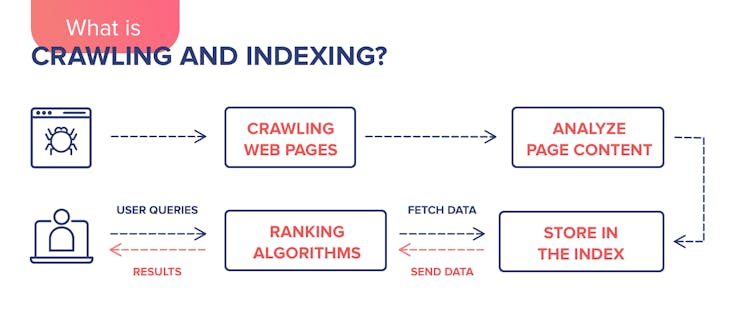 Crawling: Crawling is the process of a search engine going through your website's content, associated web pages, and links. This content produces entries for search engine indexing. Search engines do not index all of your website's material. They'll only choose the material that's relevant to them.
Indexing: The website is indexed when it is included in a search engine's database. After the indexing is complete, the webpage will begin to appear in search engine results. Though the webpage should have search engine optimization to appear in the top rankings.
So, we have discussed the most asked questions about SEO. It includes all probable SEO questions you may have. Start your SEO journey today. All the best from the Favfly team!