Most businesses find it difficult to come up with fresh and innovative ways to increase website traffic. There are lots of ways online to increase traffic to your website. But all these same tired strategies do not always provide positive results for your business.
To generate traffic to website is a common goal for many business owners, whether they run e-commerce or a brick-and-mortar store. Your website serves as an online storefront where visitors can learn more about your offerings. Thus, they can gain trust in your brand and eventually convert to leads and customers.
However, having an easy-to-navigate website will not increase website visitors if no one can find it. In this blog, we will tell how to increase traffic to your website and ways to increase website traffic free. So that you can maximize your exposure. 
Go through the 25 ways to increase traffic to your website in both organic and paid ways. Before that, let's know why you need to boost website traffic.
Why Do You Need to Boost Website Traffic?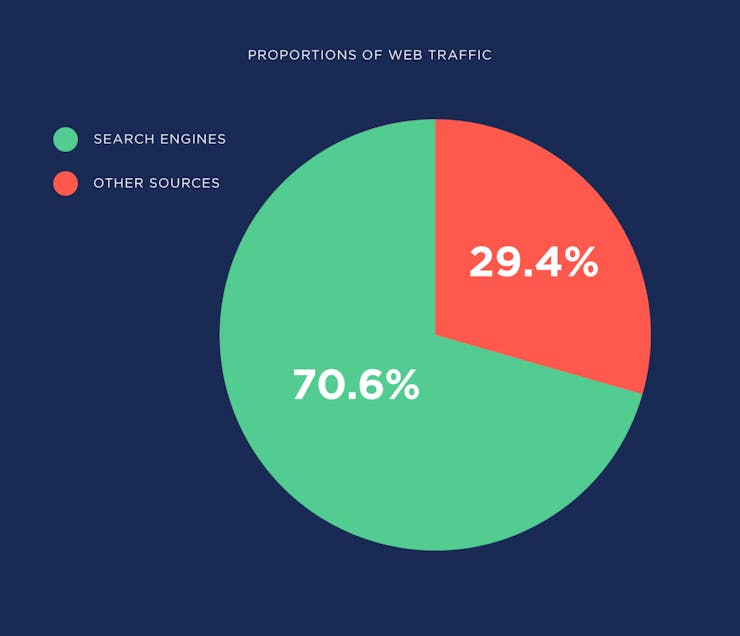 Potential clients will get better acquainted with your business through your business. However, it should be organized in such a manner that your visitors may enter your funnel and finally convert into customers.
With this sort of website, traffic is a driver of business success. It can assist you with:
Examine how effective your marketing is
To make choices, gather information about your audience
Improve your SEO, reputation, and credibility
Accelerate conversions, lead generation, and client acquisition.
However, to get these advantages, you need to boost traffic to your website in the appropriate manner. Also, emphasize on driving quality traffic, which is why this piece offers techniques that will improve your bottom line. But first understand the quality traffic.
Quality traffic vs. Free traffic: Generate Web Traffic Wisely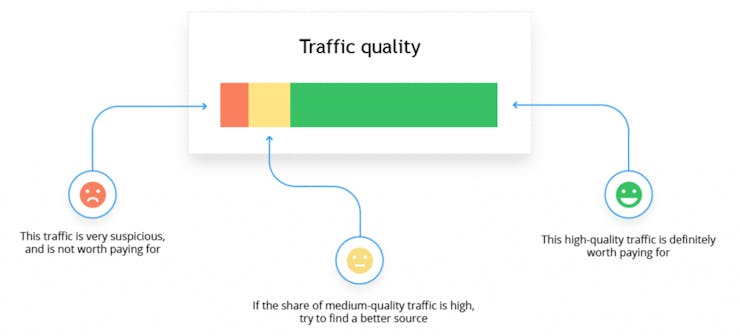 Traffic to your website helps to enhance your rank, which increases visibility and creates more traffic. But also ensure that an increased conversion rate accompanies the rise in traffic. If your traffic is rising but there is no conversion, you are not bringing in the correct visitors. That's why, try to generate quality traffic.
There are many strategies to optimize your website for conversions, such as placing calls to action and lead capture forms in strategic locations. Give the information your visitors desire and make navigation simple and intuitive. The first step, though, is to attract the correct people to your site.
But how to do that? Let's get to the major topic of tried and tested ways to increase or generate traffic on website.
Tried & Proven Ways to Increase Traffic On Website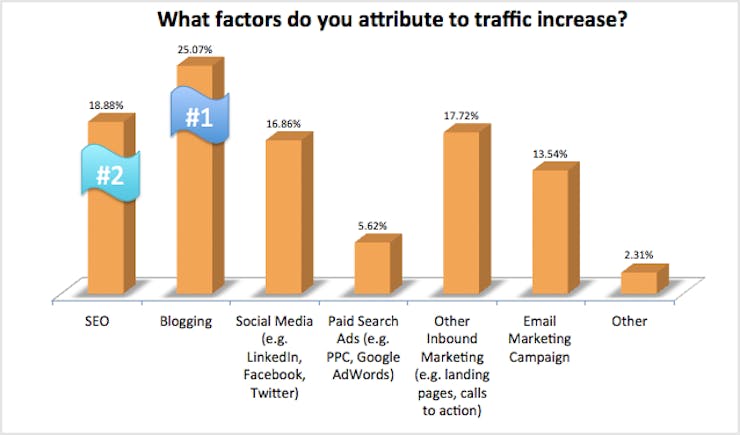 There is no taken for granted technology that delivers free and high-quality traffic to your website. Rather, there are a variety of channels that work together to generate web traffic. Some need work, others cause time, and some are paid. Major tactics and channels that attract visitors to your website are:
Online Directory Listings
In the next part, we'll go through the most successful and reliable methods to get free website traffic.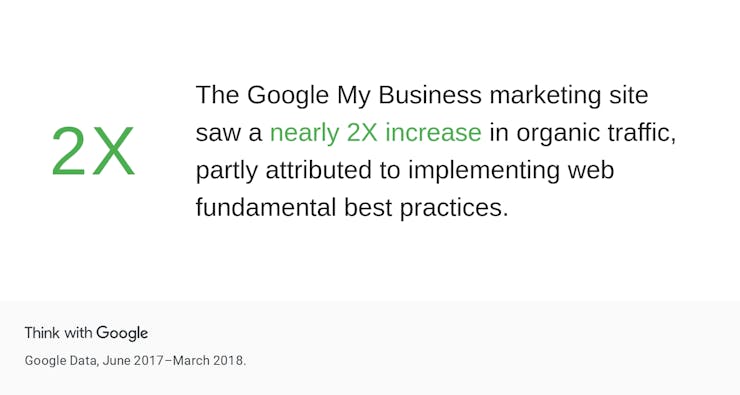 Do you know? An optimized Google business listing receives 7x more visitors than an unoptimized one.
Because your listing includes your website link that directs searchers there. So this is an excellent approach to increase website visitors.
If your listing has all the information a prospective consumer needs to make a choice, they will visit your website and contact you directly. That's why it's important to optimize it.
Here are some extra Google My Business features and perks that make it one of the top sources to increase website traffic free.
Free and simple to start up.
Allows you to appear in local searches
Increases your exposure on a platform where consumers are interested in purchasing.
Brings quality visitors to your website and shop.
Consumers can provide reviews, which helps to increase your visibility.
Make your business visible in mobile searches, which have exceeded desktop searches.
Uses images to give customers a feel of what it's like to work at your company
Allows searchers to interact with you directly from your listing, helping to gain new clients.
With so many advantages of a Google My Company listing, you should have one as a local business. Create your listing and keep it as up to date as possible.
2) On-page SEO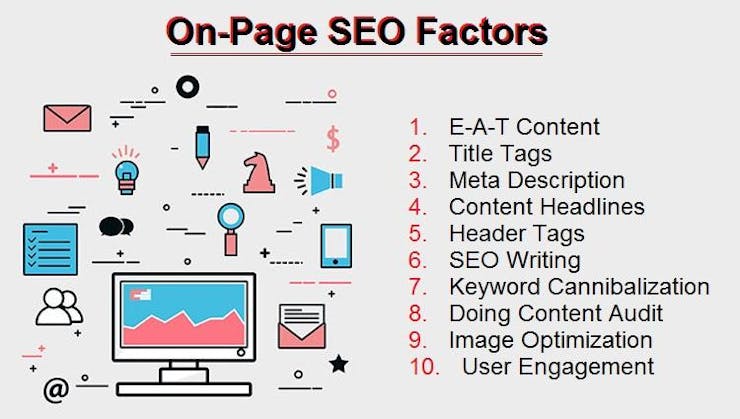 There are several SEO methods for your website's pages to improve their ranking in SERP and attract more users. Besides, creating high-quality content that your target audience is looking for, provide short meta descriptions for your sites. 
In search results, the meta description shows under your URL. So, searchers can know about the page's content. This increases the likelihood of people clicking. On-page SEO strategies like these are free, but require time.
Also, use image alt text, do internal linking to fresh content, add meta tags. On-page SEO optimization is an organic method of bringing traffic to your website. This on-page SEO optimization will surely enhance your organic traffic.
3) Conduct Keyword Research to Target Long Tail Keywords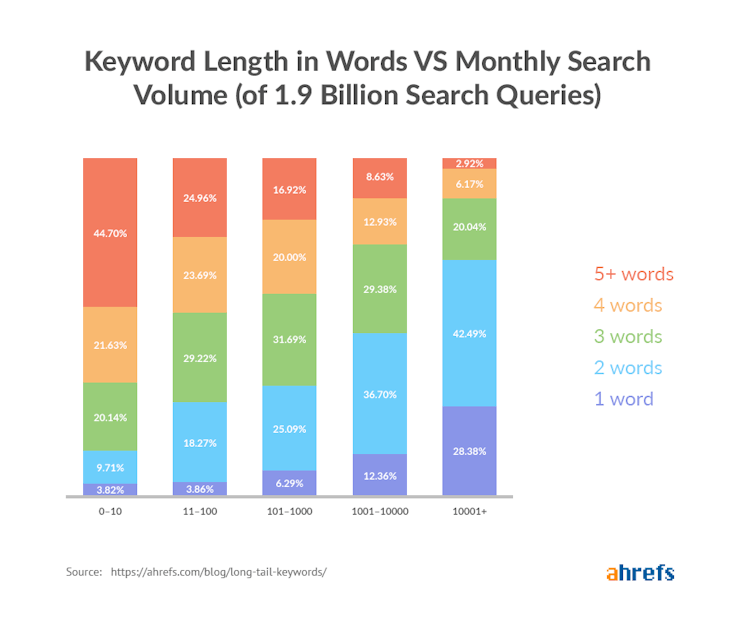 Include relevant keywords in your text organically. Also, use them in the meta description, page title, URL, headers.
While short-tail keywords are often searched, ranking for them is more challenging. Long-tail keywords increase your chances of ranking higher (even on the first page) for searches related to your goods and services. And greater ranking equals more visitors. It is an organic method of bringing traffic to your website.
Use keyword research tools such as Moz, Ahrefs, and SEMrush. Find keywords of rivals, search volume, cost for pay-per-click ads, similar keywords, and other useful information. 
If it's intimidating, you can hire best SEO services kolkata like us to plan your keyword strategy!  
4) Develop Quality Content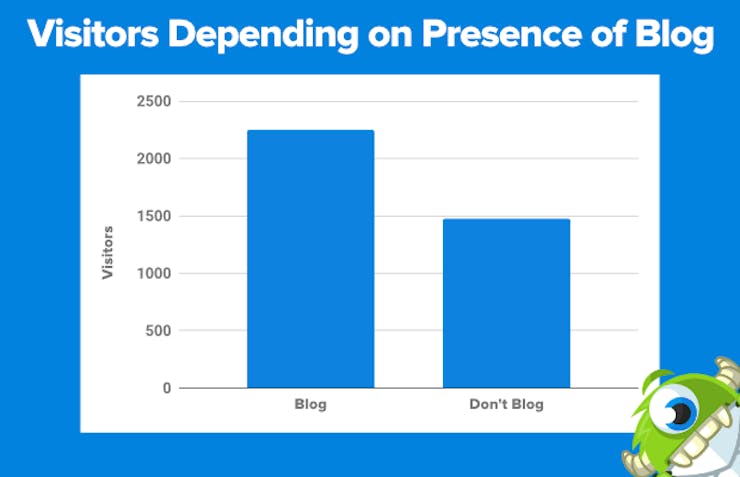 It is not enough just to post content, you must create quality content that solves your consumers' problems. One of the most effective strategies to boost website traffic is to provide relevant content.
People search to get detailed, complete, and correct answers to their inquiries. If your content delivers those answers, it will rank high and attract visitors. 
Do you know? A blog posting website gets 434% more search engine-indexed pages than those without blogs. Sites that push over 16 posts per month earn  3.5 times the traffic of those who write zero to four articles per month.
The bottom line is that when you develop good content, upload regularly, and understand what your audience wants to see, your web traffic surely increases.
5) Include Video in Your Content Strategy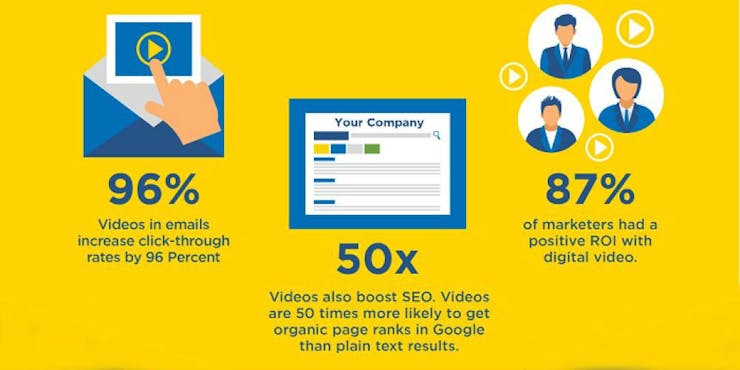 Text-based material is fine, but video can be a great tool in making your site more engaging. It's proved that visual content has considerably greater retention than text. This implies that video marketing is a fantastic approach to capturing your audience's attention. Another tip would be to have catchy intros which increase the chances of the viewer watching the complete video, you could use an intro maker for youtube which will make this process a breeze via the intro video templates that they come with.
6) Create Backlinks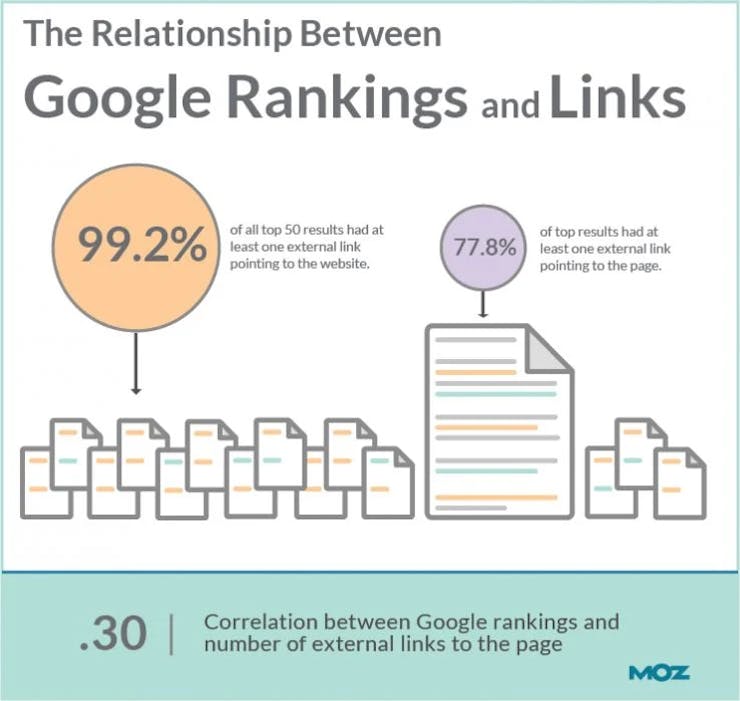 A backlink is a connection to your website from other websites. Backlinks from similar business websites or industry leaders not only increase your visibility but also direct quality visitors to your website.
Google notices if other trustworthy websites connect to yours. Backlink is important because it builds credibility and authority for your brand that results in better ranks, which leads to more visitors. Thus, quality backlinks can help you get recognized on Google for free. Just be sure you concentrate on obtaining a steady flow of referral traffic from credible sites.
7) Internal Linking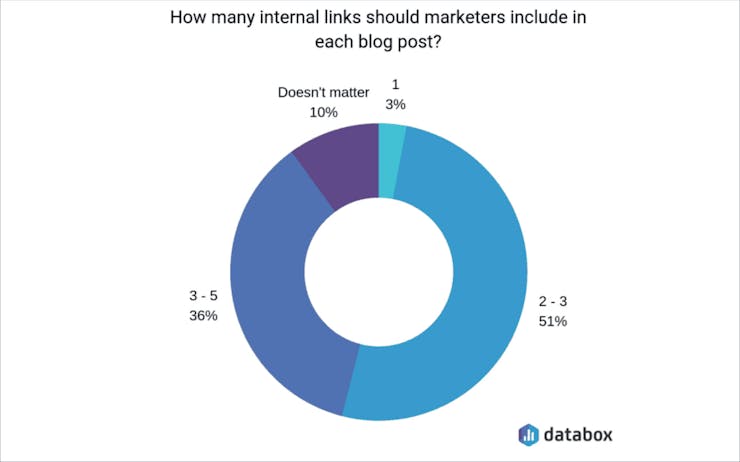 The strength of your link profile is influenced not only by the number of backlinks but also by your internal linking structure. Link your relevant old content while generating and posting new content and vice versa. 
This not only helps with SEO, but it also leads to a better user experience - the website traffic generator free.
8) Guest Posts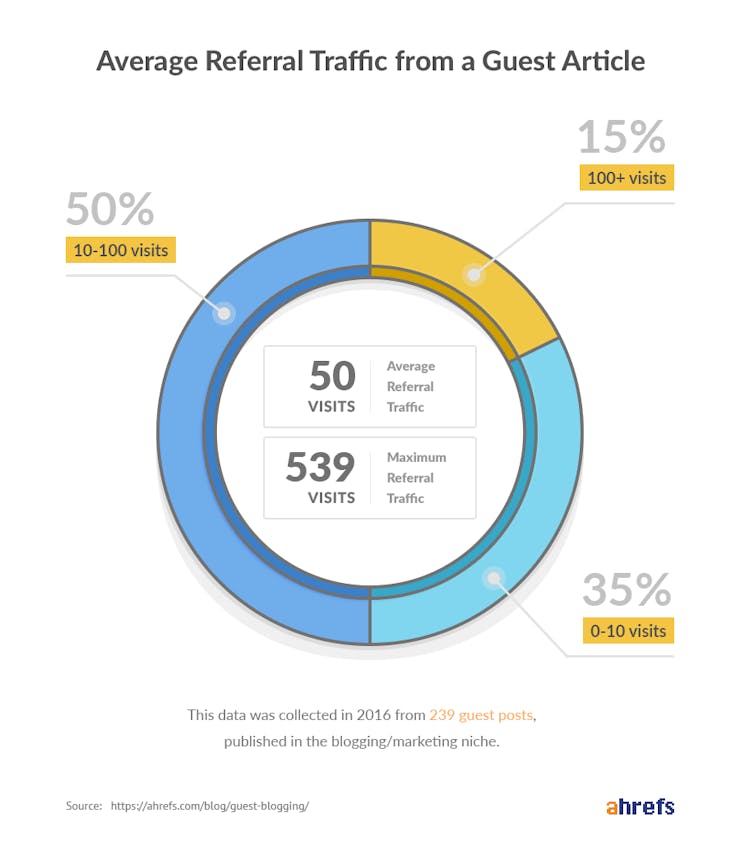 Guest blogging on other websites is an efficient approach to building backlinks. It increases referral traffic and improves SERP ranks and brand authority. 
To contribute as a guest blog, examine a related website's content to ensure the quality, its domain authority and guest blogging restrictions. Ensure your piece is relevant and beneficial to their audience. 
Another approach is to ask industry leaders to write a blog post on your site. It may help generate traffic both organically and referral from their website. This diversifies your content and shows your target audience that you are active in your sector.
Alternatively, you may request the industry leaders to include your business in their own review or round-up piece. This strategy is still free, but it requires coordination with the influence to be a mutually beneficial transaction.
9) Active Social Media Pages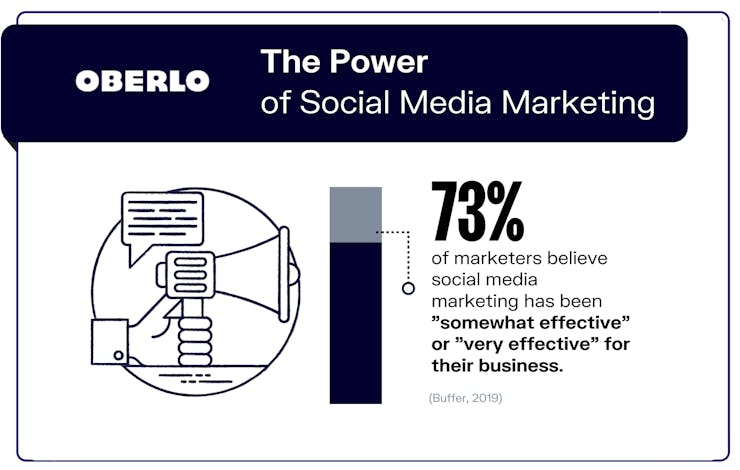 Social networking is one of the most popular free marketing platforms available as a website traffic generator. Social media like Facebook, Instagram, and LinkedIn promote blog posts and other valuable pages on your website. 
If you publish informative content, you can convert your social media followers into website visitors and generate traffic from their networks.
Our experts have shared a few tips for social media marketing to boost traffic to your website:
Distribute material (blogs, e-books, white papers, infographics, videos, and so on) throughout your social media channels.
Communicate with followers, repost their content, and tag them in your posts.
Include a link to your website in your description/bio.
Promote new content by changing the cover picture.
Respond to the messages, comments and queries 
10) Share Content on LinkedIn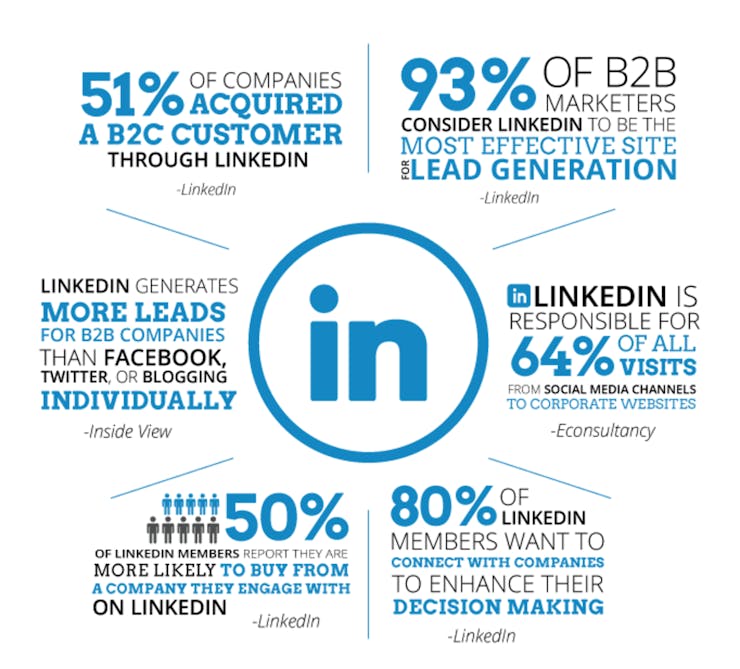 LinkedIn has developed into much more than a tool for finding a new job. It is the world's biggest professional social network and is now a viable publishing platform. Therefore, you should post there regularly. This may boost website traffic and your profile within your industry, particularly if you have a modest to big following.
11) Make Your Voice Heard in the Comments Sections
You're definitely frequent on a few sites related to your industry daily, so why not join the conversation? 
Make a reputation for yourself by offering intelligent, thought-provoking comments on industry blogs and sites. It is a terrific approach to get your name out there–which later generates traffic to your website. 
12) Encourage a Sense of Community
People want to express themselves and comment on issues that they are passionate about. So, incorporating a community into your website is a wonderful way to start a conversation and increase website traffic. 
Install strong commenting solutions such as Facebook comments or Disqus, or develop a separate forum where visitors may ask for issues. Regularly monitor your community.
Involving online communities and websites related to your business is free. Comment on blogs and social media postings, respond to queries and join discussions about your sector. The more you take part in your community, the more exposure and profile visitors you will get.
13) Influencer Outreach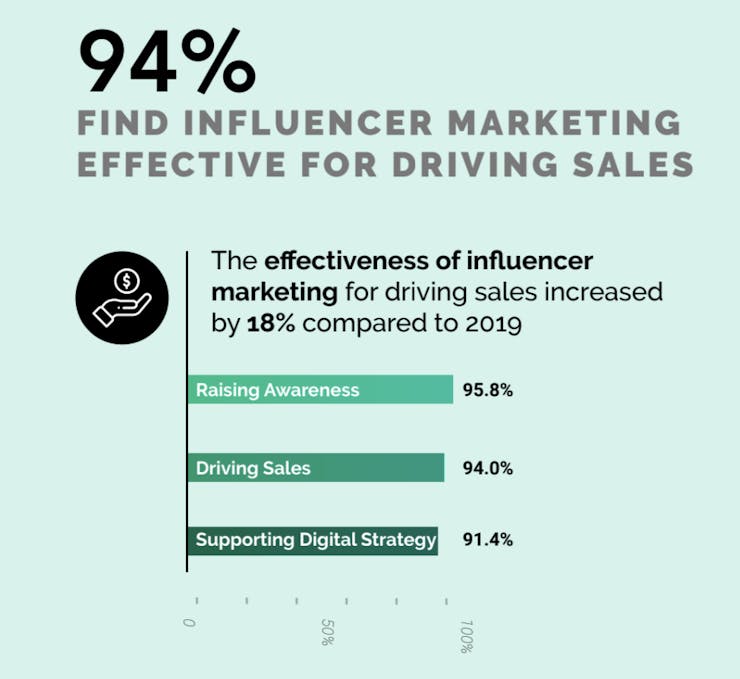 Influencers in the industry are keen to post content that their audience will like. Find them and reach out in a variety of ways, including:
If your article contains a reference to the influencer's material or study, tag them in a social media post.
Request an interview/Q&A with the influencer, then publish a video, podcast or convert it into a blog. Don't forget to tag them. They will certainly share your work with their audience.
Make a round-up with many influencers (for example, "10 Experts Predict Small Business Trends for 2021") and mention each contributor when you promote the content.
Pay influencers to publish sponsored posts on their social media profiles and make them affiliates of your business.
Use tools like HypeAuditor and BuzzSumo to locate the ideal influencers in your field.
14) Develop a Useful Industry Tool
Giving prospects something useful is an excellent strategy to increase traffic to your website. Giveaway some freemium like samples, trials, white papers or free consultations. So, visitors will come repeatedly, and convert easily into leads and loyal customers. 
Create a variety of tools and content that benefit people in your sector. Another strategy to get traffic to your website is advertising the content/tools on relevant LinkedIn Groups or forums where industry professionals communicate.
15) Send out email newsletters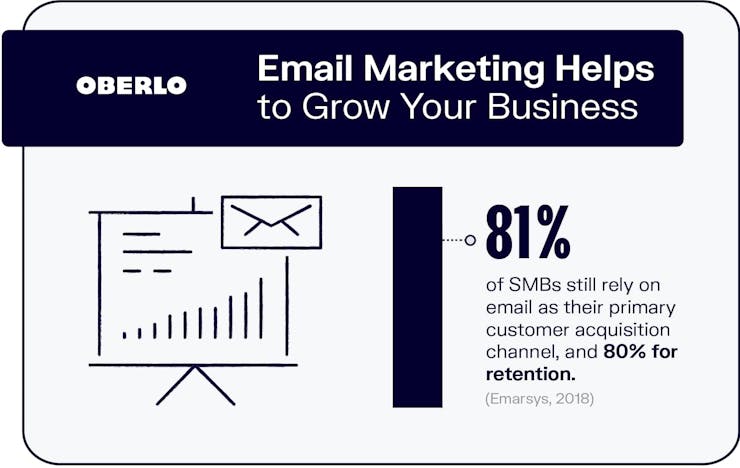 Content promotion using email newsletters is an excellent free website traffic generator. Here are some excellent practices for email marketing:
Write an eye catchy subject line and add interesting parts of your content to the email's body.
Include a link or button that subscribers will use to read more.
Check that your emails are mobile-friendly. Because mobile devices account for 46% of all email openings. The links should be easily visible.
Use personalisation strategies by using the subscriber's name.
Make the email aesthetically attractive with well-designed themes
Try A/B testing to determine which versions of emails get the most open and clicks.
16) Competitor Analysis
You're at a significant disadvantage if you haven't done competitor analysis. Find the social performance of your rivals and which of their content is connecting with readers. Discover what people are talking about in your business industry and create similar content to increase traffic to your website.
17) Make Your Website Responsive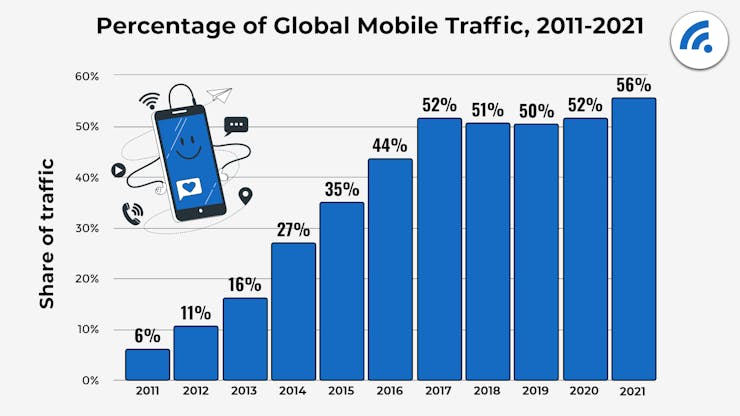 Today, most people access the web through mobile devices. So, it is very important that your website is properly accessible on mobile. If the website is difficult to navigate, then visitors will bounce back. Maintain website responsiveness. It enhances your UX and therefore SEO rank.
18) Ensure that your website is fast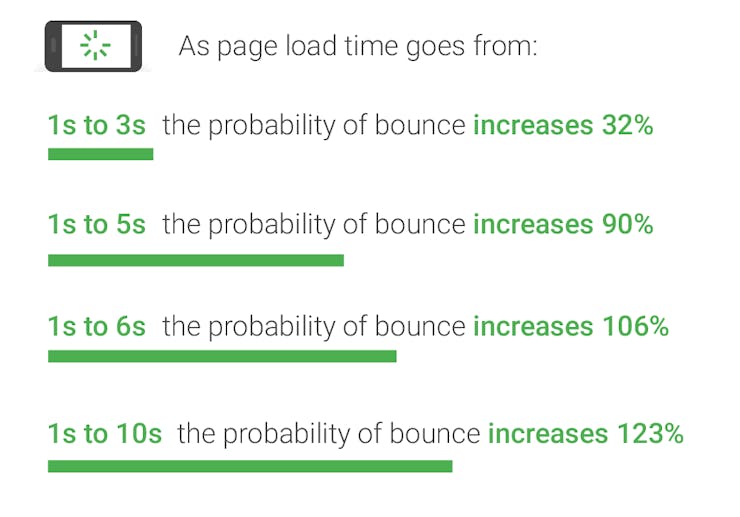 Will you wait for a page to load for 30 seconds? Of course, no one will. 
Your bounce rate will be very high if your site takes an eternity to load. Make sure your pages are as technically optimized as feasible, including picture file sizes, page layout, and third-party plugin functioning. The more quickly your site loads, the better it ranks and keeps the traffic.
19) Take Note from Your Analytics
Google Analytics is completely free to use, and the information it provides may help you generate traffic to the website. Use UTM links in your marketing activities and monitor your website statistics regularly. This will allow you to determine which techniques and kinds of content return positive outcomes. Which parts need to be improved, and which should be avoided.
20) Host Webinars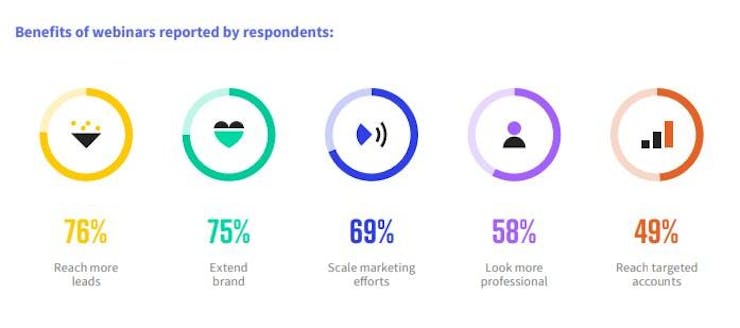 Webinars are a wonderful opportunity to share your knowledge with an interested audience. Webinars, when combined with an efficient social advertising effort, are an excellent method to increase traffic to your website. 
Send out an email around a week before the webinar, and a "last opportunity to register" reminder the day before. Give an opportunity to download the presentation. 
21) Attend Conventions
Whatever field you work in, there will be at least one or two significant conventions and conferences that are important to your company. It's a good idea to attend these events and speaking there is even better. Present yourself as an industry thought leader and earn considerable exposure to your website.
Google Paid Ways to Drive Website Traffic
Paid Google advertising is an excellent approach to boost traffic to your website.
22) Google AdWords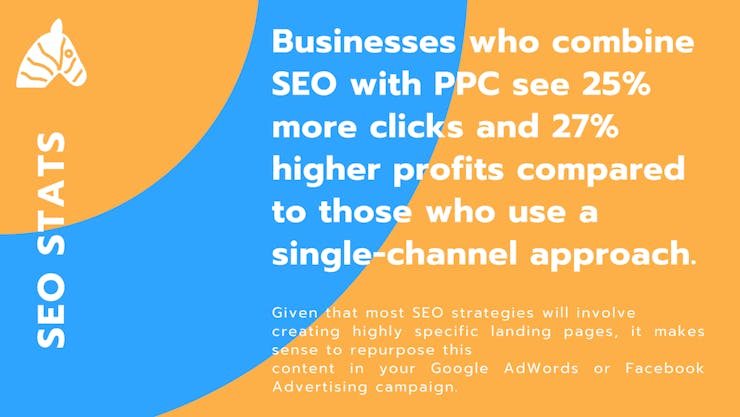 You pay Google Ads to have your website (typically a landing page) appear at the top of SERP for certain keywords. This form of exposure is an excellent approach to get more quality visitors to your website.
When a query with your targeted keywords is made, Google examines all accounts bidding on those keywords and displays and ranks the paid results based on the quality and relevancy of the advertising. You also only pay whenever anyone clicks on your ad.
23) Google Maps Promotion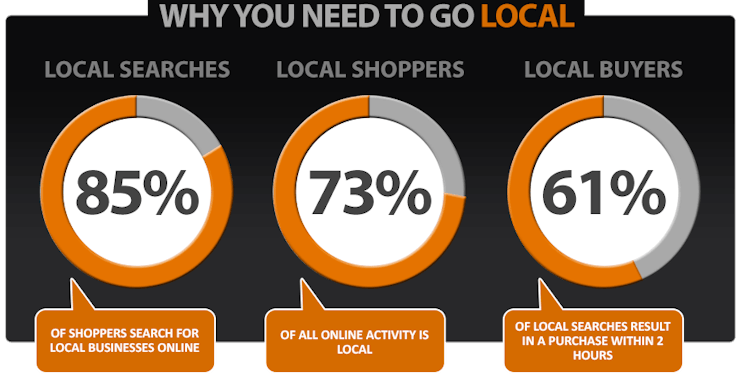 You may also set settings via the Google Ads network to have your company appear at the top of Google Maps search results. As ordinarily paid search advertisements, there will be a notice next to your listing showing that it is a sponsored result. But the visibility gained by being at the top is priceless.
Other Paid Website Traffic Generation Methods
Social network advertisements, display ads, and retargeting ads are all good online advertising ways to increase traffic to your website
24) Advertising on Social Media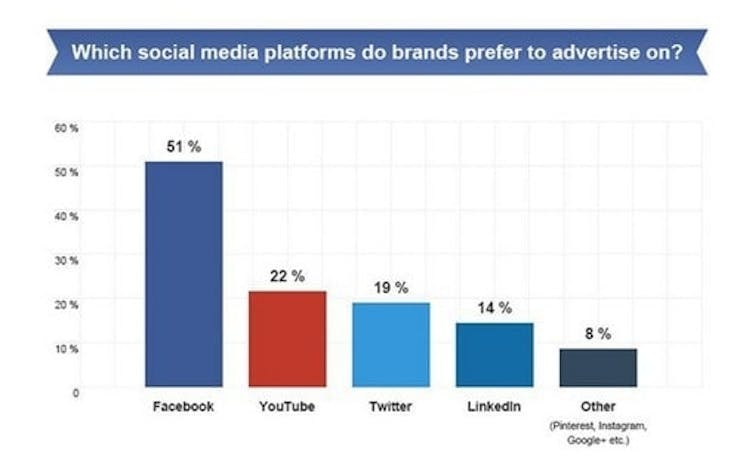 While you pay search advertising to appear at the top of relevant search results, social media advertising appears in relevant feeds. Both types of advertising allow you to identify the sort of audience you want to target, but social media enables superior targeting because of greater psychographic data.
25) Display Ads & Retargeting
Display ads are branded banner advertisements that appear on related websites. If you are a fitness company and your ad is on a page regarding sports equipment, your ad is likely to generate relevant traffic to your website.
Ads for the retargeting show on websites or in social media feeds. They are shown to users who have previously visited your site once and are therefore more likely to return.
Increase Traffic to Your Website Right Now!
If you follow these steps, expect to increase website traffic. While many of these strategies bring immediate reward, others will need more time and patience. Continue to push ahead by experimenting with different ways and assessing the outcomes.
That's pretty much all for today's post. If you have any suggestions for improving traffic to your website, please share them with us.