On Google, thousands of websites are competing for top ranks in search results. These website page rankings are affected by hundreds of criteria. 
Backlinks are a type of "vote of trust" between two websites. It is a powerful indicator of trustworthiness to search engines.
Many marketers who use search engine optimization know why backlinks are important. In this blog, we, the best digital marketing company in kolkata will look at the actual importance of backlinks in SEO.
Backlinks are critical components of SEO. They aid in the development of your page authority and domain, both of which contribute to search result ranks. However, the importance of link building in SEO extends beyond these advantages.
Before that, let's know the basics!
What Are SEO Backlinks?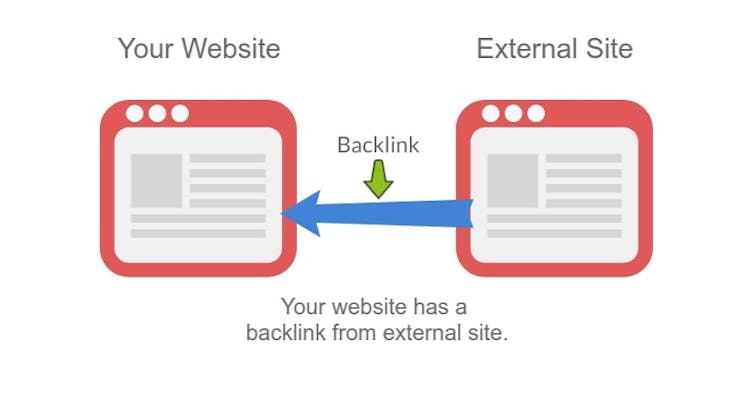 Backlinks are produced when one website connects to another. They are often known as "inbound" or "incoming" links. 
If Website A connects to a relevant blog post of Website B, Website B gains a backlink from Website A.
With search engine algorithms getting more complicated by the day, the importance of high authority backlinks has increased. They add strength to your site. 
The increased domain authority ranking makes your website more authoritative to search engines. The higher it ranks for the relevant keywords you choose during keyword research, the more authoritative it is. 
Not to mention that high-quality backlinks provide a way for people to reach your website.
For example, if a visitor is reading an educational blog and notices a post link to your website. If they find the content relevant to their inquiry, they may click on the link and visit your site. This referral traffic boosts your site's online reputation and improve SEO on Google. 
We classified SEO Backlinks into two types: follow and nofollow.
Follow Backlinks: directly add to your site's domain and page authority and pass on-site strength.
Nofollow Backlinks: do not transfer on-site strength. But they are still significant to assist visitors in finding your site more easily.
Bonus! The location of your backlink is really important. Backlinks put amid sentences (contextual backlinks) are useful to SEO. This kind of link building is important since they are tied to web page themes and keywords.
Must read: 12 Top SEO KPIs To Track For Your SEO Performance
Why Backlinks Are Important?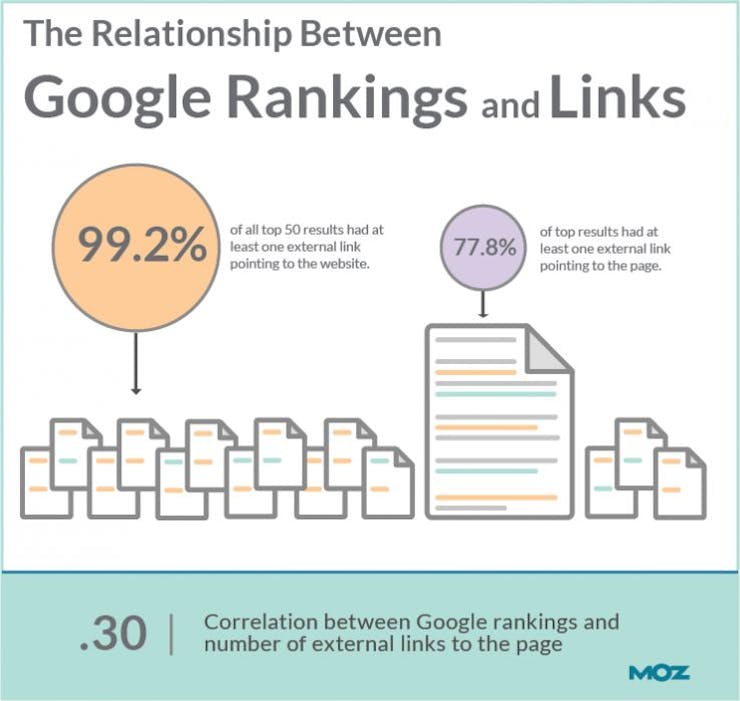 High authority backlinks help your website rank higher. So, link building is an important focus of any SEO plan.
Basically, more backlinks to your website show search engines that other people approve of your material. That's a positive thing. Search engines will rank your site higher in the SERPs as a result. 
Backlinks are beneficial to your search visibility and rating.
But it is not always a numbers game.
You can reach the top rank with fewer links
The quality of the links matters here. Also, as an SEO expert in Kolkata, we observed the ranking is based on on-site structure, quality content, and how the website renders.
Recommended : How Plagiarized Content is Harmful to a Website?
Now, let's dive into the chief topic, why backlinks are important!
The Importance Of Backlinks In SEO
Enhances Organic Ranking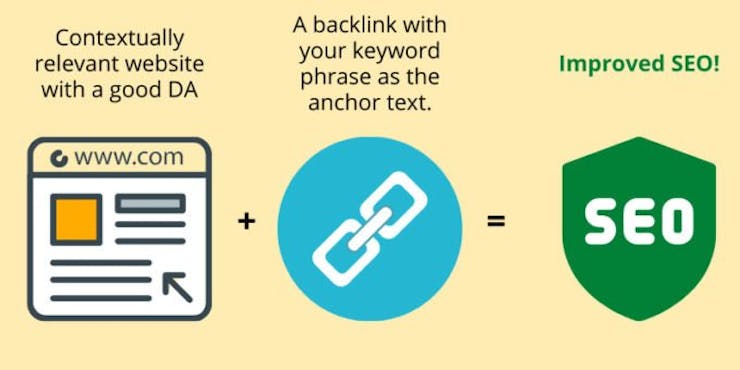 When search engines recognize your website as an authority, they will begin to rank it higher in the SERP. Keep in mind that Google emphasizes websites that consumers visit often for their frequent searches. 
So, if you have a high number of high-quality backlinks, Google will think that your site is a reputable and important source of information on that niche.
Note that you need to progressively build quality backlinks up. So, don't be duped into using dishonest methods to get an increasing number of backlinks. 
Such backlinks may provide you with the traffic you want. But you will soon notice how poorly your sites are crawled and rated in search engines.
Increases Brand Recognition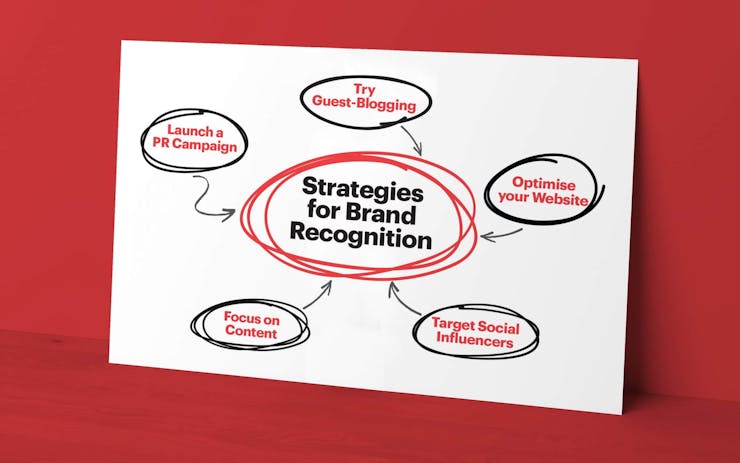 When websites link to you, it shows that they believe their viewers will benefit from your website content and offerings. 
Getting excellent backlinks also implies that high quality backlinks sites are suggesting your site and brand to their readers. It leads to relevant visits to your website. 
Use a 'Related Posts' area at the bottom of your blog to direct the referral traffic to more content they may be interested in. This helps people to spend more time on your website, which Google considers when ranking your website.
Increases Referral Traffic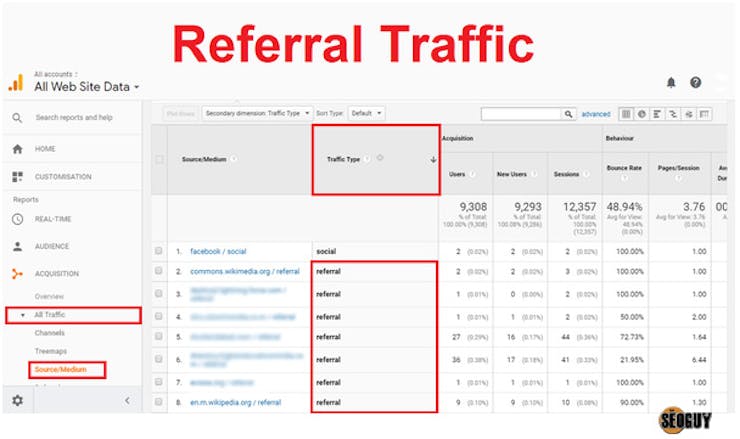 Backlinks also play an important role in increasing referral traffic. If a visitor arrives at your website through a backlink, Google Analytics records that click as a referral visit. 
Actually, referral traffic is more focused and relevant than other forms of traffic. Because it results in a lower bounce rate.
Establishes Your Company As An Authority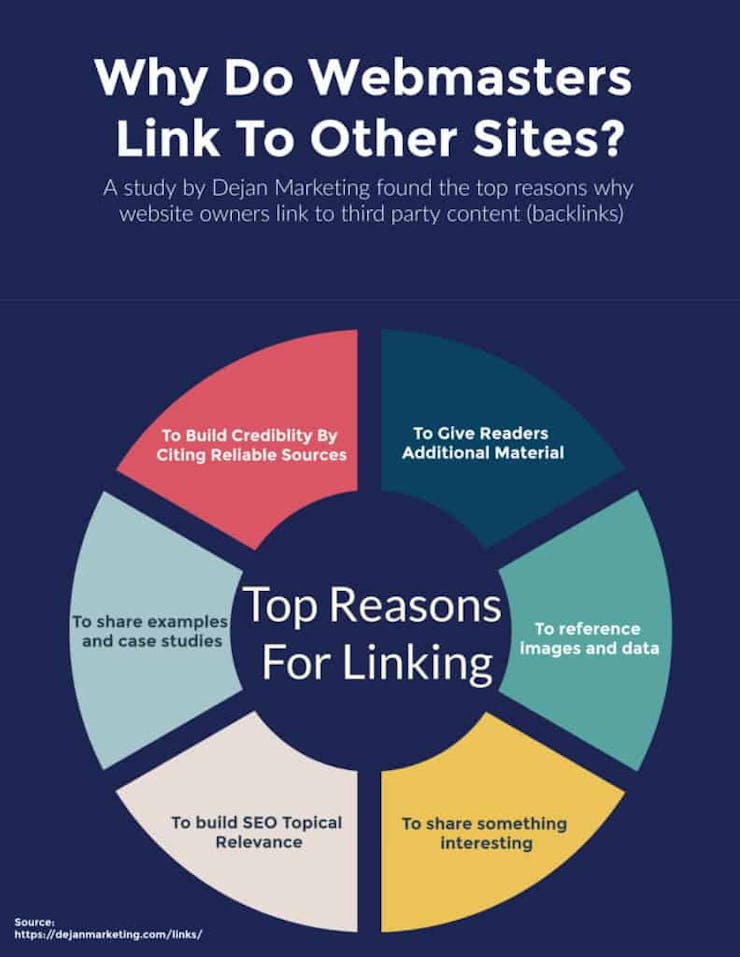 When more websites link back to you, it establishes your company as an expert on a certain service, issue, or subject. So, it's a major importance of backlinks in SEO.
Remember that Google uses SEO backlinks as one factor it uses to 'learn' about your website. As a result, the more backlinks you have, the simpler it will be for Google to learn more about your company.
Create Connections Between Brands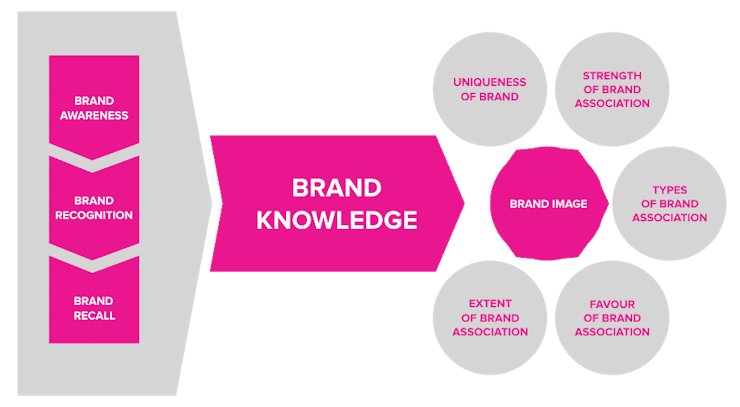 When you link to or promote other websites, people see it as a connection you have with the other brands. It fosters greater trust when people see you know each other enough to have an open, online interaction. 
However, do not fall into the trap of assuming that any link swap would be beneficial. Spammy link building will only hurt you in the long run.
Attract Additional Backlinks
It is another reason why backlinks are important that many people are not aware of. If you have some high-quality backlinks, other websites will link to you without you even asking.
SEO Backlinks Factors To Consider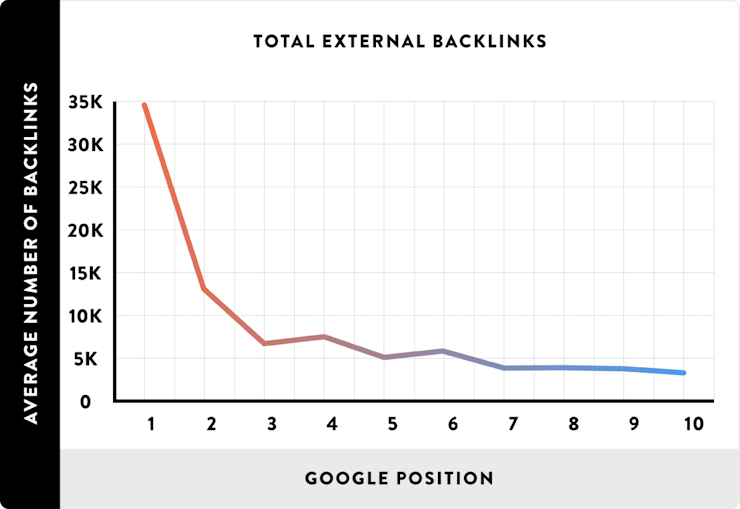 Total referring domains: The greater the number of high-quality domains linking to your website, the better.
Overall referring IPs: The total number of referring IPs is significant. But it is not as important as the total number of referring domains. 
Total backlinks: This varies from total referring domains. Your website may have many backlinks from the same domain. Therefore, the quantity of backlinks (even if they're from the same domain) is important.
Number of follow backlinks: Total follow links are Google ranking criteria. The more of these kinds of connections you have, the better. 
"No Follow" links do not count and are qualified by an HTML code snippet in the link element. Consider the following example:
<a href="http://www.abc.com/" rel="nofollow">
The total number of anchors: Website anchor tags are invisibly placed indicators that connect readers to certain regions of your website. Anchors make it easy and quick to go to a certain portion of the page. An anchor tag placed in a link is preceded by a hashtag.
Term presence in the anchor: Including the desired keyword in the anchor tag is the best practice. But it has little effect on domain rankings unless the keyword is really popular.
To improve SEO on Google and website page ranking, you need to consider some other factors of link building in SEO. Let's go through them!
Relevance Of Links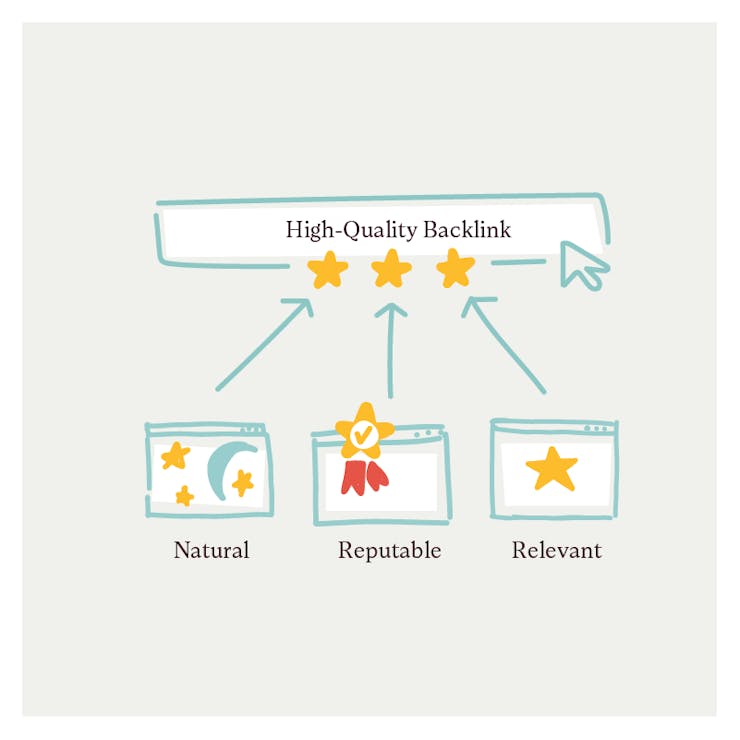 Google can tell whether a backlink is useless. If a gluten-free bakery in Delhi connects to your Kolkata's hiking gear store, the backlink is not relevant. Also, it will not transfer as much link juice as the backlink gained from the mountain climbing site.
Location Of The Link
Website architecture is important to Google, as is the placement of a link on a page. A hyperlink at the bottom of a website may not transmit as much strength as one put in a related blog post paragraph.
Link Number
A backlink found amid hundreds of links on a single page is unlikely to be as useful as one found among fewer. Apart from link equity, finding your link among many and clicking through to your site would be difficult.
Anchor Text

The visible letters or words that represent a hyperlink inside the material are referred to as anchor text. Sometimes they are highlighted and specially coloured. We consider the anchor text for an outbound link SEO-friendly, and it passes more equity than others. It is best to have a text that is concise, relevant, and not general. 
How Many Backlinks Are Safe?
This is mostly determined by the SEO marketers. Earning over ten backlinks every day is amazing and beneficial to your website visitors. A link spike or an enormous increase in the number of backlinks is artificial, as per Google.
So, that's all the importance of backlinks in SEO. That's why we, at Favfly, highly emphasize backlinks for our SEO strategy and digital marketing plan.