Love to plan and décor homes and workplaces? Then you must want to excel in your career as an interior designer. To accomplish that you may start an interior design business.
Interior design is a rapidly growing industry. Because now people prefer to engage expert interior designers. 
In India, the average monthly salary for an interior designer is about 30,900 INR. The survey shows the minimum salary is 14,800 INR, while the maximum is 48,500 INR.
As you see it's the best time to start your own interior design business.
Starting a business might be difficult, but we're here to offer you the boost you need to get started. You may become successful if you follow our comprehensive advice on how to start an interior design business.
First, you need to learn everything about this industry. Then make your interior design business plan and figure out how to get interior design clients. 
Let's start with how to start an interior design business. Then we will discuss how to grow the interior design business and the interior design business plan. Stay tuned with us!
Recommended: How To Grow Wedding Photography Business - 31 Best Proven Marketing Ideas
How to Start Interior Design Business?
1) Find your niche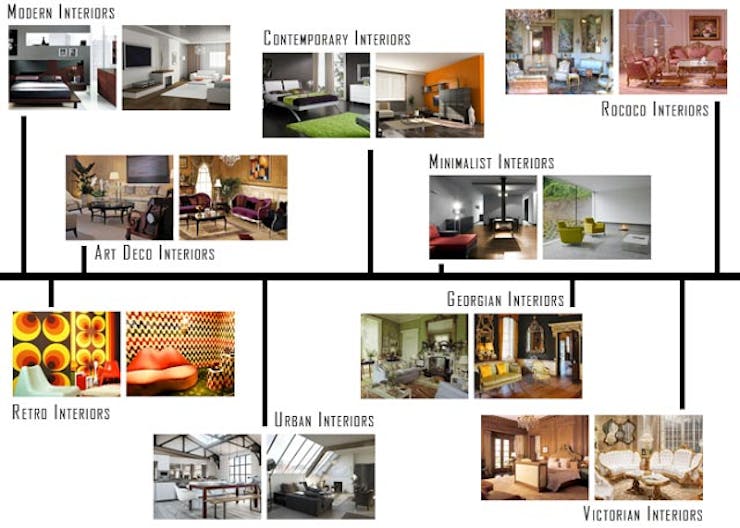 The sorts of services you'll provide should be your first priority. 
Each of us has our own unique style, and you can flourish at what you're most familiar with. So, identify your speciality and your approach and engage the relevant people.
Let's see the sectors of interior design business:
Interior designers can serve in a variety of fields like:
Residential
Hospitality
Restaurant
Retail
Workplace
Education
Marine
Aviation
All these areas need customized interior themes. So, your business can offer specialized interior design.
Antique furniture refurbishment, synthetic flower decoration, basement renovation, floors, custom furniture coverings, and interior lighting are a few sub-sectors of the interior design industry. You can add these services too.
Read This: Detailed SEO Explanation- Everything You Need to Know for SEO Strategy!
Choose from the types of interior design businesses you have expertise in and work in.
2) Know your ideal audience to start interior design business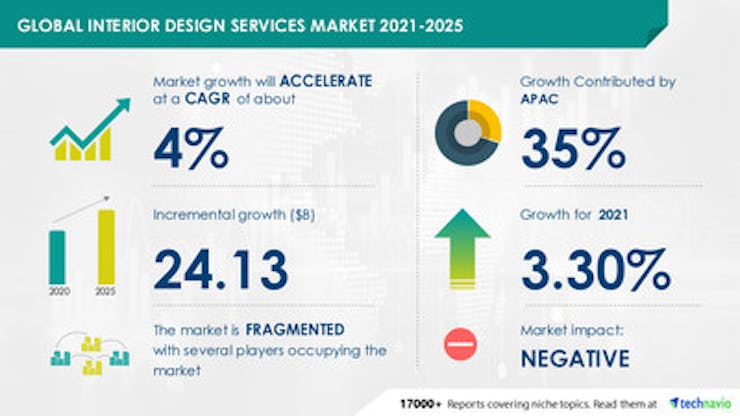 You need a clear understanding of your perfect customer to start an interior design business. Make a buyer persona. 
Figure out who your target customers are for your interior design business.
Determine the size of the market and the particular products that are popular among your target audience.
Try to know what your potential clients anticipate from your interior design services. Because they must have a defined goal and vision.
 Must Read: Google My Business Complete Guide
3) Select and register your brand name
You'll have to think of a name for your interior design business. It should be unique and relevant to your work. Have a long brainstorming session and note down anything you come up with.
You can use the Business name generator for this. Register your business name with your region once you've decided on a name. 
To avoid getting into problems later, be sure you have all of the permits necessary by law. It's very important to start interior design business.
The trade license will cost Rs. 2500 per year and company registration is a one-time charge of Rs. 25000.
4) Create a unique logo for your interior design business
Design a distinctive logo after choosing your interior design business. 
The importance of a logo is widely established for creating a brand identity. When consumers see a logo in ads, offerings, and other marketing materials on a regular basis, they come to recognize the brand and business. 
For the basics, you can use online logo makers like Canva, Looka, Graphicspring, etc.
But the best is to hire a logo designer for this. Here at Favfly, we have an excellent design team. Feel free to contact us for your personalized logo!
5) Create an interior design portfolio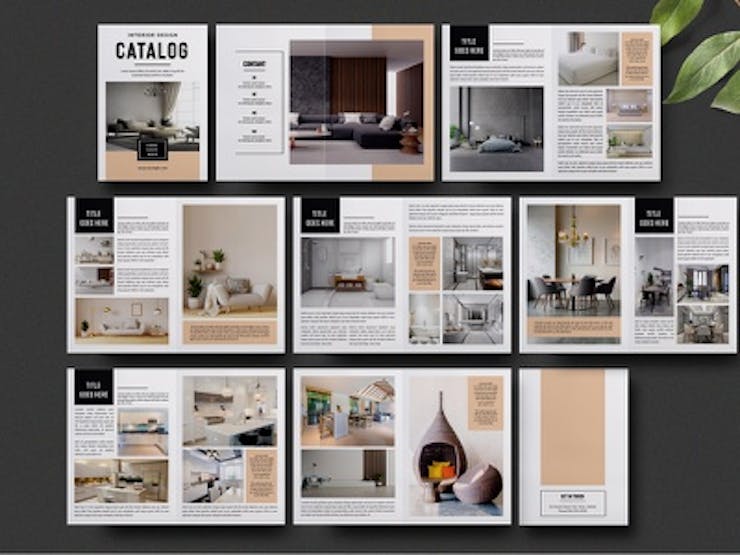 Interior design portfolio shows your expertise in the field. It's more like a catalogue of your services.
Clients must be able to view interior design components in 3D. Showcase numerous interior designs to the customer so they have a variety of alternatives to pick up one.
Include prominent photos of previous interior design work. Also, put up some experimental themes. These exclusive designs will attract clients.
It's fine if you don't have a portfolio to start interior design business. You don't need a large portfolio at the beginning.
Here are some examples of things you may put in your portfolio:
Photographs of your own residence
3D space visualizations. Utilize interior design software.
Photos of locations you've developed for real clients
The portfolio helps to represent yourself as an industry expert. So, your clients will have greater faith in your business and ability for interior design. 
6) Create a stunning website and start interior design business online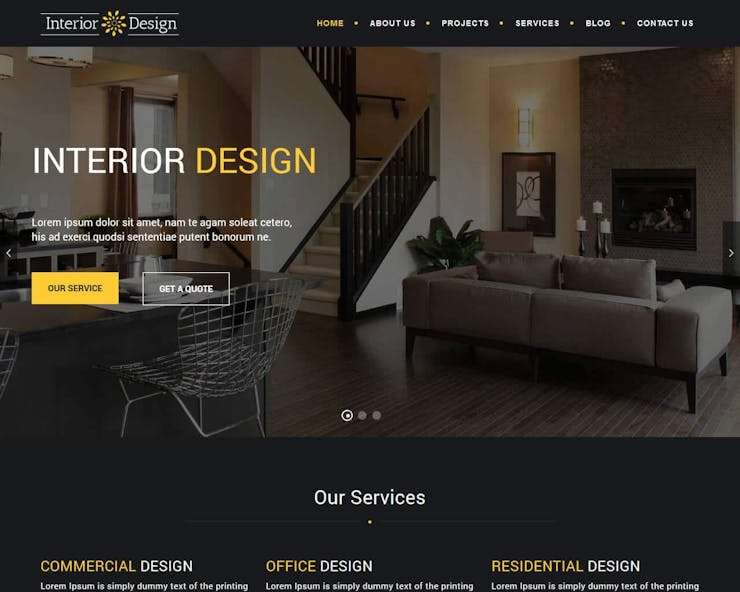 Customers for interior design do not engage interior designers personally these days. They begin their search for interior design firms online using search engines like Google, Bing, etc.
Next, they examine all of the content available on several interior design websites, such as prices and services. Then choose according to their criteria.
So, it's very crucial to have a website to start an interior design business.
Buy a domain name and develop a website for your interior design company. Your website design should include all of the information like contact details. Make your website a tool for converting visitors into clients.
Add your portfolio on your website's front page. The landing page should be eye-catchy. 
When people click the link to the site, make sure it loads quickly. Improve your website's performance. You can use Page speed checker to measure this.
The site's pages should be easy to navigate. The content on your website should keep your visitors interested. Showcase testimonials from happy clients. 
Having a interior design business website has numerous advantages, including:
Increased visibility due to the availability of the site 24/7
Ensure brand recognition through social exposure and engagement.
Backlinks from respected websites will boost the reputation of your interior design business.
Through the analysis of user behavior, you may learn more about your clients.
Response to frequent inquiries on the FAQ page
Your materials can educate visitors about your company.
Quickly generate quality leads
It will take some time to develop and polish your website. Don't hurry things, and don't start advertising your website while it's still under construction. Keep in mind that your website is a portrait of you as a designer.
If you want help designing your website, our experienced website designer in Kolkata is a call away! 
7) Fix your pricing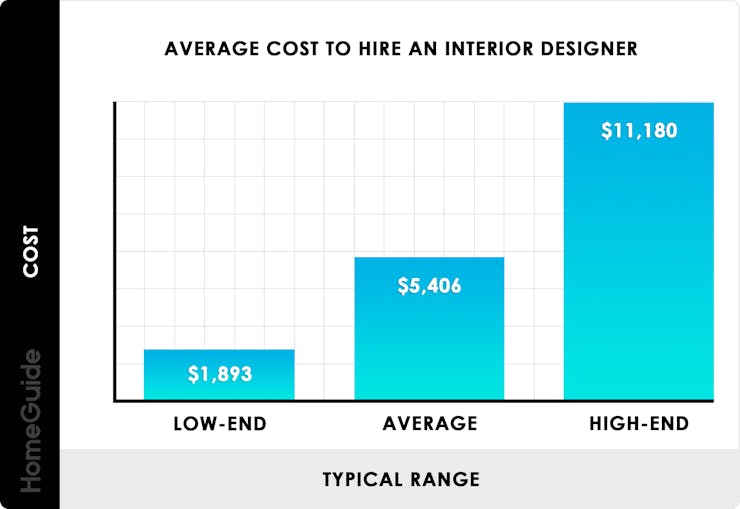 An interior designer must also be knowledgeable about the pricing of various materials on the market.
You'll need to conduct some research when you're ready to determine your pricing. Know the rates for other designers in your region. 
Rates come in a variety of forms, like hourly rate, price per square foot, etc.
Once you've chosen how much you'll charge your customers, you'll need to prepare an agreement and have them sign an interior design contract to finalize the arrangement.
8) Start marketing your interior design business 
Once you have set all the necessary things to start interior business, make an interior design business plan for marketing.  
You can start blogging for content marketing, nurture leads through email marketing. Utilize social media to advertise your company as well. 
Optimize your website for search engines to get free interior design leads. We will discuss these things in-depth in the next section "how to grow interior design business?" 
You can hire a digital marketing team to promote your business in the right way. Several businesses have tremendous growth results from our all-in-one digital marketing services in kolkata.
9) Attend trade fairs and meet experts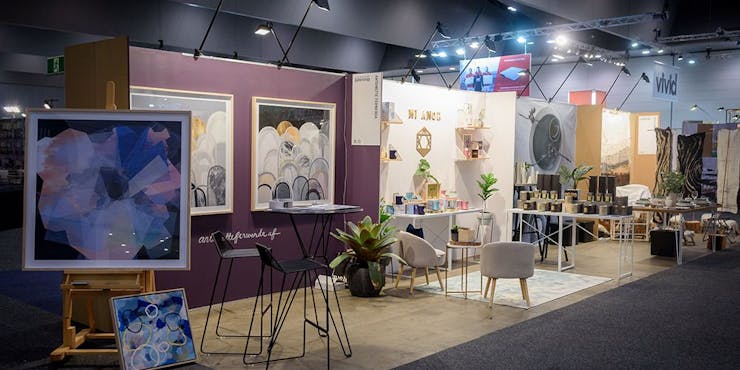 Trade shows are fantastic venues for gaining market visibility for your company. Whenever an interior design trade exhibition comes to your area, make sure to join.
You may come into contact with a number of well-known interior designers. Make direct touch with them. Their few good words about your business might help you land some major clients and deals.
Give your business card to individuals and experts when you meet them. Your business card should be eye-catching and include your contact details and website URL.
10) Make a separate work area for yourself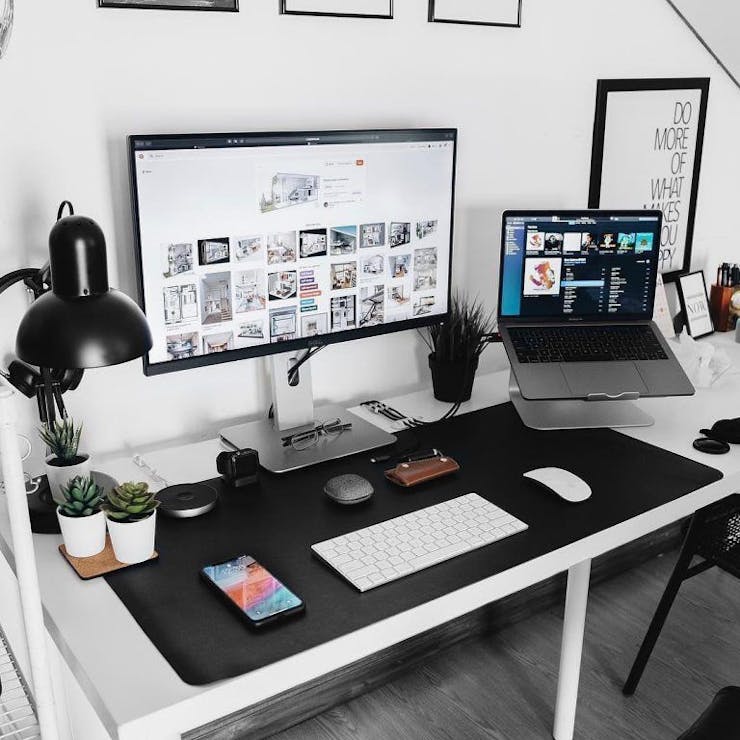 You can concentrate on building a work area for yourself after taking care of the digital part to start interior design business. A dedicated workplace will make you more efficient. 
If you have the funds to rent or purchase office space. do so. If you're on a low budget, though, you can operate from home. Set up your team and use project management software like ClickUp or Trello.
These 10 tips may have given you an idea of how to start interior design business. Implement the advice in your interior design business plan. You will soon understand how to get interior design clients.
In the next section, we will discuss how to grow interior design business.
How to grow interior design business?
After doing this far, surely you have one question. How to get interior design clients?
Getting regular clients is one of the most difficult challenges for interior designers.
You may have set many goals. They are like increasing traffic to your website, turning a lead into a client, or being more well-known in your area. 
Here we will see how to grow interior design business and how to get interior design clients in 2022.
1) Begin with a plan and make a strategy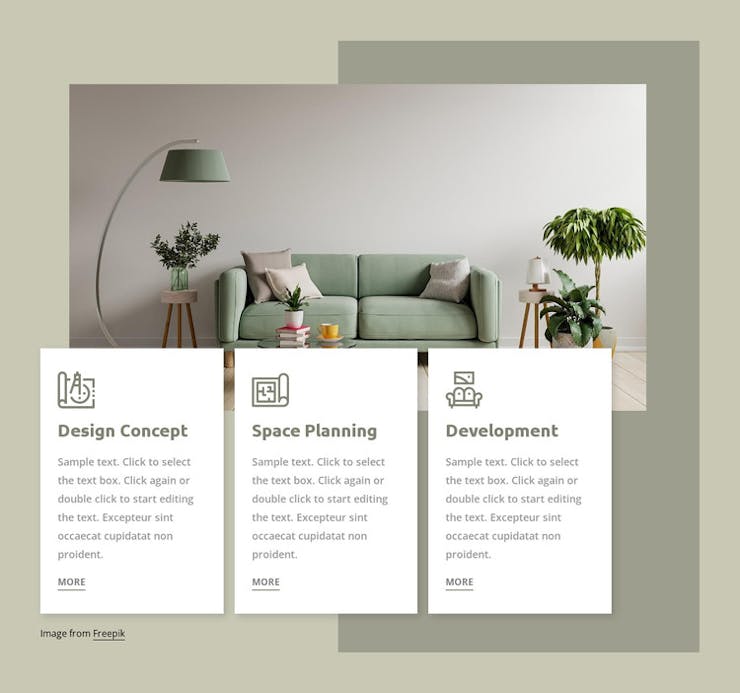 If you don't have a plan, you'll never be able to construct something worthwhile. Before taking any action, every successful firm needs a detailed business plan. 
First, identify the obstacles for your business and find probable solutions. Then set your KPIs to measure your growth. Schedule your new service launches. Now that you have your first-year goals, begin to put together a strategy. 
This interior design business plan will help to achieve success.  
2) Facebook advertising for hyper-target potential clients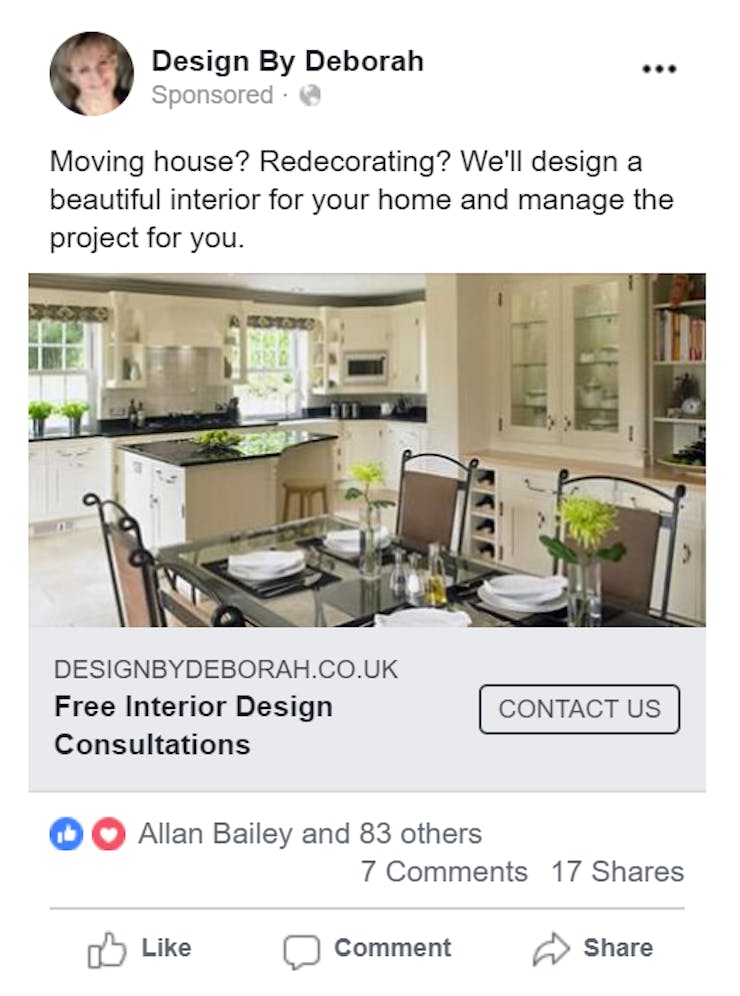 For interior designers, Facebook advertising is an overlooked source of new clients. You may start with a little budget to discover how well it benefits your company.
The amount of detail with the targeting is one of Facebook ads' major highlights. Depending on your business, you can specify the location, age, and gender.
There are precise targeting choices like hobbies, behavior's, and even educational levels. You can experiment with different ads to determine which ones work best for you.
You can target folks who like your Facebook page, have attended events you've organized, and so on.
We've witnessed designers with Facebook ads get excellent outcomes with many new customers per week.
3) Word-of-mouth marketing can help you get more referrals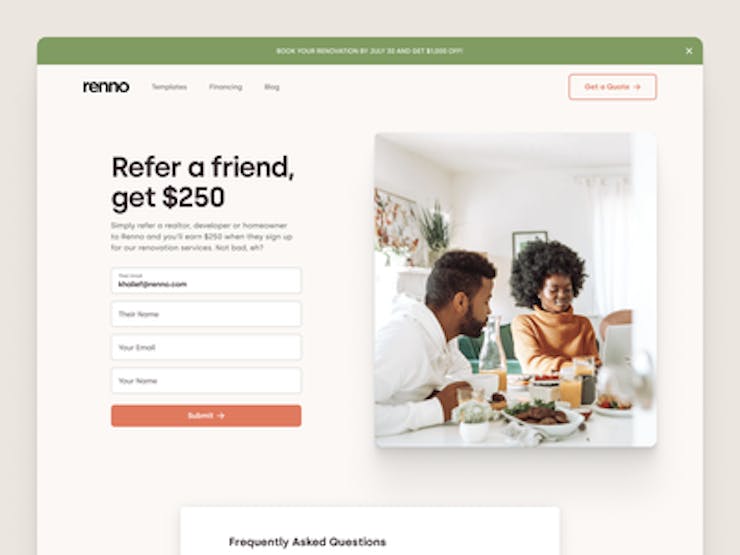 Interior design recommendations might be vital to your business's existence. So, how can you get interior design referrals?
To begin, simply ask your current clients. As you are currently working with them and they are aware of your abilities.
Create a referral reward program for your prior and present clients. It will enhance your efforts to promote recommendations.
You can give coupons for your own offerings to urge the client to return. Make those coupons giftable so they may be used as an easy referral tool.
4) Get potential customers on Houzz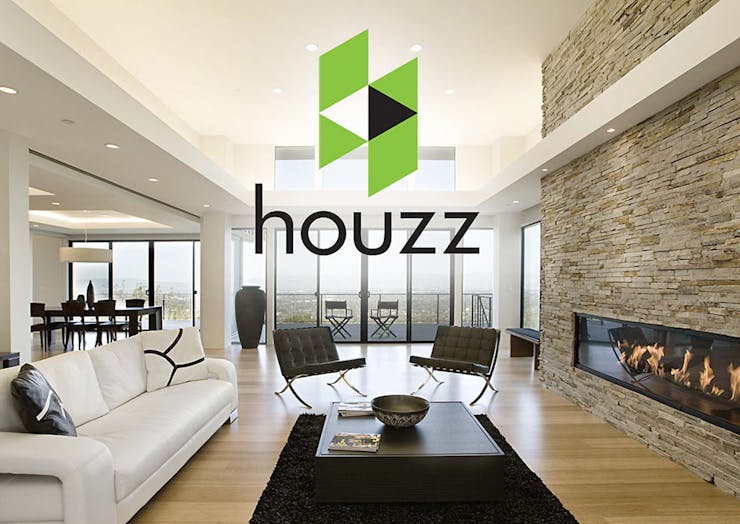 Houzz marketing may generate consistent leads for your interior design firm. The key to success on the site is to maintain your profile up-to-date and comprehensive.
Houzz's platform has revolutionized the way people locate and hire experts. It receives a lot of traffic from search engines for terms like "interior designs near me."
So, use Houzz to grow your interior design business.
5) Enable Google to Aid You by Boosting Your SEO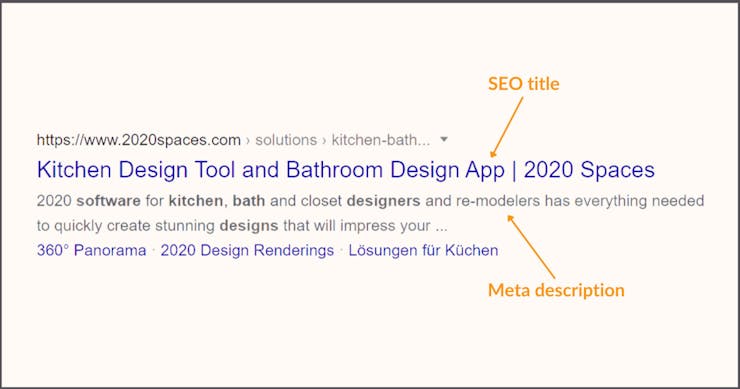 With the right effort, SEO can put leads on autopilot for your business. It will produce a constant stream of new leads each month.
To begin, we, the best SEO company in Kolkata are the finest platform for SEO to construct your site. 
The very first step in SEO is to do keyword research. These keywords are specific search phrases you should target to increase traffic to your website.
Use Ubersuggest to accomplish this for free. After identifying your target keywords, implement them for productive use.
Add your keywords in crucial locations on a particular page. It will enhance your chances of ranking for that term. Try to organically incorporate your keywords in areas like:
Besides keywords, another most crucial thing to rank in Google is backlinks. Add relevant links for your content. You can obtain quality backlinks by:
Request to be included on your suppliers' websites. You can give them a testimonial.
Write guest blogs of other interior designers
Obtain coverage in your local press 
Use influencer marketing. You can ask leading bloggers or brands to write for you
Finally, if you're a local interior designer, make sure your Google My Business profile is set up. They show up in nearly every 'local' search.
Utilize local SEO to find potential customers in your neighborhood. 
Remember, SEO is not a rapid solution and requires time to reflect its advantages. But if you do it, you may reap the benefits substantially.
To know more about "what is SEO and how it works" you can read this guide on SEO.
You can't accomplish everything on your own as a newbie. Here at Favfly, we have a number of SEO experts in Kolkata who can help you with optimizing your website.
6) Google Adwords allows you to invest a little and get a lot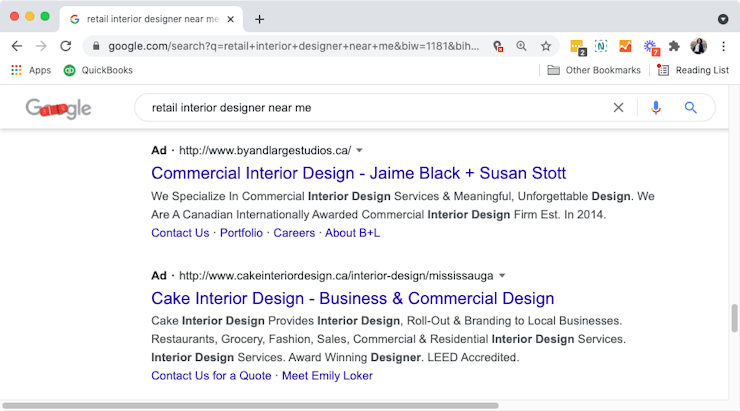 It's simple to appear at the top of Google if you pay them. However, it does not have to be expensive.
The price is determined by how competitive the keyword is. It means how many individuals are competing for the same position.
You've done your keyword research in order to optimize your site for SEO. So, you know precisely which keywords you should try producing ads for.
Google Ads include a variety of advertising alternatives, such as Search Ads, Display Ads, Shopping Ads, Video Ads, and so on. 
The ideal way to spend money on Google Ads is to select the appropriate keywords and experiment with smaller budgets. Then see whether they convert into leads and clients. If they don't, either you're targeting the wrong keywords or your site isn't effective enough to sell.
7) Blogging Can Help You Build Your Brand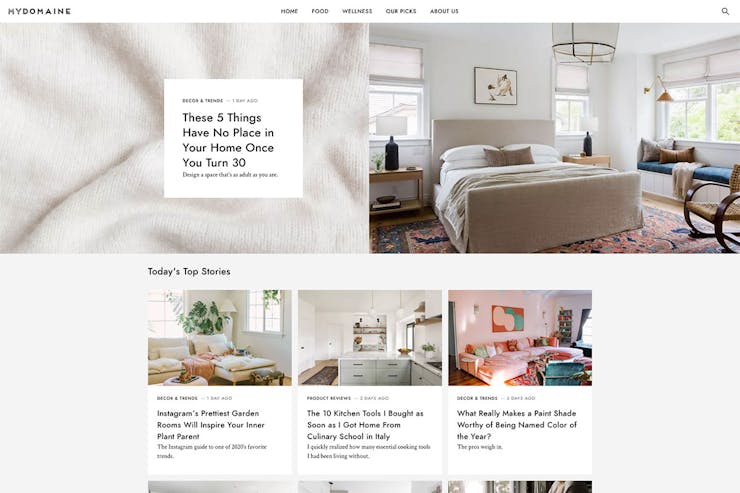 Businesses that use blogs in their content marketing strategy get 67% more leads than those that don't. 
A blog may help you boost your interior design business and turn it into a client-generating powerhouse.
It allows you to demonstrate your abilities in a unique way. Incorporate images in your own work to stand out. Avoid making your blog completely sales.
Instead, use your blog to establish yourself as an authority in the business. It will educate the visitors about your services. Also, aids in the development of your company's brand image.
You may highlight other designers, businesses, and bloggers who might become useful sources of potential clients. It will increase the website traffic as well as your business. 
You can also set up a photographic blog to showcase your design. Or make an online gallery page.
Read Top 15 Benefits of Blogging for Your Business! and know how much blogs help in SEO. So, be careful about your content strategy!  
8) Build a mailing list for your own community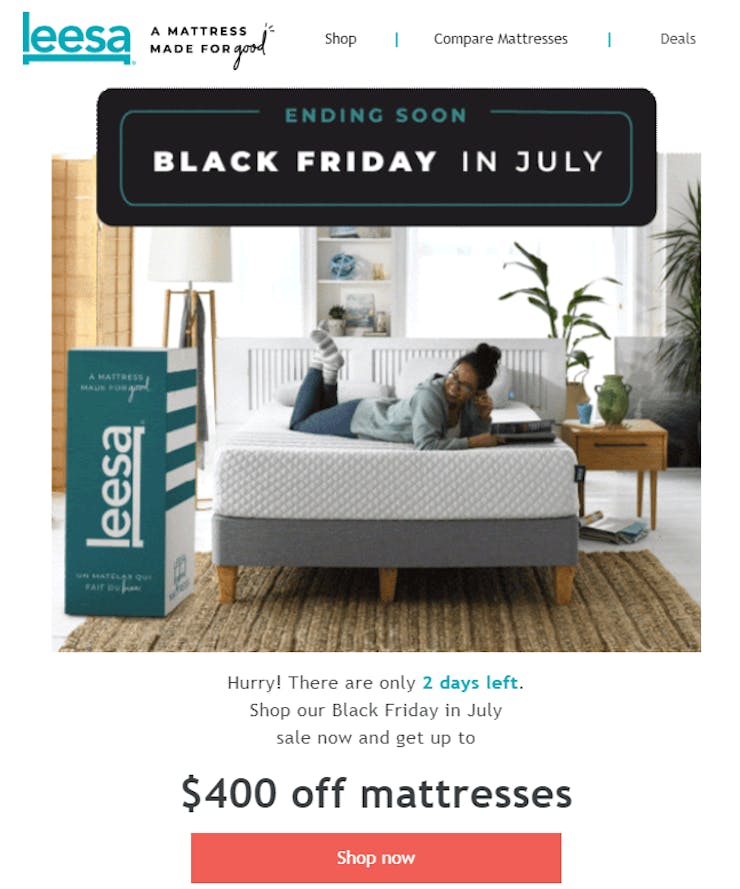 Email marketing is a low-cost yet successful approach to creating a strong customer base. First, collect email addresses from people who visit your company's website.
Build your email list and create a drip campaign. You can use Mailchimp, omnisend, sendinblue, etc.
Create your own newsletter and invite others to sign up for it for free in exchange for their email addresses. You can give a content offer like free home decor ideas for 2022 
Then, send them emails outlining some of the most important aspects of your interior design services. You can add an invitation to follow you on social media, or showcase some of your projects. Or you can inform them about your services
Many of them will be interested in your business. Some of them may hire you to decorate their homes.
Do your email marketing in a professional manner. Your emails should convince the recipients to hit the call-to-action button.
Email marketing may be a source of regular, high-quality clients who adore your work.
It may convert potential leads into clients in no time if done correctly. 
You should contact your email list at least once a month with fresh content you've generated, and new projects you've worked on. That keeps them engaged.
Want to have some idea about email campaigns? Read Top 5 Reasons Why Email Marketing Is Important For Your Business! now.
9) Unleash Instagram's Full Potential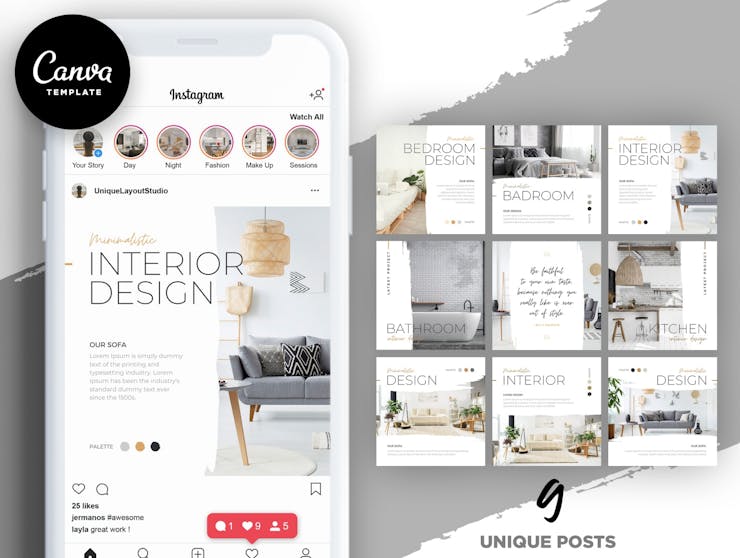 Instagram is the social media of choice right now. Because of its major picture focus. And it fits nicely into the interior design business.
It may be a very effective tool for promoting your interior design firm. Exhibit your personal style to potential customers from all over the world.
When someone comes across your profile, they should have a good idea of what you're all about. Your pictures should be enough to encourage them to follow you.
The quality of your images must be HD. It may give your profile the extra boost it needs to get visitors to click the tempting follow button.
You should try to publish 2-3 times each day to get some substantial following numbers. Use scheduling apps like Schedugram or Later to bulk schedule your post in advance.
When posting, make sure you're using the correct hashtags. Hashtags can be used to find Instagram postings. You can get free interior design leads.
Do not underestimate the power of social media in advertising your new interior design business. You can use sponsored advertisements.
So, you understand the power of social media marketing. Include this in your interior design business plan today!
Market your interior design company utilizing some creative techniques for rapid growth. Make sure to develop a strong visual identity for your company in order to leave a lasting impact on your customers.
We are always open to assist you. All the best for your new interior design business!