Successful email campaigns provide higher ROI than other digital advertising channels. 
Being the best digital marketing company in Kolkata, many marketers come to us with email conversion rate problems. 
Their open rates are high, yet their lead generation is low. This can be because their campaigns can't persuade recipients to take the action. 
So, how to increase your conversion rate?
This post will go through how to calculate your conversion rate for email marketing. Also, what is considered a good conversion rate, and what techniques to improve it?
Read This: Top 35 Benefits Of Email Marketing For Small Businesses
What Does Email Conversion Rate Imply?

An email conversion occurs when a subscriber does a certain activity after getting and reading an email from you.
And the proportion of subscribers that accomplish your desired action is the email conversion rate. The conversion aim can be a purchase or becoming a lead.
Recommended: Detailed SEO Explanation- Everything You Need to Know for SEO Strategy!
How To Calculate Your Email Conversion Rate?
Divide the number of persons who performed your targeted action by the total successful delivery number. Multiply by 100 to get your email list conversion rate.
[No. of Conversions / No. of Delivered Email] x 100 = Email Conversion Rate
What is a Good Conversion Rate?

The average open rate across all sectors is roughly 21.8%. A good email conversion rate is between 2% and 5%. But it's not true for every business! 
Just try to boost your email performance to execute successful email campaigns. 
Research your niche's average email conversion rate and attempt to remain above that. If your conversion rate is poor, rethink your email efforts.
Now let's talk about the best 3 methods to get a good conversion rate.
Must Read: Google My Business Complete Guide
3 Ways To Increase Email Marketing Rate
High Optimized Content
Create an engaging subject line: A 30-35 character subject line determines the opening and conversion rates. Creatively include your clients' pain areas and compel readers to open.
Responsive design: Make your emails mobile-friendly and engaging. Keep the content precise and readable. Reduce picture size so they load quicker. Lastly, have a clear call-to-action button.  
Personalization And Segmentation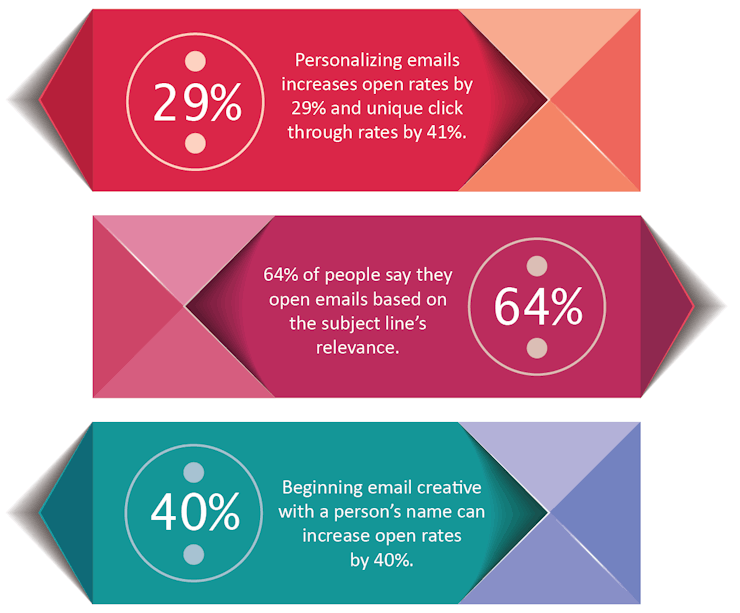 Increase your conversion rate by sending extremely relevant emails. Therefore, segment your email list based on demographics, browsing behavior, and previous purchases. 
Personalization is the key to successful email campaigns. Tailor the content according to the readers and directly address them.
Also, send material that corresponds to their stage in the sales funnel. Have sequences like welcome emails, post-purchase emails, re-engagement emails, etc. 
Have Dedicated Landing Pages
Direct recipients to a dedicated landing page to complete the desired action. Your email conversion rate will suffer, and bounce rates will be high if they don't see the offer featured in the email. 
Conclusion
The user experience has a direct impact on your email conversion rate.
We, the best SEO company in Kolkata, suggest creating emails to pique people's interest and clearly spell out your value offer and CTA. Last but not least, use A/B testing for successful email campaigns.