If you currently have a blog, you're probably aware of the value of business blogging. Also, know what SEO advantages blogs provide and how important they are to rank your business website. 
Companies that blog get 67% more leads each month on average. 
84% of businesses have a content marketing approach.
But only publishing blogs from time to time won't help you. Like your website, you have to do blog post SEO optimization. 
Blog post SEO is crucial. It helps you to attract more visitors to your website continuously. Organic Google traffic is the most important source of traffic for high-earning blogs. So, your chances of ranking high in SERP will also increase.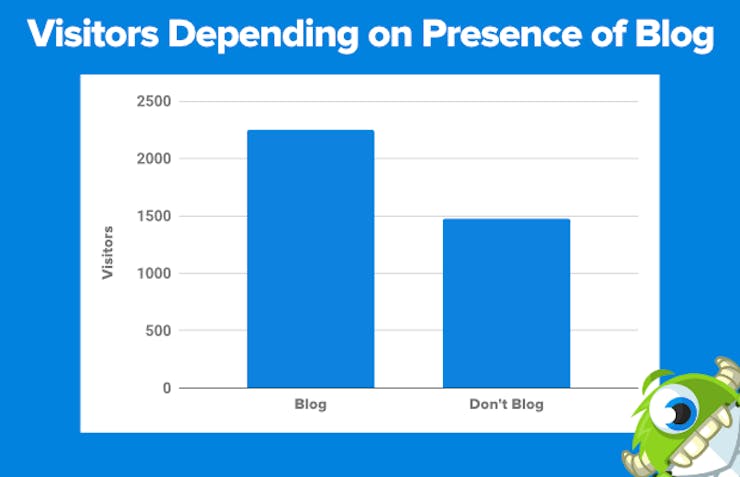 You may understand the importance of blog post SEO optimization. Now the question is how to optimize blog post for SEO? 
As a reputed seo agency in kolkata, we get requests for blog post SEO optimization tips. We advise them to optimize blog post for SEO while writing them.
There are many things you can do to improve the SEO of your blog content. You can go over and apply these techniques to enhance older posts as well.
In this resource, our seo expert in Kolkata will tell you their finest ideas on how to optimize blog post for SEO. These strategies we employ on our own blog, which receives lots of visitors from search engines.
Without wasting more time, let's go through the top 15 tips for blog post SEO optimization. 
Blog post SEO optimization- Must know tips!
1. Effective keyword research to organize your content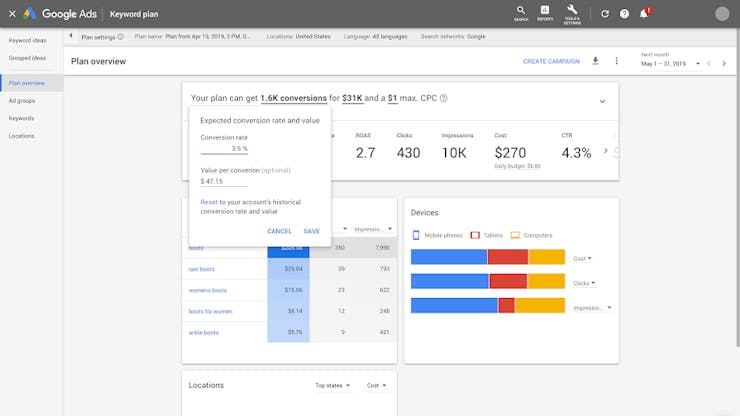 Do you know? As per 32% of bloggers, original research is a significant element in excellent outcomes. 
Many newbies write about things they think their customers would be interested in based on their estimations.
However, you don't have to make predictions when you can conduct keyword research. So, you can learn precisely what your customers are searching for.
Content writers and SEO professionals use keyword research as a tool for on-page SEO. Based on search engine statistics, it assists you in discovering topics that will attract visitors. 
You may then design your content strategy around these keywords. Secondly, it will help you come up with fresh blog post ideas.
We also suggest SEMRush. It is among the top keyword research tools. They provide detailed keyword information, competition research, keyword position tracking, and a slew of other services.
If you're a SEMRush user, look at their SEO Writing Assistant feature. It may help you find LSI and related keywords also readability, tone, and average article length.
2. Look for Descriptive Keywords for Your Main Keyword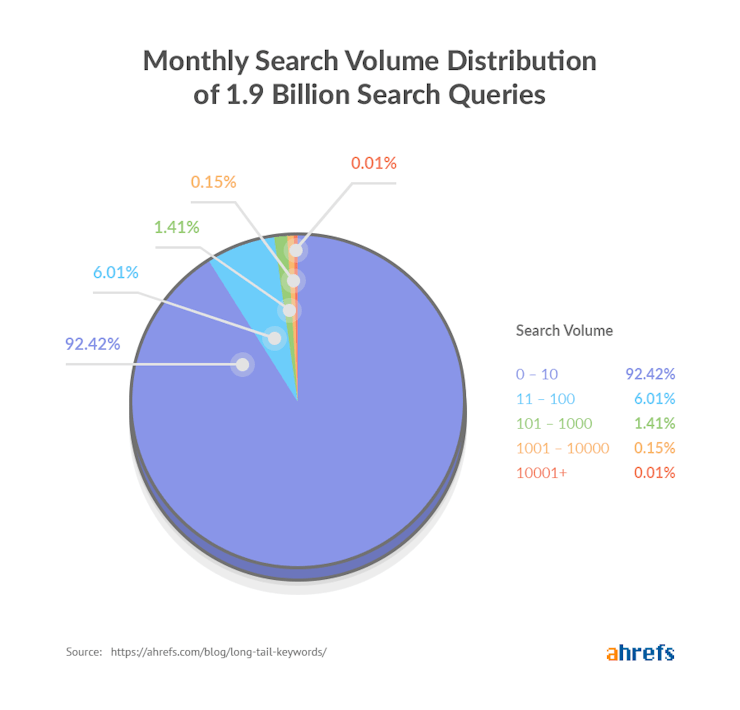 First of all, do your keyword research and come up with several keyword suggestions. Choose the one with the biggest search volume and the least amount of competition.
This will be the keyword you'll be concentrating on. It's the term that your users are going to type into a search engine most.
You may set the focus keyword in your article's SEO settings of your blog post. This will enable you to assess how well you used it in the article.
Now the next task is to decide the Latent Semantic Indexing keywords(LSI). These are the searches that apply to your main keyword.
The simplest method to locate them is to type your main keyword into Google Search and browse to the bottom of the results page. You can find them in the related searches area.
In your writing, you should include most of these keywords as appropriate. So, the blog will give the most comprehensive answer to the readers.
Aside from LSI keywords, there is another suggestion for creating comprehensive content. Search your target term and then go to Image Search.
There will be subject bubbles with various keywords. We recommend adding these while writing to ensure that it is as complete as possible.
Warning: Don't stuff your writing with keywords. Users will find this weird, and search engines are quite adept at identifying keyword stuffing.
3. Essential areas to use keywords in your article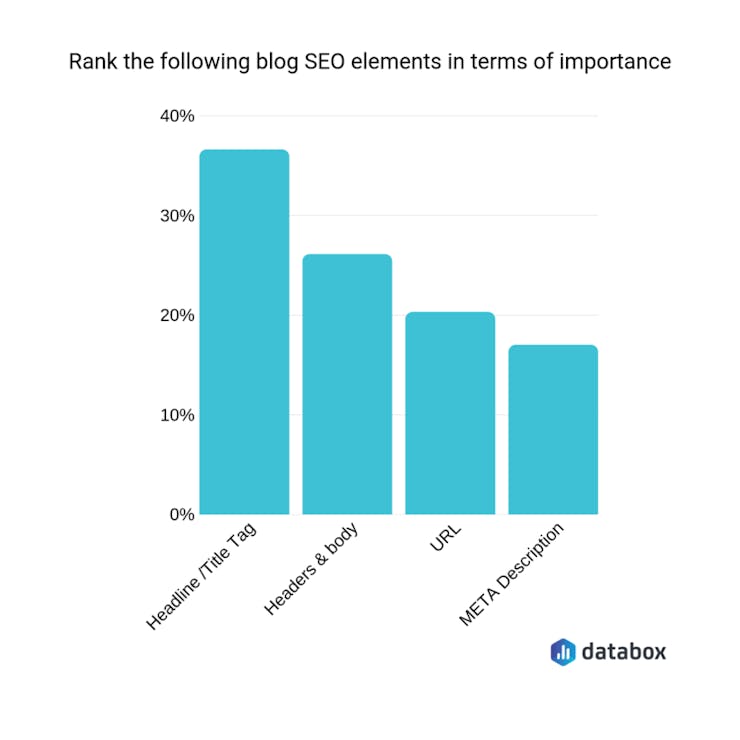 It's critical to put your relevant keywords where they'll have the most influence on people and search engine crawlers. Use them in the following places if relevant:
As we have already warned you, avoid using too many keywords in these areas as well.  This will not only upset your blog readers, but it will also result in a Google penalty. A few well-placed keywords will work.
4. Create a Catchy Title for Blog Post SEO Optimization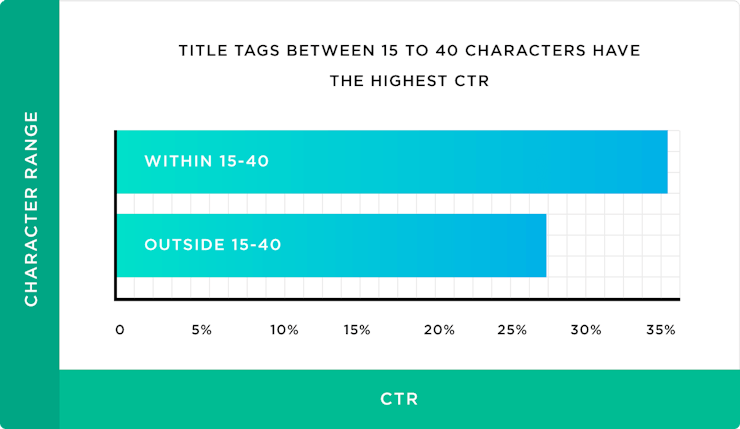 The title of your blog post is crucial for search engine results.
An excellent blog post title increases the relevance of your content to the search query. More significantly, it encourages visitors to click on your post when they come across it in search results.
Use your target keyword in the first 60 characters of the headline. It will make the title more SEO friendly. Also see the preview in the SEO settings, how the title looks like in the SERP.
Besides that, we suggest making your title attractive and click-worthy. This is because click-through rate (CTR) is an essential factor in SEO. Use WordPress plugins like SEOPressor for generating blog titles.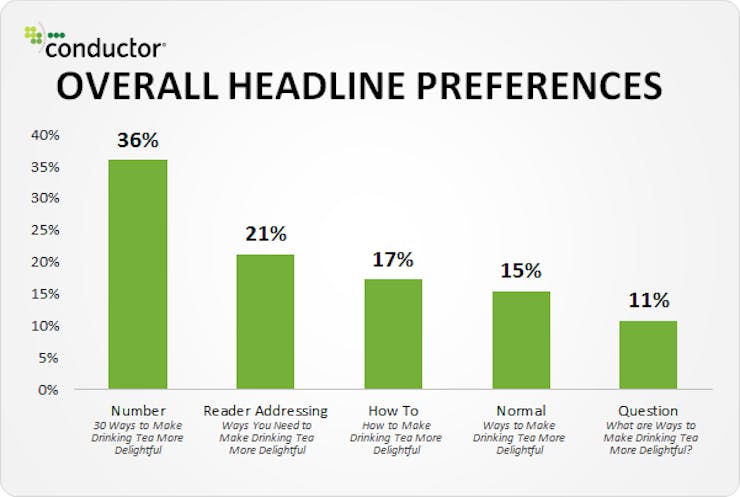 There are several formulas for creating good headlines. EMV or emotional marketing value is one of them which is still effective for blog post SEO optimization.
This method suggests using power words to evoke certain emotional responses from your audience.
If you use the MonsterInsights plugin, it has a built-in headline analyzer tool that provides a headline score directly inside the WordPress admin area. This also gives real-time suggestions for improving your title to increase click-through rates.
5. Internal linking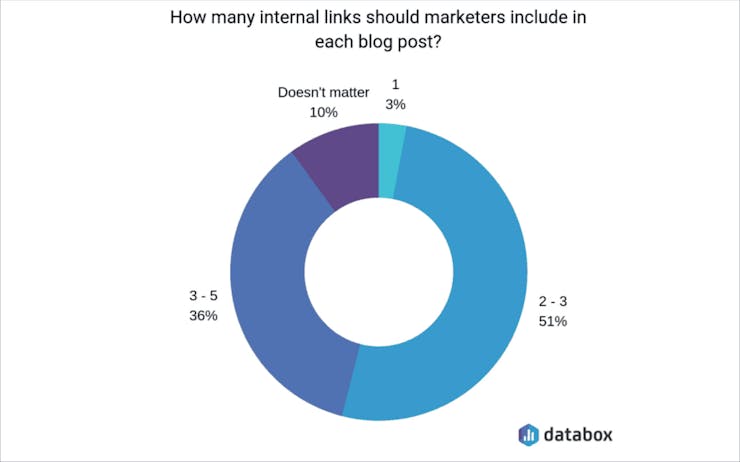 If you've been blogging for a long time, you'll have enough content for readers. Internal linking allows you to direct new readers to older, related content.
It is an excellent approach to establishing a contextual relationship between new and old blog posts. Also, you can transmit relevant link juice to previous content with this approach.
Most Bloggers use this method to redirect traffic.
WordPress makes it simple to find old posts directly inside the post editor. Simply choose the text to add a link and then click the link button.
A text pop-up will display underneath the words you've selected. There type the title to find earlier articles which you wish to link here.
Internal linking will ensure that your on-page SEO is strong and that older content continues to receive fresh links. Quality links are a vital blog post SEO optimization method for any website to rank higher in SERPs.
Beginners frequently make the error of conducting one-way internal linking, in which they link to previous posts from fresh articles. For maximized benefit, update existing posts to connect to your new content.
6. Include Images and Videos into Your Blog Posts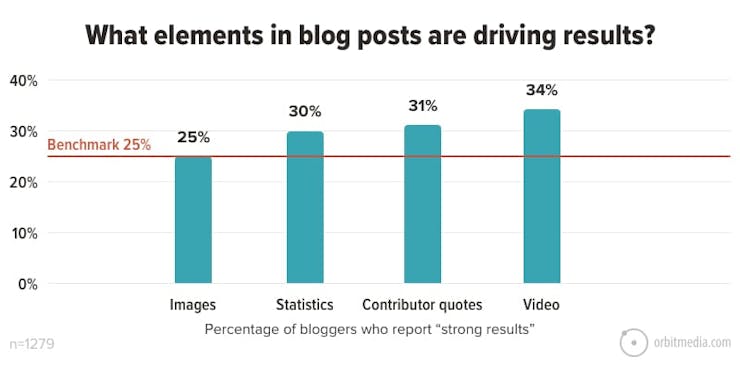 Do you know?
In their blog posts, 90% of bloggers use photos.
Only one out of every four bloggers uses video in their blogs.
After integrating videos in blog articles, 34% of bloggers report seeing positive effects.
Bloggers that used 10 or more photos in a blog post had better results.
Only 3% of bloggers include over 10 photos in their blog articles.
As you can see from the statistics, professional bloggers use media files to optimize blog post for SEO.
Search engines usually prioritize engaging material in search results. Images and videos are considerably more visually appealing than simple text.
That's why you should include pictures between paragraphs in your blog articles.
When uploading photos, you should be concerned about image copyrights. Beginners sometimes copy photos from other sites to use on their own. It might get them in legal problems if done without necessary credits.
Don't worry, there are several websites like Unsplash where you can find royalty-free photos to use in your blogs. You may also use your own unique pictures or design appealing visuals using services like Canva.
Maintain the quality of your photos. When uploading photos to your blog, add keywords in the title. Secondly, fill out the ALT text section with a short, keyword-rich description of the image.
Videos for Blog post SEO optimization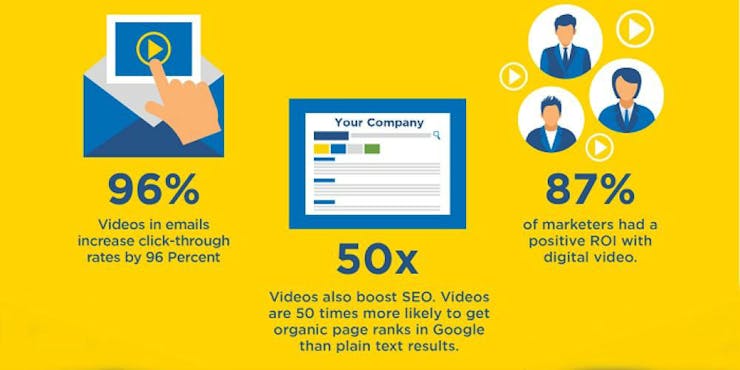 Video clips are more engaging than images. You may make slideshows, vlogs, videos for your blog articles. Experiment with different videos to find which perform well.
However, you should never add videos directly to your blog articles. WordPress is not designed to deliver videos, and your shared hosting service is incapable of doing so.
Our experts suggest posting your videos on YouTube first. It is the second most popular search engine and the second biggest social networking site after Facebook.
7. Add Meaningful Meta Description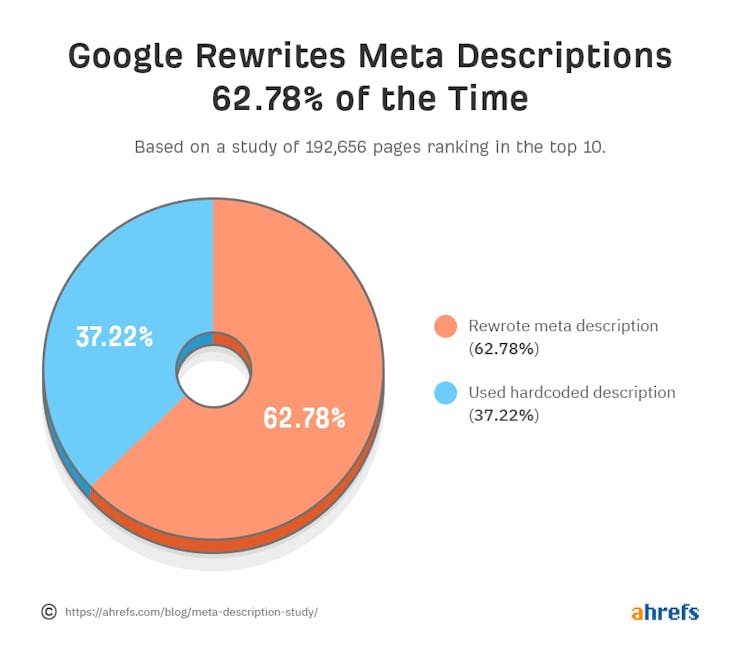 The meta description is a type of HTML meta tag that can be added to any blog. Its goal is to give search engines crawlers a summary of your content.
The best seo company in Kolkata recommends using the meta description for all of your posts.
A decent meta description provides information about the post on SERPs. This also displays when your content is shared on social media networks.
As you know, this description will entice people to read your post, write them as useful as possible.
Make sure that your focus keyword appears at least once in the meta description for search reasons. Try to use that keyword at the beginning of the text instead of after.
Meta Description has a maximum restriction of 155 characters. If you exceed that restriction, it will shorten your content to 155 characters. 
To write a meta description, go to your post edit screen and scroll down to the SEO settings. You can also preview how it looks like in the SERPs.
8. Arrange your content with categories and tags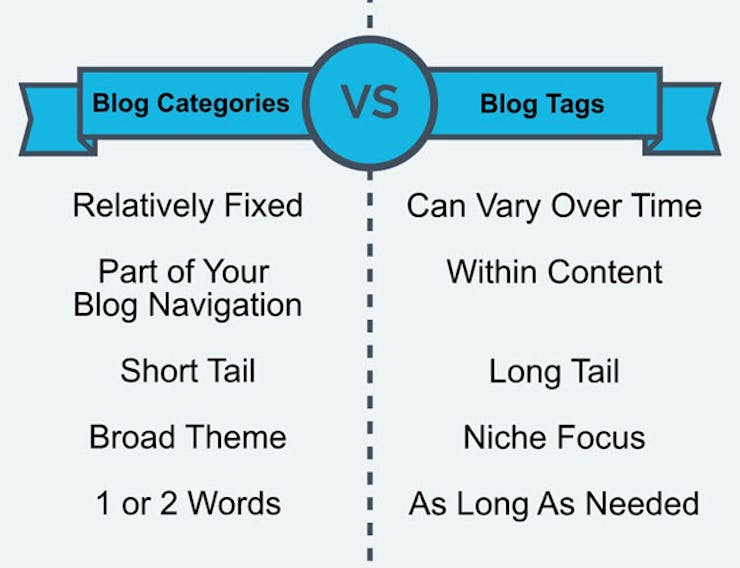 Categories and tags assist you in categorizing your content not just for yourself, but also for the audience and search engines.
The issue is that many WordPress newcomers end up messing up. They can't determine the right category and tags for specific articles.
Consider your website to be a book, with categories serving as the table of contents and tags serving as the index.
Categories are used to organize your blog's material into major themes. Tags are the subjects covered in a single blog article.
Appropriate categories and tags will enhance your blog post SEO optimization and help crawlers to rank you higher.
9. Make It Easier to Read Your Articles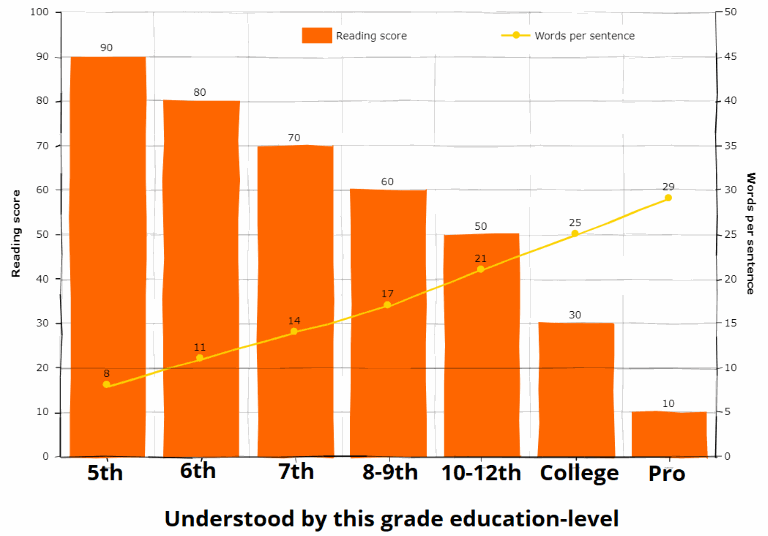 Readability is an essential element that search engines consider. A good readability score means the text is simpler to read. Easy-to-read blogs always score better than complex articles.
Computer and smartphone displays are still not ideal for reading. That's why most people just glance over the content. According to research, visitors spend less than a second deciding whether to stay on a page or depart.
Must Read: Why Website Speed is Important for SEO?
So, you have only a few seconds to entice the user to stay and scroll. To make it easier for your users to browse content, enhance its readability.
To enhance readability:
Use small brief sentences, shorter paragraphs, punctuation, headings, and bullet points. 
Increase the amount of white space.
When adding headers, make sure they're in the right order. H1 for the main title, H2 for subheadings, H3, H4 for lower, and so on.
Avoid using complex verbs and passive voice in sentences. 
Use common words and add more transition terms like, however, finally, similarly, for example, etc.
If you use any SEO plugin, it will assess readability problems for you and give advice in the analysis area.
You may also use services like Grammarly to check your grammar, punctuation, and spelling on the move. It also suggests ways to enhance the readability of your content.
10. Let your readers sign up for your blog's newsletter.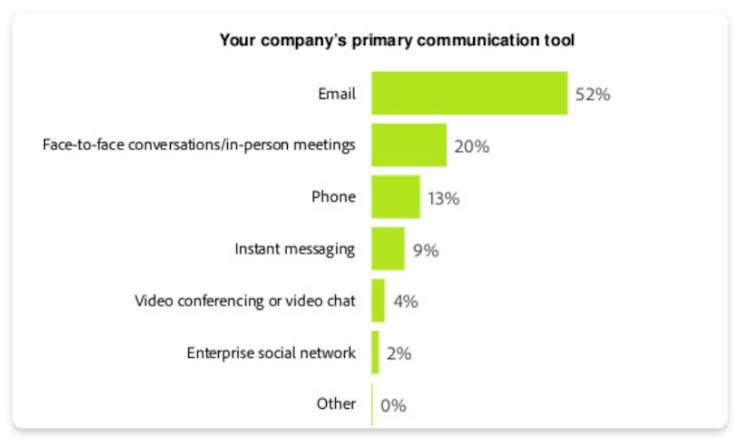 Include highlighted RSS or Feed Subscription Buttons. It allows visitors to subscribe to your blog posts through email. Thus, your blog readers will receive quick notifications of your latest articles. They don't have to check your site for fresh content regularly.
This blog post SEO optimization method will keep loyal readers and pull traffic regularly.
11. Boost your blog's popularity by using social networking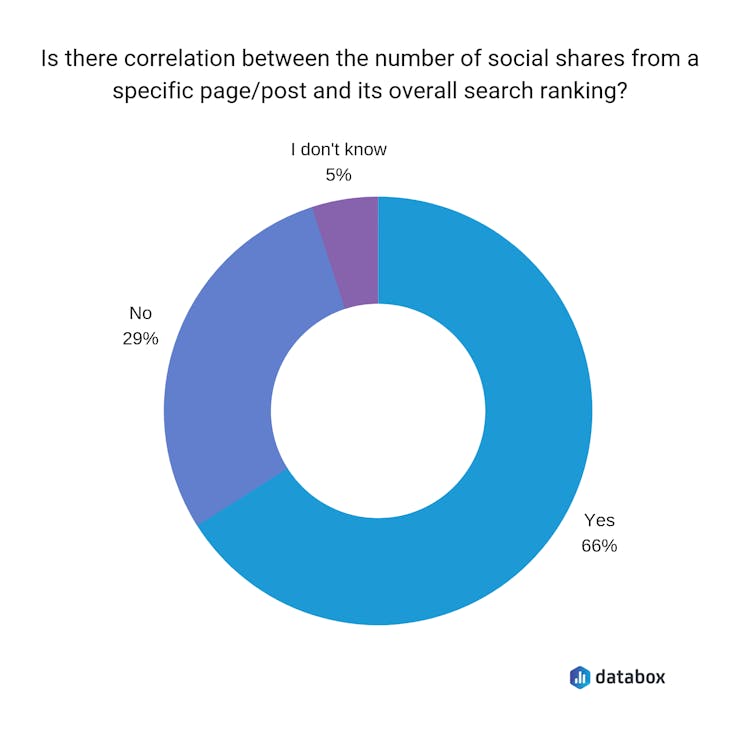 You can use Facebook, Twitter, Instagram, or other social media as a small business to communicate with new and present consumers. Why not use these platforms to promote your blog content and earn more online visibility?
With a few clicks, free tools like Hootsuite make it simple to share links to your recent blogs across all of your social media platforms. You may even schedule your posts in advance with Revive social WordPress plugin!
There are also some Chrome extensions to manage your business's social media accounts.
Pro Tip: Include social sharing buttons on your blog to make it easier for people to share your content. 
You may use a tool like Share This to activate several buttons instead of installing each platform's button. Many WordPress plugins like Spotlight may also give a total number of shares throughout all networks. This figure serves as social proof, encouraging others to share your content.
12. Create unique content

Make sure you don't copy any text, whether it's from your own website or from somebody else's. Each text on each page must be original. 
If there is any plagiarism, search engines won't rank your website. So, check the plagiarism before publishing. You can use online tools like smallseotool.
You may use the siteliner tool to see if you have produced original website content. This will help determine which material should be optimized.
13. Try to get into the featured snippet in SERP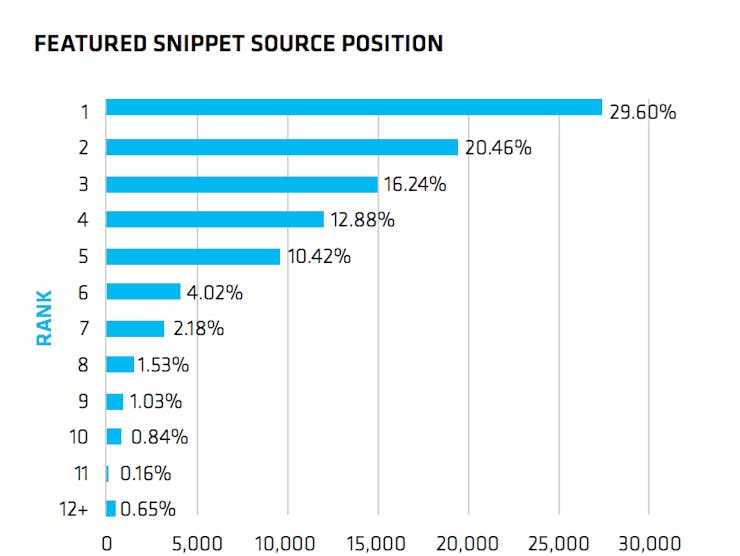 Google has made a conscious effort to react to consumer questions as quickly as possible. They have developed the featured result or answer box as a component of this initiative.
This is the featured search result at the top of the page. Google creates a customized snippet from the article's text, emphasising the section that their algorithms feel solves the user's inquiry.
Do you know? According to a study, answer boxes have a CTR of about 32.3%. As a result, they are crucial to your blog post SEO optimization strategy.
Google does not give any clear guidance on how they will select the highlighted snippet. Their advice is to enhance your content and ensure that it provides the information that users are looking for.
14. Improve Older Blog Posts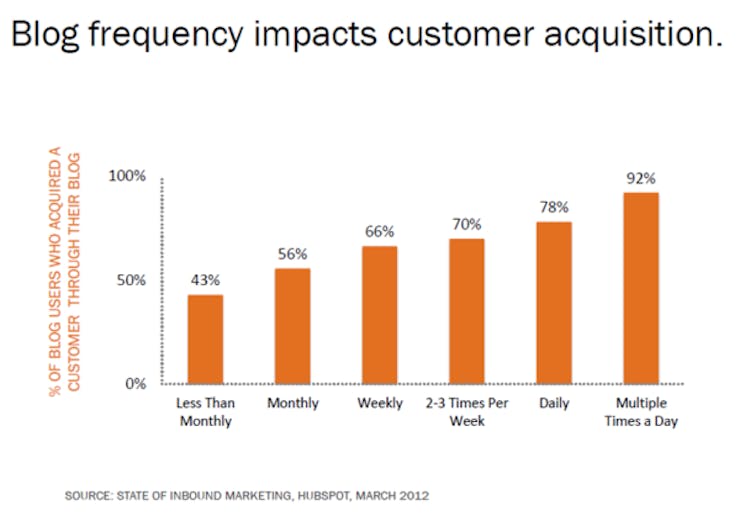 As per a recent survey by blogger.com, although nearly 60% of companies have blogs, 65% of those blog owners haven't updated their blogs in the last year!
Updating blog content may cause a 106% boost in visitors.
Many newbies easily forget about it after they have published a blog post. In reality, after your blog is published, you haven't finished optimizing it for SEO.
Do the following to optimize your old blog post: 
Update the statistics: Go to the earlier posts to revise the outdated statistics. Also, up-to-date the publishing dates. 
Share on social media- Attach your blog article link in relevant posts on all of your social media accounts. See the social media section as a reference. 
Add internal links- This method is useful for both new and old blog posts. Browse older articles and link to your new relevant blog post. 
Track search rankings - You've optimized blog post for SEO, now track your improvements from insights. Know the details in the next section.
Our content marketing experts suggest updating old content regularly to maintain your rankings. Also, try to post every day to indicate to Google that you're providing value on a daily basis.
15. Learn more about your content with insights
After applying all the methods for blog post SEO optimization, it's the last step. You can determine whether your material is performing effectively in several ways. 
We recommend our clients install Google Analytics. Google Analytics is a free Google service that tracks and delivers statistics on the traffic to your website. It offers a good deal of metrics such as the number of user sessions, average time spent on a page, bounce rate, and so on.
This is useful information since it will show which blogs or webpages are driving website traffic and engaging users. Determine your audience's favourite topics and create content on them.
Last words
We are done here with our top 15 blog post SEO optimization. You may have got our answer for how to optimize blog post for SEO.
Follow these suggestions to bring better SERPS ranks, more online traffic, and improved client conversion rates like a pro.
Too busy to maintain your blog's optimization? Or need additional ideas for promoting your content?
We've got your back. Favfly's SEO professionals can assist you in achieving higher rankings in search engine results pages.