If you're a new business, you must be searching for which marketing technique can give an instant result. Our digital marketing experts suggest using AdWords marketing. But how can you grow your business with Google Ads? Or what are the benefits of Google Ads for your business?
There are lots of benefits of Google Ads. With a Google Ads campaign, you can capitalize on Google's huge number of daily searches. Also, rapidly gain the attention to boost the visibility of your business. 
To get Google AdWords benefits for business, first sign up. Then find AdWords keywords to target using the Google Ads keyword tool. Now set the budget and start your Google Ads campaign. Isn't it really simple? 
Google Ads benefits from getting more leads and sales and increases traffic to your website. Not only these but there also are a lot more. Know the benefits of Google AdWords for businesses directly from our marketers. 
Before the benefits of Google Ads, let's look at the basics of Google AdWords as an advertising platform.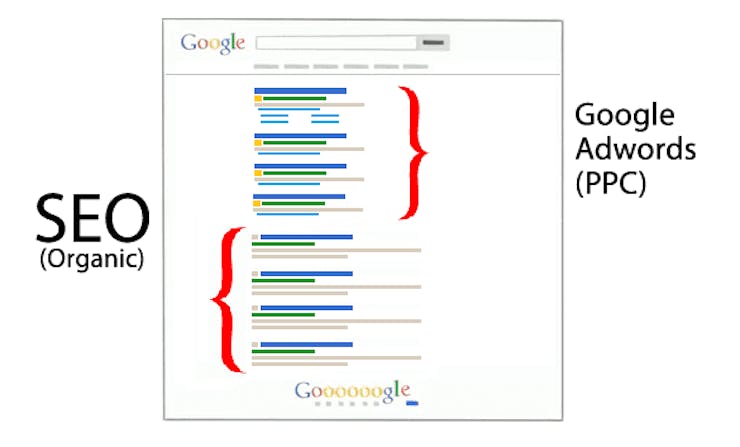 Do you know? Google AdWords accounts for 41% of the world's digital ad expenditure every year.
Google AdWords is Google's advertising platform. It enables you to show ads to attract people who search for goods and services you provide. AdWords marketing is based on the pay-per-click (PPC) model, which means you must pay each time a visitor clicks on your ad.
However, there are several advertising channels and tactics available. It might be difficult to identify which is the best match for your company. Most marketers will advise you to invest in this and that without even explaining why.
But we, the best digital marketing company in Kolkata are different. We do what is best for our clients according to their requirements. 
Who can use Google AdWords?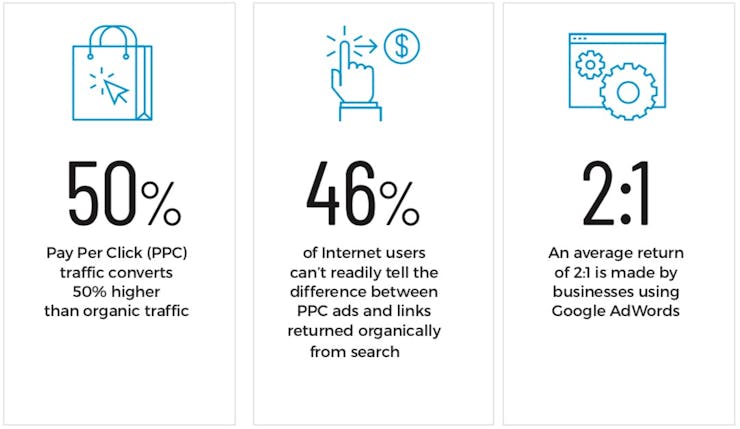 You should not begin spending on Google AdWords just because a buddy has had success with it. You must first determine if it makes sense for you and your company. Also, what sorts of advertisements would be most effective for you.
Google AdWords would be the best option for you if you met the following criteria:
Is your target audience online?
Do people search for your business's keywords on Google? To find this, use the Google AdWords keyword tool, Keyword Planner. Personally, we suggest choosing AdWords keywords to bid when the minimum search volume is over 500 per month and increasing.
Search for your term to see if Google returns any relevant results.
Are your rivals investing in online channels (paid or unpaid)?
If you find all the answers are positive, then surely test how it turns out for you.
What are the benefits of using Google AdWords for your business?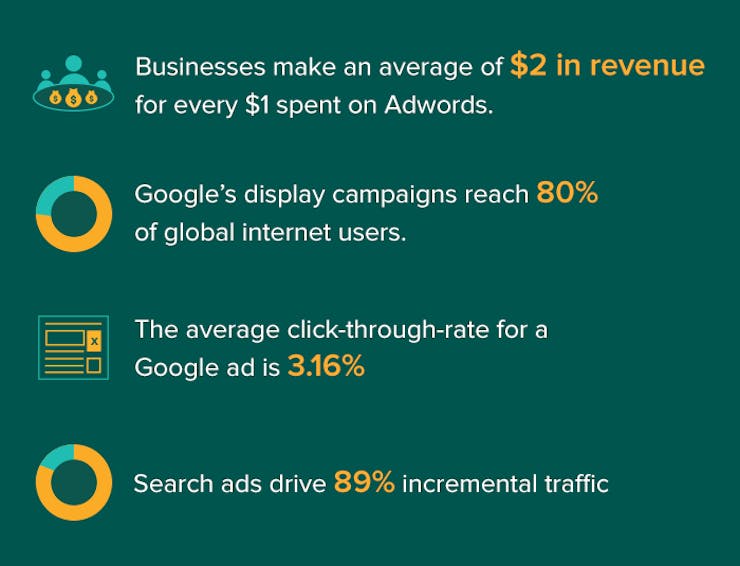 Do you know?
90% of customers agree ads have an impact on their purchasing decisions.
75% of users say paid search advertising make it simpler to discover information
63% of people have tapped on a Google ad
Marketing techniques have been evaluated from conventional to digital, and most businesses have migrated to the internet. As a result, there is top competition. Also, consumers are increasingly reliant on the internet to make purchase choices.
Considering the above, it becomes critical for you to cut through the clutter and have your ad at the top. That's why Google AdWords is a one-stop solution that enables companies to reach their target audience promptly and get positive results.
The network is for companies of all sizes, with varying budgets and advertising objectives. Different target groups, most of whom have used Google to find a solution to a problem at least once. So, amid these infinite searches–2.5+ trillion every year — why not display yourself to see how much income you can generate?
AdWords has a slew of unique capabilities on its platform. This has resulted in much more advantages and excellent outcomes. Marketers love this platform to speed up the income process. Also, it increases brand exposure and produces quicker results. There are even more...
Top 15 Benefits of Google Ads- Grow your business with Google Ads
1) AdWords is more efficient than SEO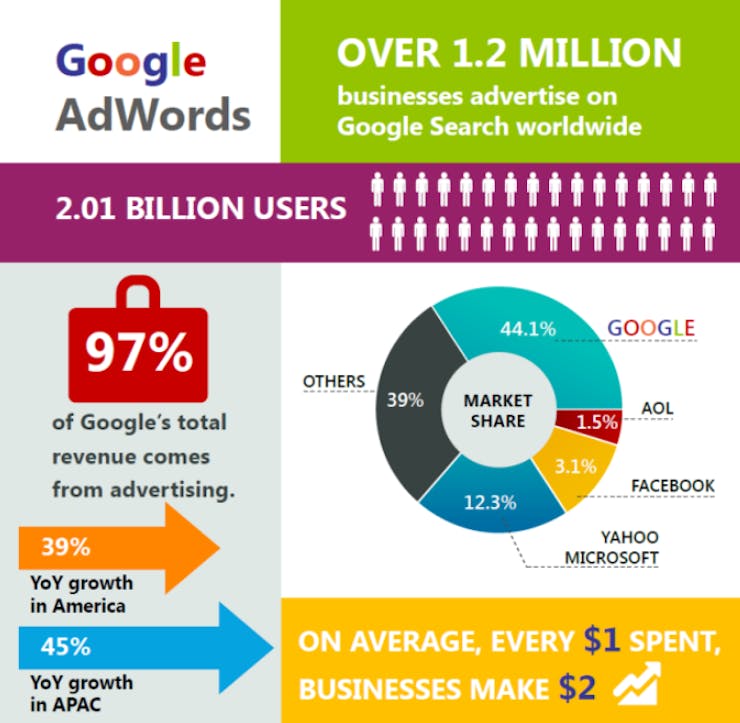 One of the most significant benefits of Google search Ads is that it succeeds quicker than SEO. SEO and Google Ads are both search engine marketing tactics to increase traffic and gain leads. A well-optimized Google Ads campaign may give results significantly quicker for a business to get the highly desired top place in search.
Some reasons it is more efficient and effective:
Concentrate on many keywords simultaneously 
Switch the campaign on and off any time
High visibility of ads at the top of the search result page 
Of course, this does not imply you should overlook organic sources, since they provide greater long-term advantages. However, Google Ads benefits give a higher probability of quickly generating more visitors and leads. The platform is more open, and you can monitor Google Ads analytics to see what is going on with the ads.
SEO, although very helpful, is a lengthy procedure. To rank for any term, you must be persistent and have many well-written articles and backlinks. Even yet, it takes some time for them to get the requisite authority.
Simply defined, advertisements provide fast awareness at a low cost. But SEO provides long-term success based on the work you put into the quality of your content.
Therefore, employ both concurrently. Just be realistic about the time for results and the effort/money required for both.
Recommended: Why Local SEO is Important for Small Businesses?
2) Raising brand awareness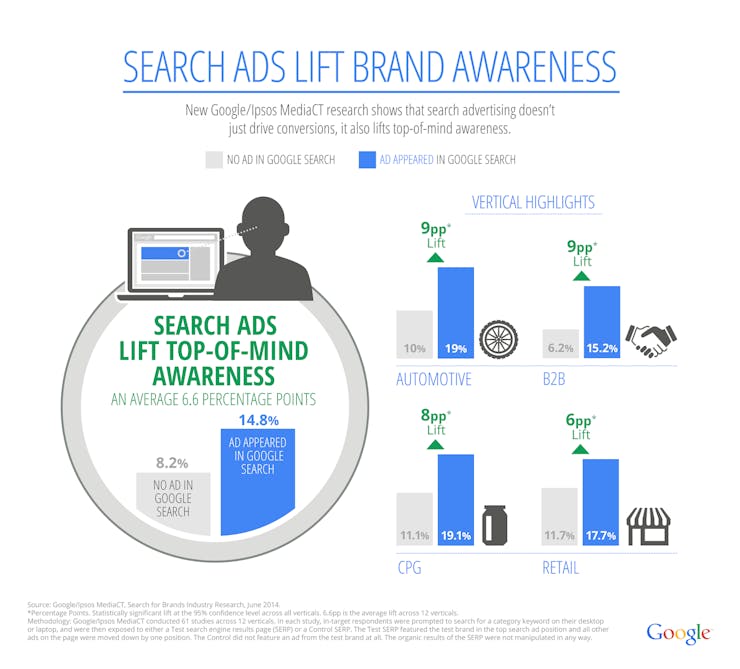 Google AdWords is an effective technique to let the world know about your business while increasing traffic, clicks and conversions. 
Do you know? Google conducted research on 12 industries, ranging from autos to retail. It was a collaboration with Ipsos. They discovered Google display ads and search ads increase top-of-mind awareness by 6.6% on average.
In SEO, your rank is also determined by the volume of searches for your brand name and its variants. That's why you should raise brand recognition to grow your business with Google Ads.
Previously, brand awareness was more or less achieved by a blind way of advertising in newspapers, billboards, radio, and television.
This technique might have yielded results for consumer items. But B2B companies suffered since delivering promotional messages to a large audience is ineffective and costly. Digital advertising, notably Google AdWords, has transformed the way businesses advertise.
Brands use Google AdWords to promote to their target audience when they are looking for information about a product category on Google. Advertisers may further broaden their reach by targeting users on other websites through the Google Display ads. As a result, one of the benefits of using Google Ads is brand recognition and awareness.
3) Beat Your Competitors' Ads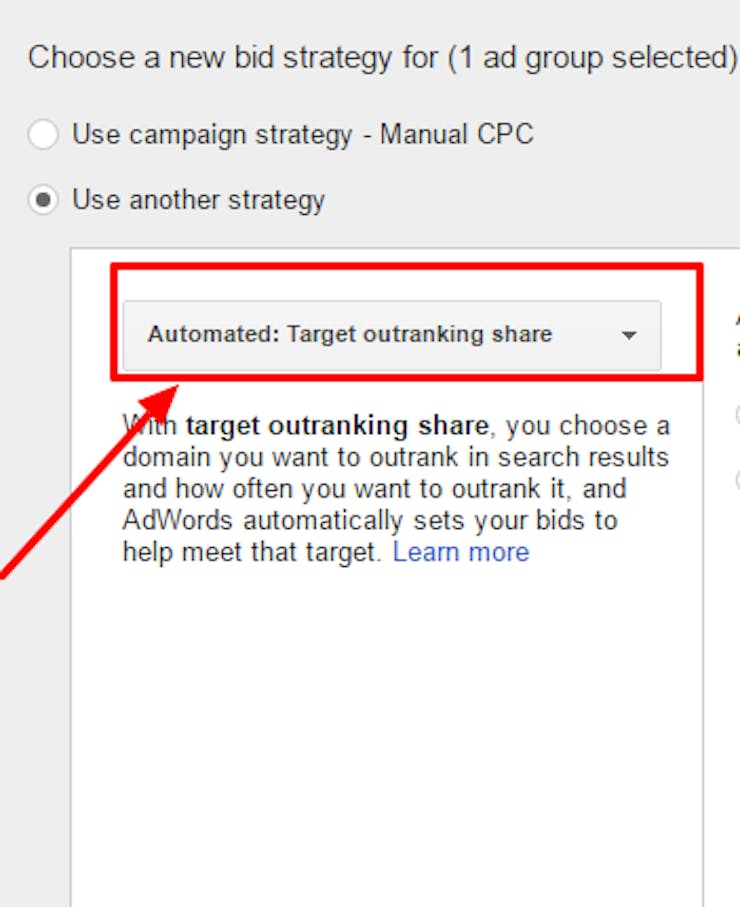 We've all heard and witnessed brand wars, particularly on billboards. AdWords offers a better way to outperform your competition. Assume you are in direct rivalry with one brand in your niche, and they have most of the sales.
You can actually track this with 'Adwords Outranking Share.' It shows that your competition beats you on Google mostly. Use Google Adwords' "Target Outrank" automated bidding tactics to alter your bid in order to outrank the selected competitors in the auction. Thus, among the most important benefits of advertising on Google Ads is the ability to outrank competitors' Ads.
4) Boost Ad Visibility to a High-Quality Audience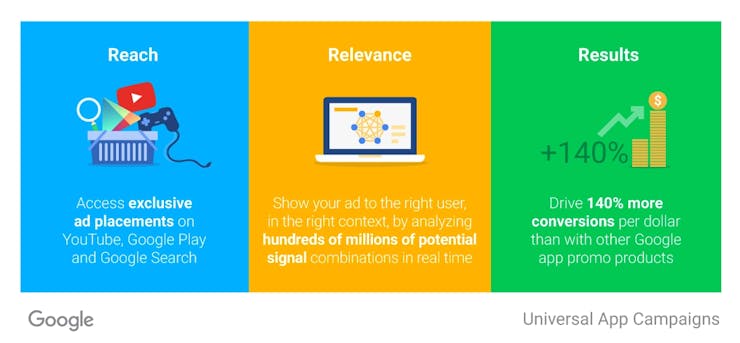 Some advertisers have a common misunderstanding that every term should have a 100% search impression share. Think, is it even possible to pay money on every search? Many times, the searches are conducted just for research by persons working on a project, rivals, or others who have no intention of purchasing the goods.
AdWords allows you to show ads to those who are more likely to make a purchase. Choose automated bid techniques such as ECPC (Enhanced Cost per Click). They change these bids based on past conversion statistics and a mix of different information from those converters, such as location, device, model, browser, time of day, day of the week, and so on.
Also include negative keywords in your Google Ads campaigns. Negative keywords are the most effective techniques you can use. They are sometimes neglected, yet critical in ensuring that searchers who aren't interested in your products or services are filtered out.
Benefits of Negative Keywords:
Keep ROIs in check and don't waste money on keywords that don't produce a significant return.
Ensure that searchers only see advertisements that are related to what they're looking for.
Improve the chances of more focused visitors, which leads to a higher conversion rate.
These features are among the best benefits of using AdWords. It makes your campaign budget-friendly and returns a greater ROI. 
5) Increase your conversion rate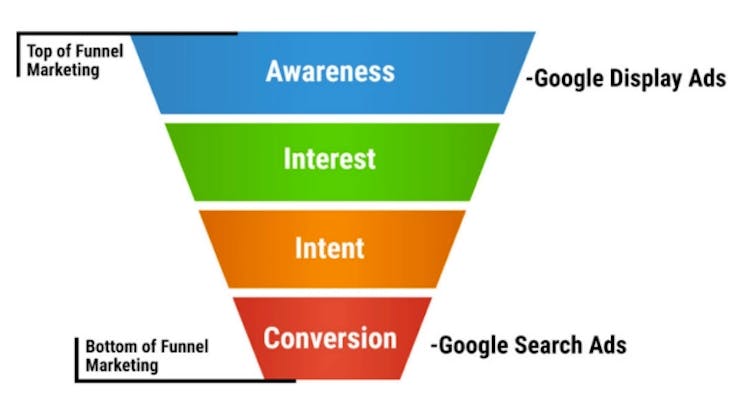 Do you know? Google Ads has a conversion rate of 3.75%. So, to be successful aim for a conversion rate of over 5.31%. The top 25% of organisations using Google Ads have a conversion rate of 11.45%.
As your ads bring a lot of traffic, you can boost your conversions. You can track how many visitors buy products or sign up for services using the free Google Ads conversion tracking tool. To find the right people, use the search keywords report.
Google considers landing page experience and quality score when determining which advertisements are shown to browsing prospects. That's why make a click-worthy and convincing landing page that easily drives sales with an eye-catchy title. So, Google search Ads benefits from getting more views and CTR on Google's network.
6) Persuade the audience to make a purchase

When you visit a website for the first time, how many times do you make a purchase or provide your contact information? Most answers will be very few times or never!
It is because in today's digital era, all information is at the tip of a customer's finger. So, before making any purchase choice, 90% of the consumers do extensive research. They evaluate several possibilities and make a selection. It is critical for companies to influence the decisions of website visitors to move them through the purchasing funnel.
Audit your landing pages to impress the visitors with a great user experience. Also, ensure the relevancy of your landing page to improve your Quality Scores. This will help you save money in the long run.
Start by looking at the relevance of your keywords and landing pages in your Google Ads analytics. Your Quality Score is a solid measure of how well you're doing.
Check your URL page to see whether it is user-friendly. It should have a smooth architecture and does not overload potential purchasers with many links.
Experiment with different call-to-actions and headlines to see what works and what doesn't.
7) Variety of targeting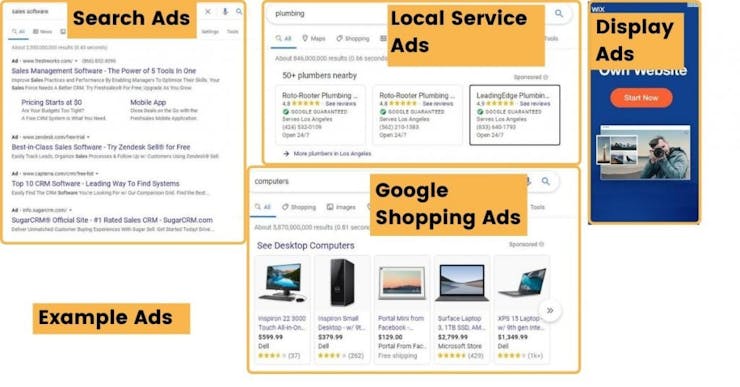 At every point of the buyer's journey, Google has something for every company and every prospect.
Bidding on wide keyword search terms like "antivirus software" can display your ad to prospects earlier in the product research phase. It allows you to complete the top of your funnel using two relatively easy yet effective techniques:
Get their information using your post-click landing page and then provide them with helpful material that shows your authority.
If they do not convert, use retargeting to make them return
Bidding on long-tail keyword search keywords like "antivirus software for Windows 11" is another effective way to expand your consumer base. People who search for lengthy, specific keywords usually have a greater purpose. Also, these are less costly. 
8) Reach out to additional consumers through their Gmail Inbox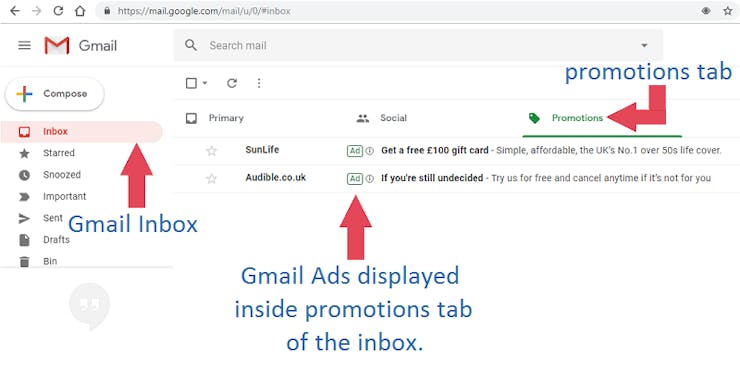 Email marketing is the most used marketing approach for any kind of business. That's why Gmail advertising may be beneficial as well. Google integrated native Gmail advertisements with Google AdWords and made them accessible to all marketers. It means you can target more prospects via their Gmail inbox.
We often see Gmail ads on the promotion page, although they may also be found on the social tab. These ads display on both computers and mobile devices. Also, they are far less expensive than search Ads. If you have a limited budget, you may experiment with Gmail Ads as well.
9) Increase ROI by using different bidding techniques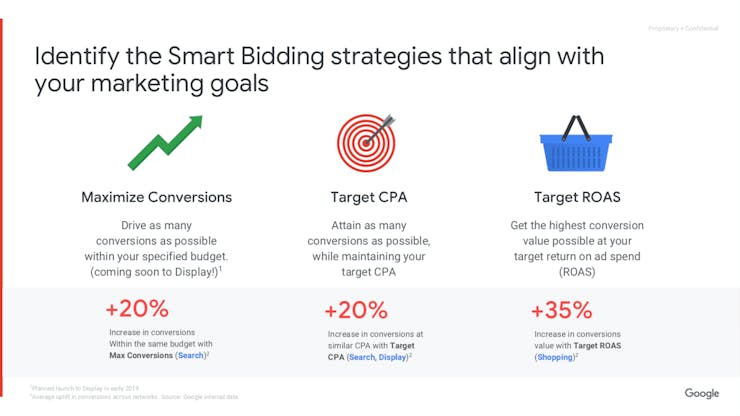 Various bidding techniques feature is one of the best benefits of Google AdWords for businesses. It assists you to achieve certain marketing objectives while using the least amount of your budget:
CPC (Cost-per-Click) bidding: Boost website visitors
CPM (Cost per thousand viewable impressions) bidding: Increase brand exposure. In this, you pick a budget to spend for 1,000 people to see your advertising in full view. It is only accessible on the Google Display Network and not the Google Search Network.
CPA bidding: Enhance your conversions, such as sales or sign-ups
Choose to accord to your requirements to get the best outcomes.
10) Develop Campaign Strategies Using User Demographics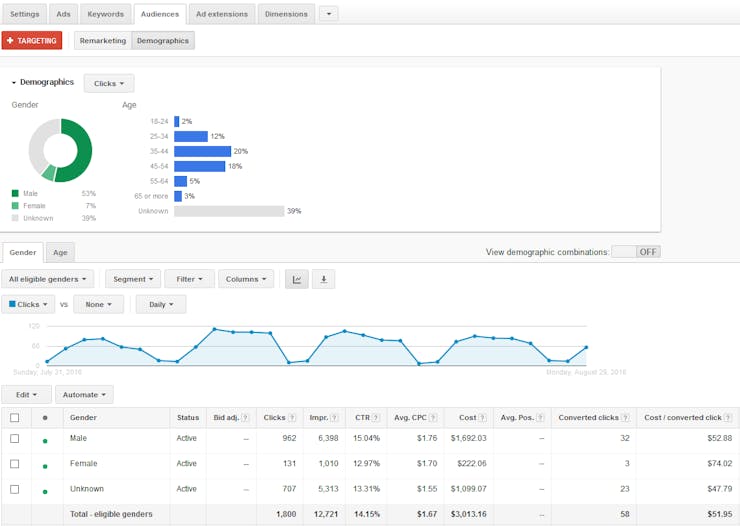 One of the most recent Google Ads additions, especially for search campaigns, is data about user demographics such as age, gender, parental status, and so on. This feature extends the benefits of Google Ads 
Consider the following scenario: you run a car washing company, and your target clientele is people who own a car.
You've begun using Google Ads and you've noticed that your conversion rate isn't very high. So, looking at your audience's demographics, you discover that 30% of traffic is coming from the age bracket of 18-22, which is not the age category of your audience.
You select to exclude this age group for an experiment and run it for a period. By the conclusion, you see that your experiment's conversion rate is far higher than the original. That's how the demographics of consumers are among the benefits of using Google AdWords.
11) Plan the Ads to reach the target audience at the right time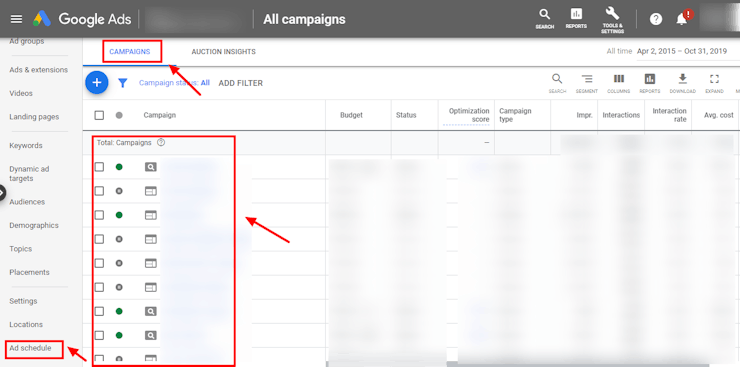 One of the primary benefits of advertising on Google Ads is the ability to schedule when and where your ads will show up. 
You may think that displaying ads 24 hours a day, seven days a week, is more helpful. But it is not always. It is determined by your industry specialization, product, service, and, most crucially, your previous data.
After running your Google Ads campaign for 3-6 months, analyze the data by time of day and day of the week. Discover the combination of times or days that are wasting your money (no conversions, just clicks). 
You can lower your bid or suspend the advertisements or day. Run the experiment for a few days to see whether it improves your cost per conversion and conversion rate.
12) Reconnect with website visitors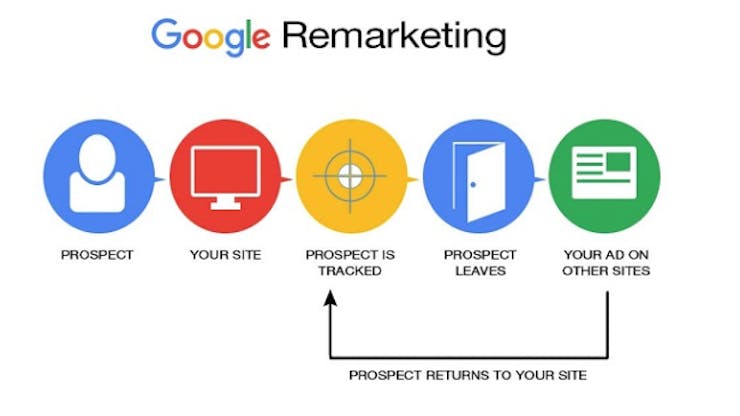 Reconnecting with your website visitors is one of the best features and benefits of Google AdWords.
Your website may have window shoppers. These are users who have seen all of your website's pages but have taken no action. Display Remarketing and RLSA (Remarketing lists for search ads) campaigns will make visitors remember you.
1) Display network remarketing:
Google Display Ads benefits to target users on various advertising-supported websites. Assume you are an eCommerce business and a visitor has added a product to their favourite list. However, for any reason, he departs without making a purchase. To target him, just build a remarketing list and show the products he has chosen on other websites. 
You can make suppression lists to target fresh leads and not those who have previously converted.
2) Search network remarketing: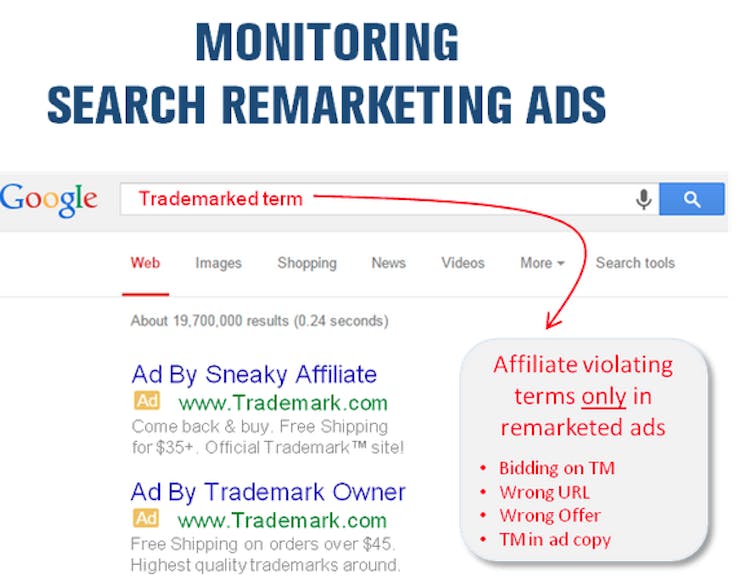 Remarketing Lists for Search Ads allows you to build personalized search campaigns depending on whether a visitor has visited your website before.
Include keywords in this campaign. Google Ads then matches the user's search term with the keyword and remarketing list. This assists Google in displaying appropriate ads for each search query.
Because visitors have previously visited your website, they have a better probability of converting to leads when they see your remarketing advertising. If they encounter your brand several times, there will be a thought in their mind before purchasing. 
13) Consistently assess your performance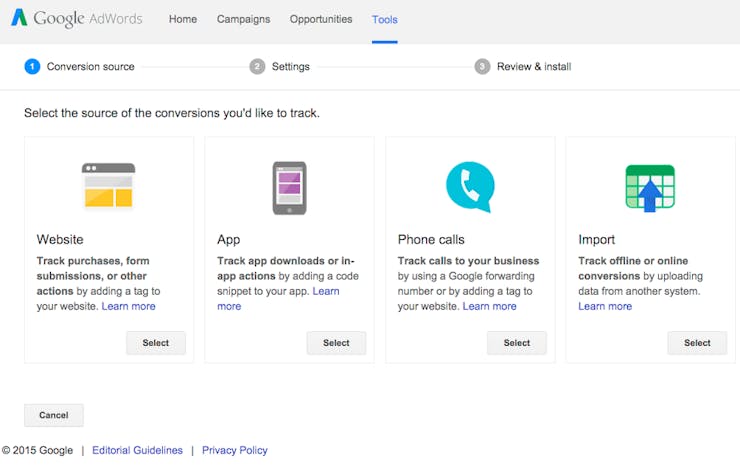 Traditional Ads are very difficult to measure and far more costly than Google AdWords. Also, you will not know the source of the leads generated by these channels. So, calculating ROI from conventional media is difficult.
One of the benefits of Google Ads is measurement. You can track Google Ads analytics to know:
Who clicked on your advertisement?
It generated how many leads
How much traffic has your website received from AdWords?
Which keywords attracted the most visitors and leads?
How much does each lead cost you?
Using this data, determine which approach worked well. Then fine-tune your campaigns until you get the best results.
14) Discover more using Google Analytics

Besides the data from Ads, there is a lot more to discover when you connect your Google AdWords and Google Analytics accounts. AdWords is a fantastic tool, but you can't know what visitors do after clicking on your ad. Google Analytics will tell you:
Session length of a visitor spent on a page
How many pages have they viewed?
Your landing page's bounce rate
Information about new and returning visitors
Track the overall success of ads. You can generate additional posts based on the keywords that worked the best for your business. It will help you rank higher in organic search results.
15) Test what is best for you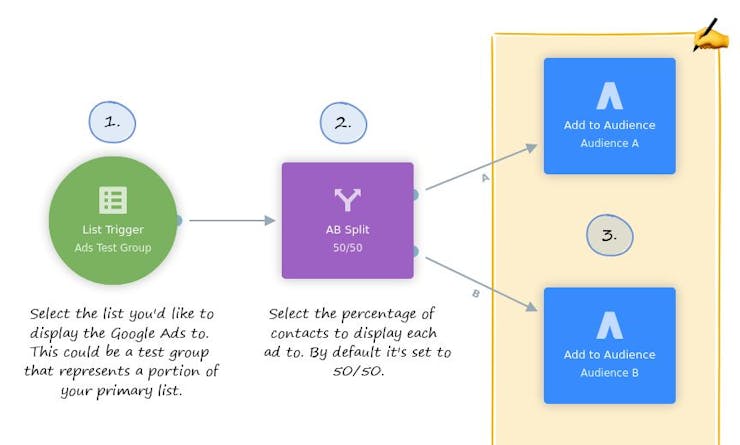 Assume you have launched a new feature of your product that will appeal to buyers. So, replace it with current benefits in your ad copy and update the same on your landing page. Meanwhile, choose one of the automated bidding tactics for testing to boost conversions.
Within a month, may your AdWords performance in terms of CTR and conversions increase. Now you want to apply this to all campaigns. The only difficulty is that you don't know whether the new feature or bidding technique works!
The benefits of using AdWords allow you to test one modification of each campaign. So, you can see whether the original or the experiment produced a better outcome. The data from the experiment are statistically validated to eliminate unpredictability.
Sum Up of Benefits of Google Ads
The advantages and benefits of Google AdWords do not stop with these, but they are the best. Google has always worked to improve its search results to provide the best possible results to users.
Similarly, they are developing their advertising platform to provide the best possible service to advertisers. It is now up to the advertiser to maximize these advantages and increase their AdWords performance.